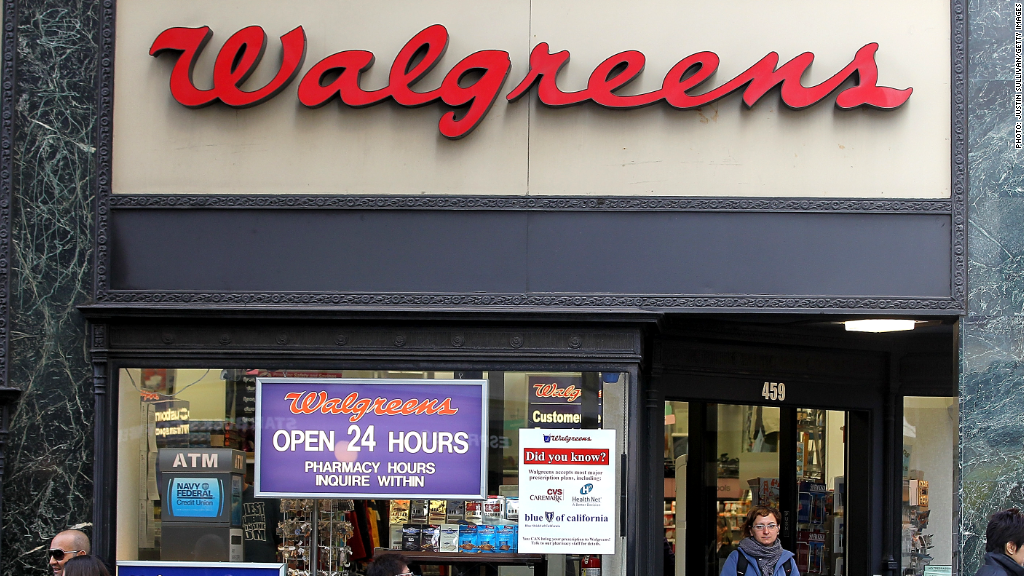 Walgreen has agreed to pay $80 million to settle allegations that the pharmacy negligently allowed painkillers to make their way onto the black market.
The settlement, the largest in the Drug Enforcement Administration's history, comes after an investigation into a Walgreen (WAG) distribution center in Jupiter, Florida that received larger than usual orders of the prescription painkiller drugs from six pharmacies in Florida. However, the center didn't report the activity, as required by the enforcement agency.
As a result, three times the average orders for painkillers, such as oxycodone were delivered to the pharmacies. The DEA said the pharmacies knew the drugs were not for legitimate medical use and that there were tens of thousands of violations.
Oxycodone, a powerful addictive narcotic, is one of the most abused prescription medications in the United States. According to the U.S. Center for Disease Control and Prevention, prescription drug overdose deaths exceeded motor vehicle deaths and deaths from illegal street drugs, such as cocaine, heroin and amphetamines.
Related: Cash-only doctors abandon the insurance system
U.S. attorney Wifredo Ferrer said the DEA has put record-keeping requirements in place -- to keep prescription painkillers from ending up on this streets.
"Every day, individuals die from prescription drug overdoses. For this reason, we cannot allow pharmacies to circumvent their regulatory record-keeping and dispensing obligations," he said.
On top of the fine, the Walgreen center is banned from distributing and dispensing similar controlled substances until 2014. The settlement also resolves similar investigations nationwide, including in Colorado, Michigan, and New York.
Walgreen said in a statement that it has "identified specific compliance measures ... to enhance our ordering processes and inventory systems, to provide our team members with the tools, training and support they need to ensure the appropriate dispensing of controlled substances."