The Arkansas Attorney General and the federal government are suing ExxonMobil, alleging improper waste storage and water contamination stemming from a March pipeline spill that sent thousands of barrels of heavy tar sands crude flooding into the small town of Mayflower.
In a lawsuit filed Thursday, the Arkansas AG alleges that Exxon (XOM) stored oil and oil-contaminated clean-up material alongside a state highway without a permit, despite being told to remove the material on May 1. Civil penalties related to that case could total $25,000 per violation.
The AG and the federal Environmental Protection Agency are also seeking civil penalties against Exxon for violations of state and federal clean water and air laws. Violating the state environmental laws carries a penalty of up to $10,000 per violation per day.
"This spill disrupted lives and damaged our environment," Arkansas Attorney General Dustin McDaniel said in a written statement. "As the party responsible for this incident, Exxon is also responsible for the penalties imposed by the state for the damage to our environment and the company should foot the bill for the state's clean-up costs."
Related: Exxon's big plans for offshore drilling
An Exxon spokesman said the company is aware of the filing, but has yet to review the allegations and has not been formally served with the complaint.
The spill occurred on March 29, when a underground pipeline carrying heavy crude from Canada's tar sends region ruptured in a residential neighborhood in Mayflower, a small town about 30 miles northwest of Little Rock. The spill sent oil rushing through streets and properties in the area. Although most of the homes were built around the pipeline after it was constructed, many residents said they had no idea the pipeline was buried in their neighborhood.
It's estimated that between 3,500 and 19,000 barrels of crude were spilled. On the high end, that's a bit more than the water in an Olympic-sized swimming pool. By comparison, the BP Deepwater Horizon spill sent an estimated 5 million barrels into the Gulf of Mexico. Criminal charges and billions of dollars in lawsuits resulted from that spill.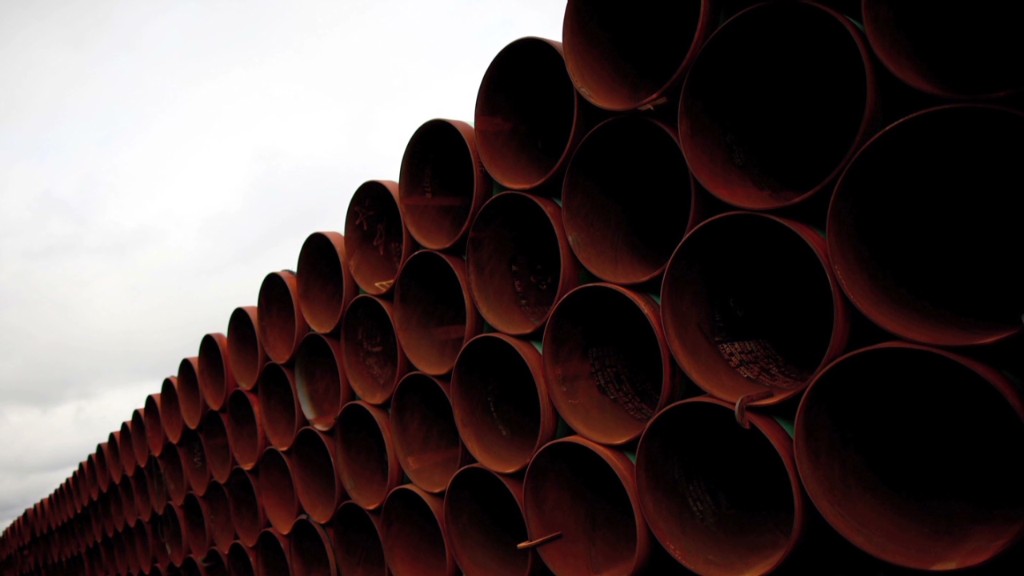 Exxon garnered press for its fast response and lavish spending immediately following the Mayflower accident, but it hasn't been enough to placate either residents or the state. Earlier this month a group of residents filed a suit seeking class-action status against Exxon asking for $5 million in damages.
That the pipeline was carrying heavy Canadian crude -- which some say is more toxic and harder to clean than traditional oil -- became fodder for opponents of the Keystone pipeline.
The Keystone expansion is a massive project running from Canada's oil sands region in Alberta to refineries along the Gulf Coast that has sparked much debate in the United States. The project is still awaiting final approval from the Obama administration.