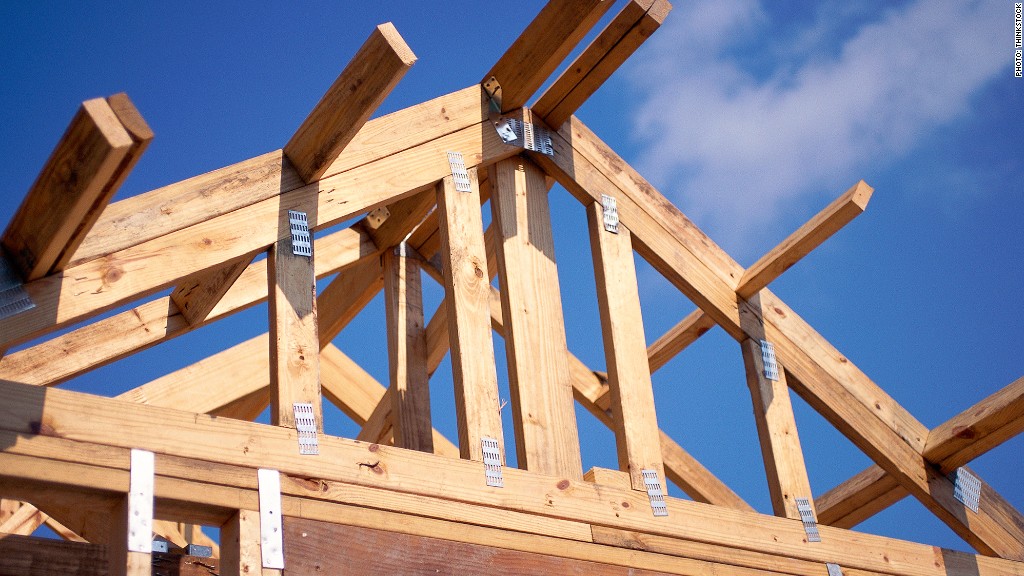 The pace of home building gained steam in May, another sign of the housing market's recovery.
The number housing starts rose 7% to an annual pace of 914,000 homes, according to a government report out Tuesday. The rise was almost all attributed to a jump in buildings with five or more housing units, which were up 25% from April. Multi-family building stats are particularly volatile since every unit in a building is counted as a single building start.
The construction of single family home was essentially unchanged from April, but up 16% from a year ago, as housing market conditions continue to improve.
Building permits, a sign of builder confidence in the market, slipped 3% to an annual rate of 974,000. But that too was due to the volatile reading on multi-family permits, which fell 11%. Single-family home permits were up slightly in the month. And the number of homes under construction in the month reached a four-year high.
Related: Builders say housing is back
The housing market has seen a raft of positive news recently, including a drop in foreclosures, a steady rise in home prices and an increase in sales of both new and previously-owned homes. A rise in mortgage rates, up from recent record lows, has done little to slow the the housing market.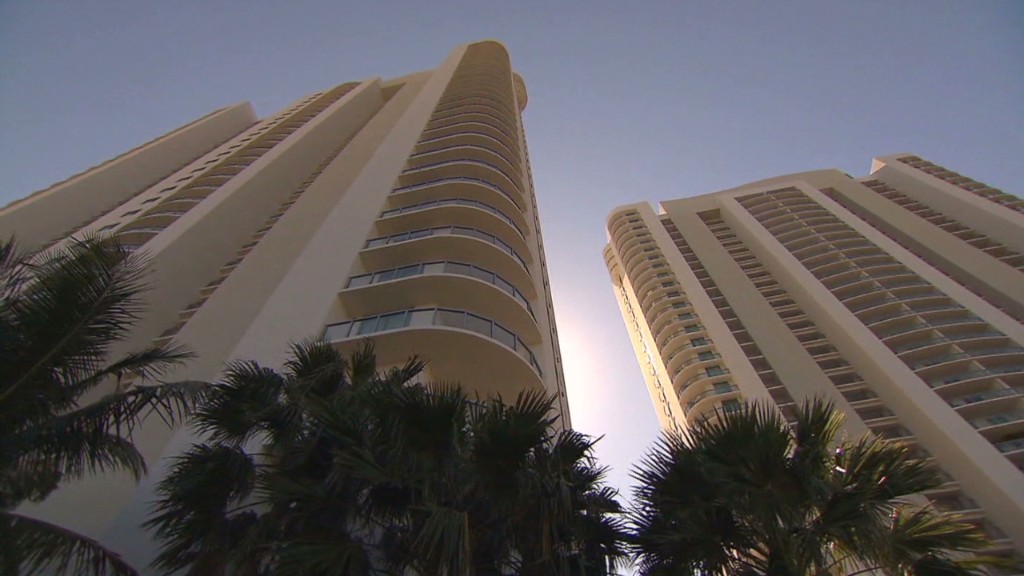 A separate government report showed that there are only a 4.1 month supply of new homes available for sale on the market, which is just above the nine-year low that was recorded in January.
Many builders say they are having trouble finding the workers they need to meet the demand for new homes. And a survey of builder confidence by the industry's trade group out Monday showed that the majority of builders feel market conditions are positive for the first time in seven years.