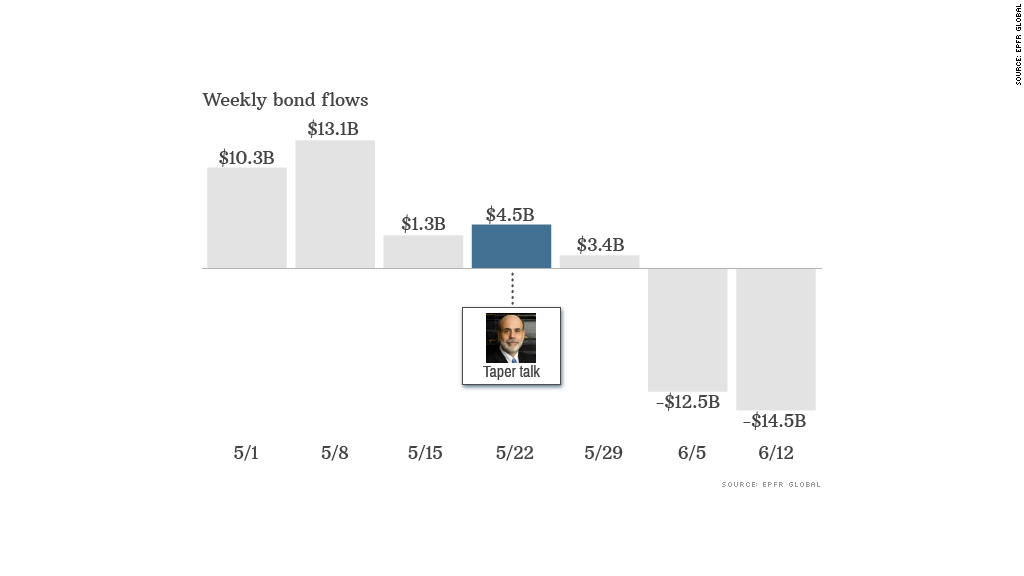 Investors have been bailing out of bond funds as they worry about the Fed's next move.
During the week ended June 12, investors pulled a record $14.45 billion out of bond funds and $8.5 billion out of equity funds, according to EPFR, a research firm that tracks global fund flows.
The Federal Reserve is wrapping up its two-day meeting Wednesday and investors are keen to hear what Fed chairman Ben Bernanke has to say. The Fed is also going to release a new economic forecast. Many think the Fed will emphasize downside risks, and slightly reduce forecasts for GDP growth and inflation.
Ever since Bernanke hinted at tapering the central bank's massive bond buying program last month, investors have been on edge. Stocks turned volatile and bond yields started to rise.
If Bernanke says Wednesday that the Fed plans to start pulling back, experts say bond investors will continue to head for the exits.
"The first rush is usually the biggest and a lot will depend on the details of the unwinding process," said Cameron Brandt, director of research at EPFR.
But there's no need to panic, says Kim Rupert, managing director of global fixed income at consulting firm Action Economics.
"Bond prices will move lower and interest rates may edge higher," said Rupert. "But the market is a little bit over exaggerating the winding down of Fed. The process will be slow and relatively gradual to start with."
Related: Fed not expected to taper QE3 until December
The yield on the 10-year Treasury note has edged up to 2.2% from 1.6% at the start of May but inflation has remained low at around 1%, so it's unlikely that the Fed will start raising rates anytime soon.
"The Fed might quit their quantitative easing purchases at some point this year or earlier next year," Rupert said. "But they are not likely to raise the interest rate until 2015."
Brandt agrees.
"The Fed has not been talking about raising its key interest rate," he said. "The U.S. remains a "safe haven" play despite its growing public debt, and the fact that the recovery appears to have some traction reinforces this. So demand for Treasuries may hold up even if the Fed cuts back."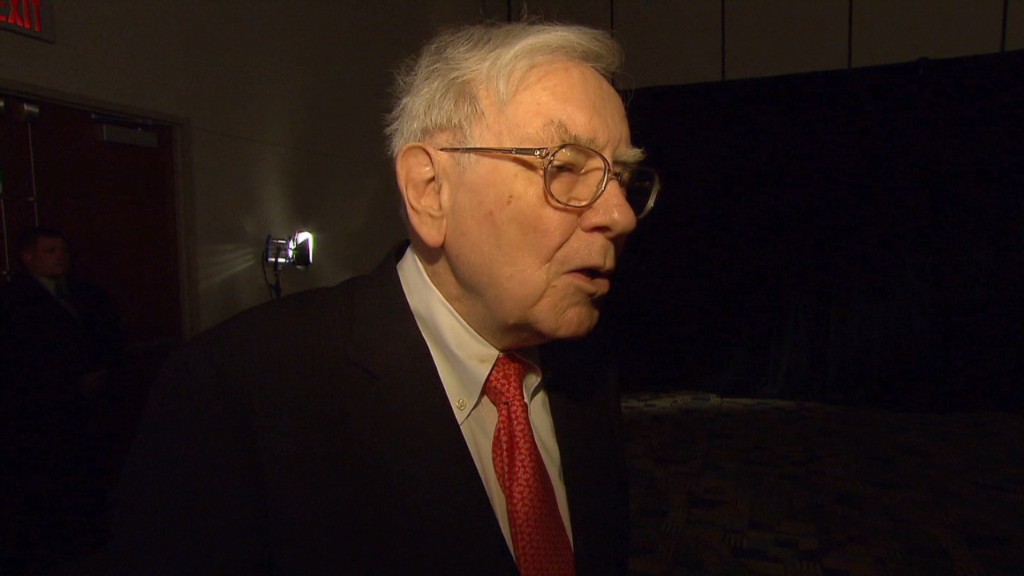 Most experts think the yield on the 10-year Treasury note will continue to edge higher this year, albeit at a measured pace.
"The odds are pretty high that investors will calm down a bit in the weeks ahead unless Bernanke starts spelling out a hard schedule for winding down QE3," Brandt said.
Bond yields are still a far cry from the financial crisis era highs of near 4%. Most experts peg the yield at 2.5% to maybe 3% by year end.