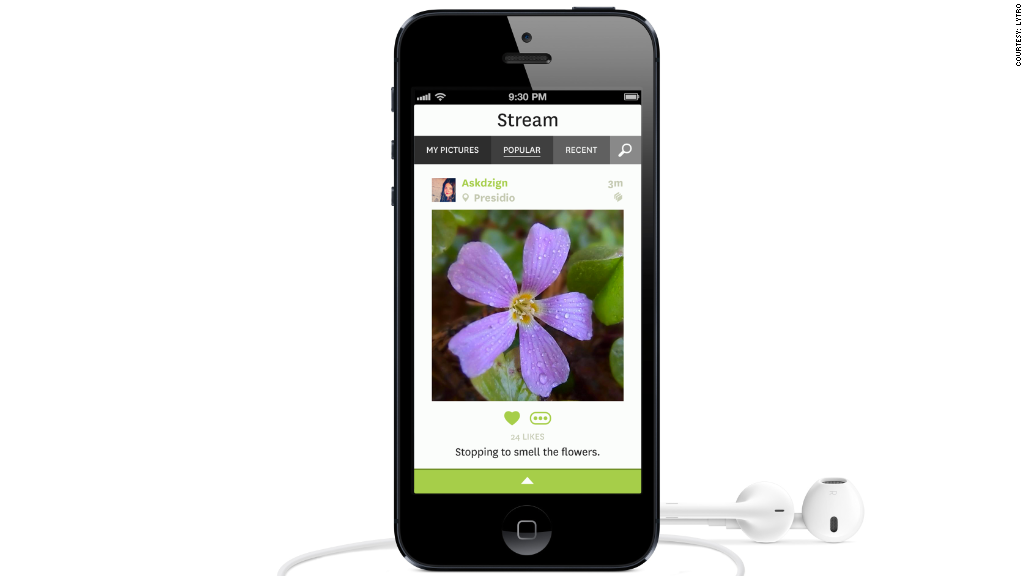 A new app that launched Wednesday allows owners of the pioneering Lytro light field camera to upload their photos directly to their iPhones to edit and share them with friends.
The "Lytro Mobile" app also lets users upload their photos to Lytro's website and view what the rest of the world is uploading in a very Instagram-esque way.
Lytro's light field technology captures all the light rays in a given scene, which allows users to interact with photos in new ways, such as refocusing any part of an image on the fly.
A recent update has allowed users to gently "shift" the whole perspective of the image, which offers the effect of looking into a 3D box. The Lytro Mobile app will let users export animated GIFs of that perspective shift feature in action.
With the Lytro Mobile app, the company is making good on its promise that it would continue to find ways to make its technology more and more interesting and useful. To connect the camera to the phone, for instance, Lytro's innovative device will receive a firmware update that awakens its dormant wireless components.
Related video: Lytro's new camera: Shoot now, focus later
When the camera first arrived last year, there was little you could do besides refocus images, export those photos, or send people direct links to the Lytro site where your photos were uploaded. Now, with the app, there are even more things you can do with those images, even if you don't own a camera.
There's certainly plenty of work to be done on the hardware front (improved image quality and a better camera screen, for instance), but the activation of the wireless connectivity is a good start. And the improvements made on the software side are any indication, they're probably cooking up something for the future.