Barraged with a surge in demand for its firearms, Smith & Wesson is vowing to continue to ramp up manufacturing.
Smith & Wesson (SWHC) reported that its gun sales jumped by 42% for the 2013 fiscal year, which ended on April 30 with record sales of $587.5 million. The company reported net income of $78.7 million more than quadrupling it's prior-year results.
Going forward, the gun maker expects to keep breaking sales records.
Related: $27,500 rifle hits targets at 1,000 yards
Sales have surged for guns and ammunition ever since the presidential campaign of 2012. They were fueled even further by anxiety over the potential for strict new gun rules following the school massacre in Newtown, Conn., in December.
Gun shops have sold out, orders have backed up and factories have struggled to produce enough guns and ammo.
"Although the company continued to increase its production capacity, it was unable to meet the ongoing demand across most of its firearm product lines, resulting in additional growth in the company's order backlog," said Smith & Wesson, in its earnings statement.
Smith & Wesson's CEO said that increasing manufacturing capacity allowed the company to make "serious traction" in gaining market share. Smith & Wesson's top U.S. competitors include Sturm, Ruger (RGR), Colt Firearms and the Freedom Group, which owns Remington and Bushmaster.
Related: Remington jobs rule the Rust Belt
"Pistols continue to sell exceptionally well," said Chief Executive Officer P. James Debney. But he added that "inventory remains at a very low level."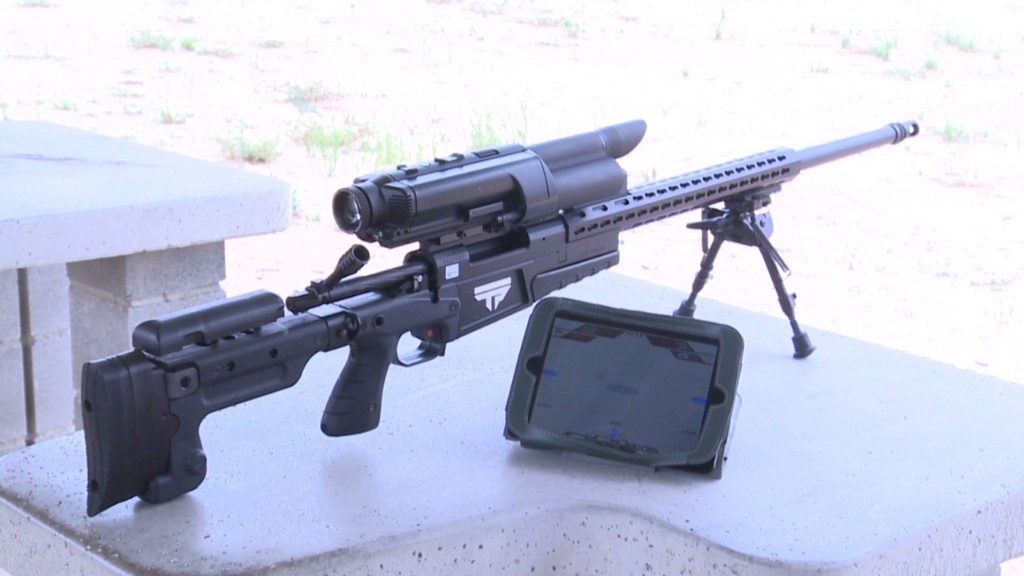 While pistols are popular, the market has been especially hot for semiautomatic rifles, also known as assault rifles, though the industry prefers to call them modern sporting rifles. Debney specifically mentioned the M&P 10 modern sporting rifle as a brand for which the company is expanding capacity.
Prices for the rifles have increased and gun shop owners and managers -- even at major retailers like Cabela's (CAB) and WalMart (WMT) -- have told CNNMoney they've had trouble keeping them in stock.