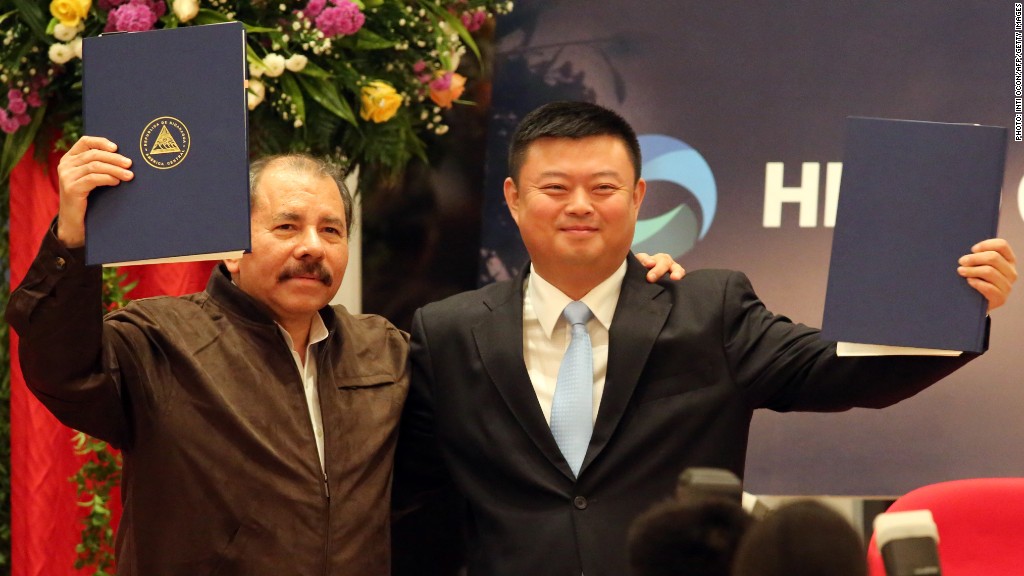 A mysterious Chinese businessman with plans to cut a second canal across Central America said Tuesday that the ambitious project has already attracted some initial investment.
Telecom executive Wang Jing told reporters in Beijing that work should start on the canal by the end of 2014 and finish within six years.
Lawmakers in Nicaragua granted a 50-year concession earlier this month to Wang's privately held HKND Group to build the canal, which will stretch three times the distance of its Panamanian counterpart.
The proposed passage through Nicaragua would be wider that the Panama Canal, and could leave the country well placed to capitalize on a predicted rise in global shipping over the next 20 to 30 years.
Even with its current expansion, the Panama Canal will still be too small to accommodate the world's largest container ships.
In addition to the canal, HKND has won rights to build a railroad, two ports, an international airport and an oil pipeline.
It is not clear how the group intends to finance the canal's construction, which carries a reported price tag of $40 billion.
Wang said Tuesday that fundraising is "going very well so far." But he declined to name any investors, saying instead that more information will be provided "when the project reaches different phases."
Nicaragua has long attracted ambitious businessmen, politicians and governments hoping to build a canal. So far, all efforts have fallen victim to a lack of funding or the country's complicated politics.
Related story: China and Europe risk trade war
Many observers are deeply skeptical of the project's viability. Wang has no apparent experience with large infrastructure projects, and little is know about HKND's governance structure.
Wang denied any ties to the Chinese government or military on Tuesday, saying the project is entirely independent. Pressed about his background, Wang said that he studied Chinese medicine before pursuing a career in business.
"I am an average Chinese citizen," the CEO said.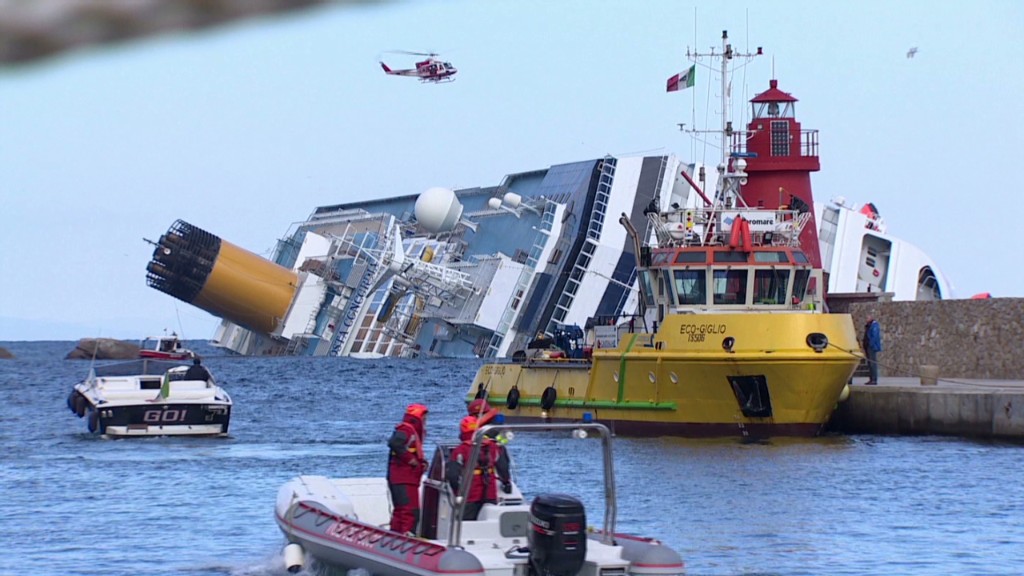 T.L. Yip, an assistant professor at Hong Kong Polytechnic University, said that the project is technically viable and not unrealistic.
Beijing is eager, Yip said, to secure energy supplies, and a canal in Nicaragua would provide an additional avenue for commerce between China and key trading partners.
"From China's point of view, they would like to see an alternative to the Panama Canal," Yip said. "This could be very important for Beijing."
President Daniel Ortega and his Sandinista government have portrayed the project as an economic boon for Nicaragua, which is the poorest country in Central America and second poorest in the Western Hemisphere. The country is highly indebted and unemployment is rampant.
Ortega faces domestic opposition over the project. The Movement for Nicaragua, a coalition of community groups, has already objected to the proposed construction.
"Nicaragua isn't for sale. Nicaragua belongs to all Nicaraguans and isn't the private property of Ortega and his family," the group said in a statement.
-- CNN's Dayu Zhang contributed reporting.