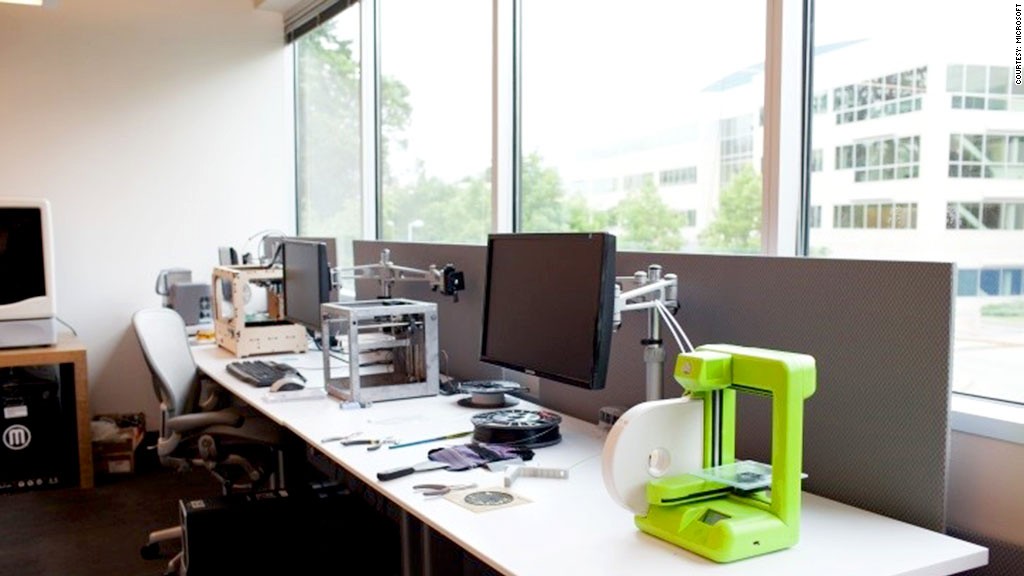 Microsoft announced Wednesday that it will be adding 3-D printing support to Windows 8.1.
Among the many big Windows 8.1 announcements on Wednesday, 3-D printing isn't one that will immediately resonate with most users. But it is sure to excite the growing contingent of designers, "makers" and early adopters, as millions of PCs will suddenly have native support for 3-D printing.
Although you've always been able to connect a 3-D printer to a Windows PC, many 3-D printing apps require you to craft your designs inside the app or spend time translating your creation into a format the printer software can handle.
But Windows 8.1 will feature plug-and-play support for 3-D printers. Much like you can plug in a standard printer, go into any number of Windows apps, click the file menu, and choose to print a document, Microsoft (MSFT) will soon allow you to do the same with 3-D renderings and 3-D printers.
Related story: Stratasys buys Makerbot for $400 million
No 3-D printer companies currently support plug-and-play on Windows 8.1, but after Microsoft's latest operating system is released during the holiday season, Microsoft expects that a number of 3-D printers will take advantage of the feature. At the Microsoft Build developers conference in San Francisco, Microsoft showed off a proof-of-concept demonstration.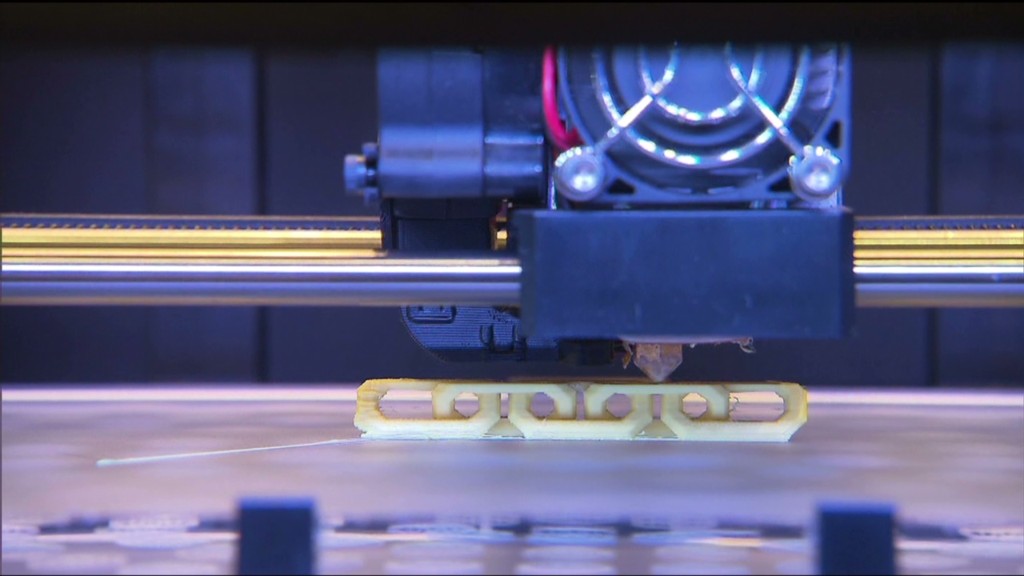 Given that Windows is still the world's most used PC operating system, Microsoft's announcement serves as a huge validation for the 3-D printing movement and a crucial step towards making 3-D printing easier and more accessible. Nothing made that more clear than the announcement that the MakerBot Replicator 2 3-D printer will now be available in select Microsoft stores.
"Wiill 3-D printing go mainstream? We think so -- which is why we've built it into Windows," wrote Shanen Boettcher, general manager of Microsoft's startup business group, in a blog post.