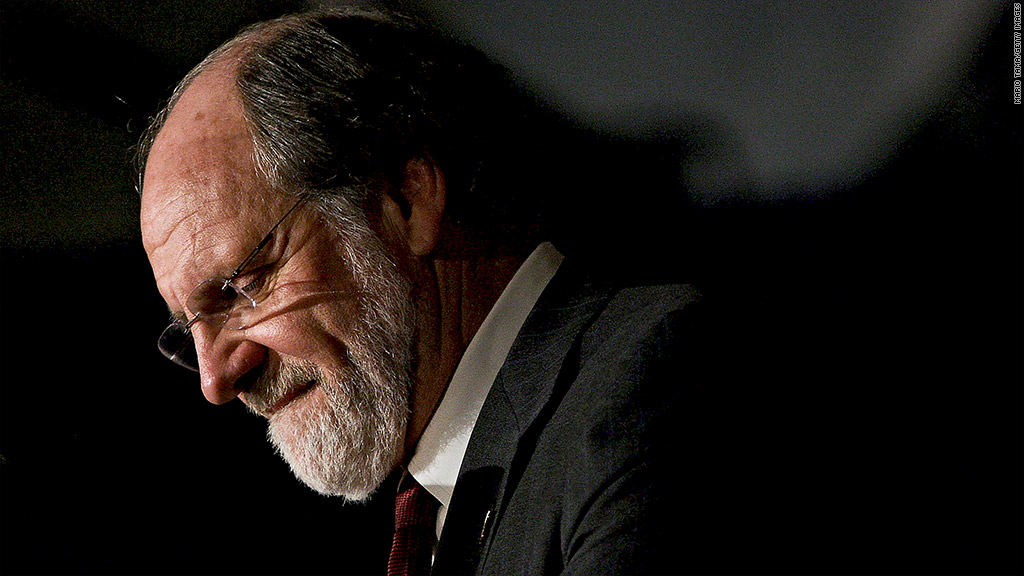 The U.S. government is suing former MF Global CEO Jon Corzine along with the firm's former assistant treasurer and parent company for their part in the MF Global failure.
The Commodity Futures Trading Commission, the federal regulator that oversaw MF Global, announced the lawsuit Thursday.
The agency also announced a proposed settlement with MF Global. The settlement, which still needs court approval, will require 100% restitution of all remaining customer claims, along with a $100 million penalty.
The lawsuit charges that the firm repeatedly and unlawfully used customer funds for the company's needs.
The collapse of MF Global ultimately led to a shortfall of $1.2 billion of customer funds.
The suit also alleges that Corzine was aware of the firm's true low cash balance throughout its final week, even as he directed the firm to continue paying its obligations.
Related: Congressional report blames Corzine
In congressional hearings last year, Corzine, a former U.S. senator and former governor of New Jersey who once led Goldman Sachs (GS), denied any wrongdoing and said he did not learn of the massive shortfall until less than 24 hours before the firm filed for bankruptcy.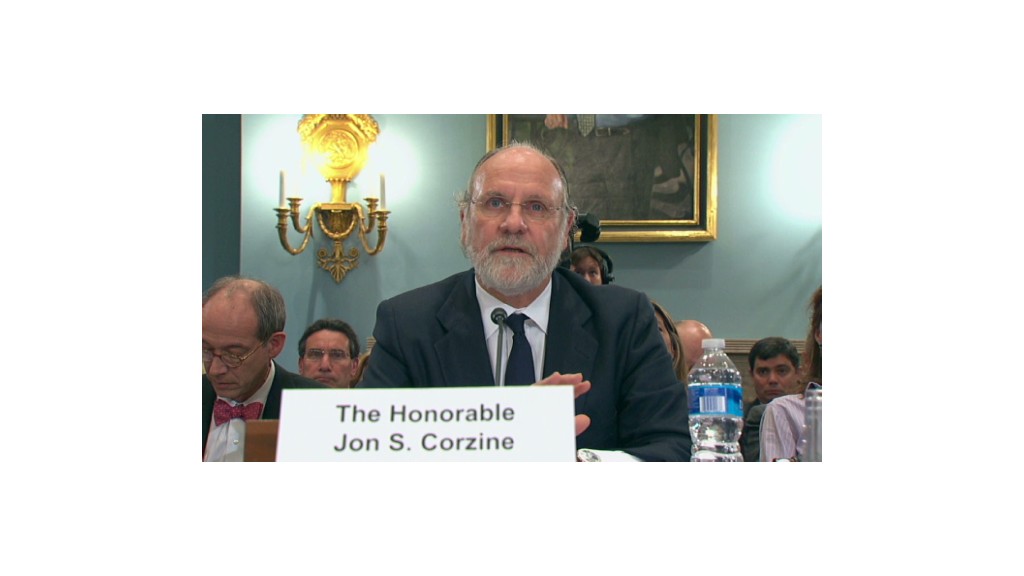 But regulators said they had internal company recordings that reveal Corzine was "more than a passive actor" in the firm's downfall.
The suit alleges that Corzine was warned about the firm's liquidity stresses, and that he knew using customer cash was a violation of the firm's own policies.
"We have to tell Jon that enough is enough," a top executive allegedly said in a recorded phone call cited in the lawsuit. "We need to take the keys away from him."
Andy Levander, Corzine's attorney, said in a statement that the lawsuit was based on "meritless allegations" that Corzine failed to supervise an experienced back-office professional who was located in a different city and did not report to him.
"Mr. Corzine did nothing wrong, and we look forward to vindicating him in court," he said.
Corzine took over at MF Global in 2010, seeking to remake the brokerage firm into a trading powerhouse, in part through a strategy that called for increasingly risky and larger investments of the firm's money, according to the suit.
MF Global filed for bankruptcy in 2011, after disclosing that billions of dollars worth of bets on risky European debt had sparked a panic among investors.
The firm was left scrambling for cash to make good on its obligations and ended up tapping customer funds. That put them squarely in violation of industry rules and left the firm with a massive debt.
Related: Corzine sued by MF Global trustee
"Mr Corzine did not do enough to fix those problems and to prevent the company from dipping into customer funds to stay afloat," David Meister, director of enforcement, said during a press call Thursday
While Corzine has been bombarded with lawsuits from former investors, Thursday's lawsuit is the first government enforcement action against Corzine, who has been blamed for the firm's collapse.
Meanwhile, former MF Global assistant treasurer Edith O'Brien was charged with "aiding and abetting the firm's misuse of customer funds."
The lawsuit claims she directed and approved the transfers of hundreds of millions of dollars from customer accounts to help the firm meet its obligations during its final days.
O'Brien herself acknowledged that it "could be game over" if customer funds were not returned, according to a recorded call cited in the suit.
O'Brien's attorney was not immediately available for comment.