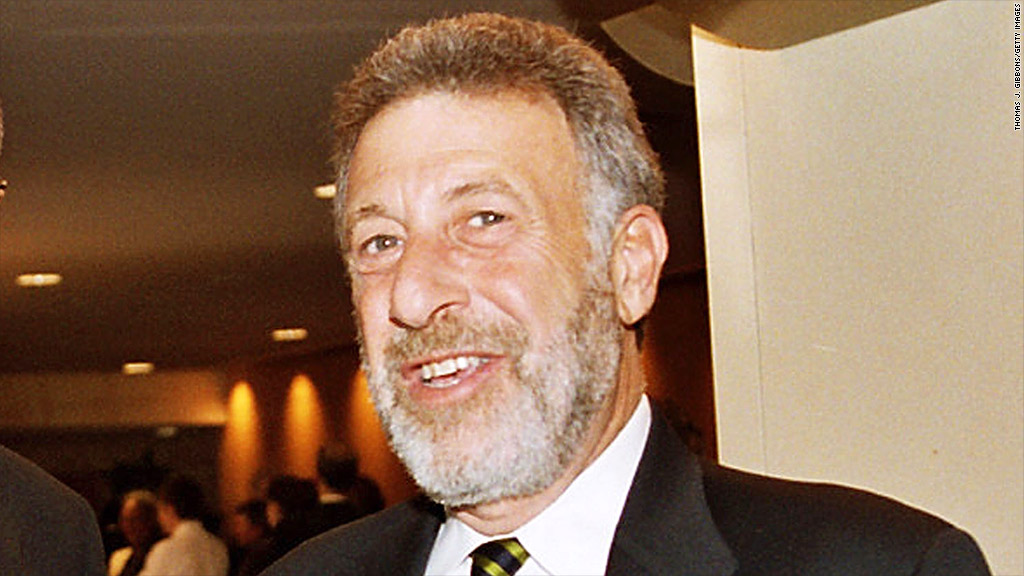 Men's Wearhouse founder George Zimmer fired back Thursday at claims that his "obstinate" desire to control the company led to his ouster last week.
In an open letter, Zimmer said the company's directors unanimously nominated him for re-election to the board in May, but then "abruptly fired" him and postponed the annual stockholder meeting so they could nominate a new board "that excluded me."
"To justify their actions, they now have tried to portray me as an obstinate former CEO, determined to regain absolute control by pushing a going private transaction for my own benefit and ego," wrote Zimmer. "Nothing could be further from the truth."
"The reality is that over the past two years, and particularly over recent months, I believe the board and management have been eroding the principles and values that have made The Men's Wearhouse so successful for all stakeholders," he wrote.
Related: Men's Wearhouse fires the 'I guarantee it' guy
Zimmer declined to comment to CNNMoney.
Zimmer founded Men's Wearhouse (MW) in 1973 with a store in Houston. He became the face of the California-based company in the 1990s with a series of ads vowing, "You'll like the way you look. I guarantee it." He served as CEO until two years ago.
In his latest letter, Zimmer said he was "greatly concerned about the future of the company." He claimed the directors are "more concerned with protecting their entrenched views and positions" than in the company's best interests.
The board terminated Zimmer as executive chairman on June 19. Five days later, Zimmer quit the board.
The following day, the board explained in a press statement that it fired Zimmer because he "reversed his long-standing position against taking the company private." The board said he insisted on selling the company to an investment group, despite the board's concerns about taking on a "huge amount of debt."
Related: Zimmer quits Men's Wearhouse board
The board also said that Zimmer, who has a 3.6% stake in the company's stock, "refused to support" Chief Executive Doug Ewert and other managers "unless they acquiesced to his demands."
"Mr. Zimmer had difficulty accepting the fact that Men's Wearhouse is a public company with an independent board of directors and that he has not been the chief executive officer for two years," the board said.
The conflict isn't just confined to the boardroom. Customers and employees have voiced their ire via Facebook (FB) over the face of Men's Wearhouse getting the ax.
Even Megadeth frontman Dave Mustaine and easy listening saxophonist Kenny G have weighed in on Men's Wearhouse, with a video parody of the company's commercials on the web site Funny or Die.
In January, Mustaine wrote a lengthy Facebook diatribe bashing the company's customer service and referring to the founder as "the old geezer with the voice that sound[s] like he has chain-smoked since he was a fetus."