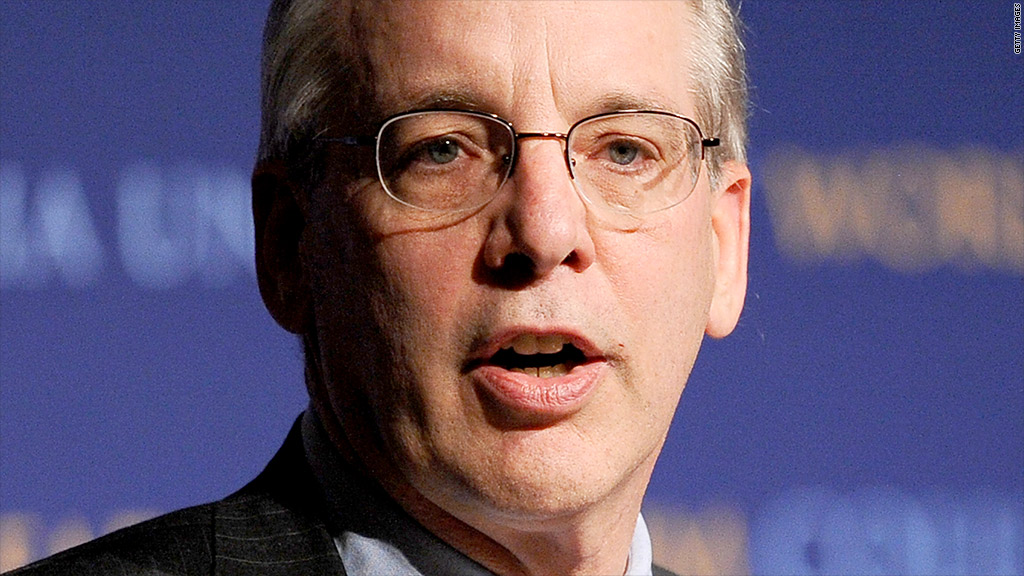 Think the Federal Reserve is sure to start tapering back on QE3 this year? Think again.
Fed officials are out in full force trying to calm markets. On Thursday alone, three officials each said the Fed's controversial stimulus program could continue at full blast if the job market doesn't keep improving.
"If the performance of the economy is weaker, the Committee may delay before moderating purchases or even increase them," said Federal Reserve Board Governor Jerome Powell.
New York Fed President William Dudley and Atlanta Fed President Dennis Lockhart made similar remarks in separate speeches Thursday.
Last week, Fed Chairman Ben Bernanke surprised investors when he said that the central bank expects to start slowing its stimulus program later this year.
That program, which marks the third round of so-called quantitative easing, or QE3 for short, currently entails buying $85 billion in Treasuries and mortgage-backed securities each month, an effort to lower long-term interest rates.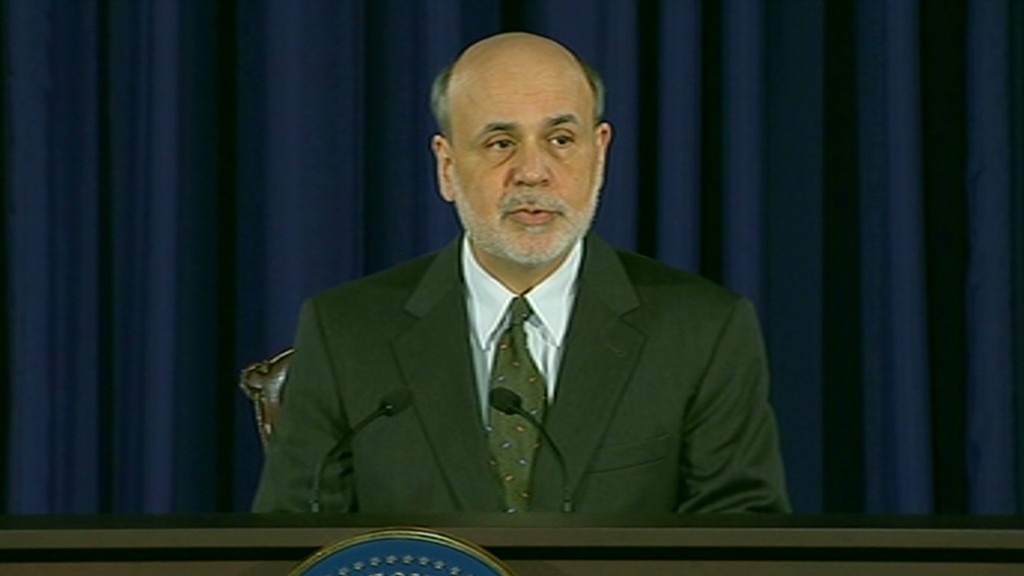 Bernanke said that the policy would probably come to a complete end in mid 2014, should the unemployment rate fall to around 7%.
The news initially sent stocks falling and bond yields rising, but now Bernanke's colleagues seem to be trying to tame the market's tapering expectations.
Powell, Dudley and Lockhart cautioned Thursday that the policy depends on the economic outlook rather than the calendar. All three are concerned about the risks of bad fiscal policy out of Washington DC or an economic shock.
"Stuff happens," Lockhart said.
Earlier in the week, even Dallas Fed President Richard Fisher, who has largely been a critic of QE3, chimed in with similar comments, stressing that the wind-down process will be gradual and cautious. The markets may have overreacted, he said.
"I don't want to go from Wild Turkey to 'cold turkey' overnight," Fisher told the Financial Times.
Related: 2014: When the economy finally takes off
St. Louis Fed President James Bullard has been an even louder critic, and officially dissented against the Fed's policy statement last week, noting that Bernanke should never have laid out mid-2014 as an approximate timeline for the end of QE.
The Fed's decisions should be based on economic data, "not calendar objectives," Bullard said in a statement Friday.
Though Dudley was cautioning against pulling back stimulus too soon, he does think the economy is improving.
"I see persuasive evidence of improved underlying fundamentals for much of the private sector of the U.S. economy," he said. "I believe a strong case can be made that the pace of growth will pick up notably in 2014."