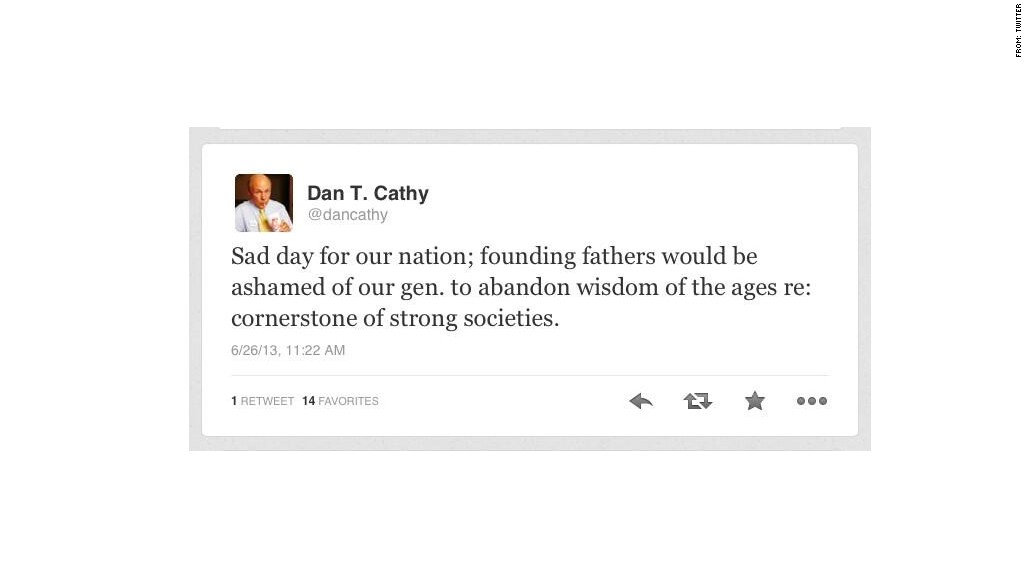 Chick-fil-A president Dan Cathy took to Twitter Wednesday to announce his disappointment with the Supreme Court's decisions on same-sex marriage -- but he deleted the tweet shortly afterward.
It's hard to make a social media post disappear, however. Several Twitter users took a screen shot of the tweet, which read: "Sad day for our nation; founding fathers would be ashamed of our gen. to abandon wisdom of the ages re: cornerstone of strong societies."
Chick-fil-A released a prepared statement that explained why Cathy's tweet was yanked.
"He realized his views didn't necessarily represent the views of all customers, restaurant owners and employees and didn't want to distract them from providing a great restaurant experience." the company said.
Chick-fil-A is accustomed to handling backlash against Cathy's comments on gay marriage. Cathy told a newspaper last summer that Chick-fil-A is "very much supportive of the family -- the biblical definition of the family unit."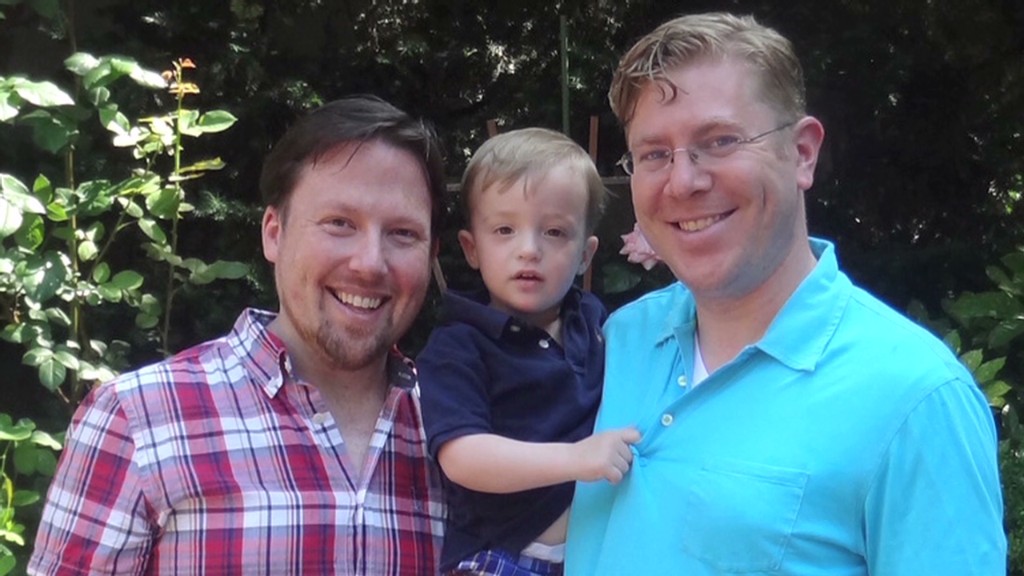 After Cathy's comments sparked protests -- including gay rights activists holding "kiss days" at the chain's restaurants -- Chick-fil-A released a statement saying its "intent is not to engage in political or social debate." The company also stated that it treats all customers with "dignity and respect," regardless of sexual orientation.
The Atlanta-based Chick-fil-A, which has 1,700 franchise locations across the country, makes it clear that the owner's religious ideals are a big part of the company's practices. Chick-fil-A's website states its corporate mission is, in part, "[t]o glorify God by being a faithful steward of all that is entrusted to us." Company policy is to close restaurants on Sunday for both practical and spiritual reasons.