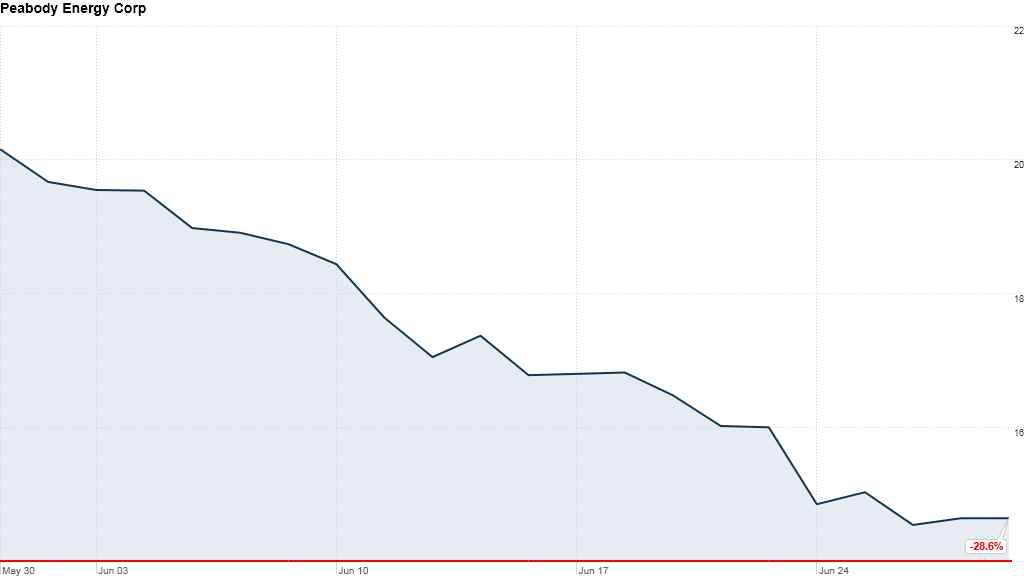 Coal company stocks have taken a hit lately, as a global oversupply and pending climate change rules from the Obama administration weigh on the sector.
The Market Vectors Coal Index ETF (KOL) is down 17% in the last 30 days. Some individual companies have fared even worse. Shares of Peabody Energy Corporation (BTU) have plunged nearly 30% from a month ago, as have shares in Yanzhou Coal Mining (YZC). Shares in Westmoreland Coal Co. (WLB) are down about 10%.
Too much coal on the market is part of the problem.
Analysts said the supply of coal used for power generation is increasing internationally, especially in Australia, the world's second-largest coal exporter.
"There weren't any floods in Australia recently," said David Lipschitz, a managing director at the consultancy CLSA in New York. "The production of coal flowed without interruptions, which contributed to the oversupply."
On the demand side, China's thirst for coal imports is declining. China is the world's largest producer and consumer of coal.
"China has been able to produce coal itself, and India is not big enough to offset the declining demand from China," Lipschitz said.
Related: On climate change, we are the ones we've been waiting for
In the United States, coal exports are expected to decline as demand for imports from Asia wanes, the European economy remains weak, and Australian coal remains abundant, according to the the U.S. Energy Information Administration.
Also weighing on coal shares in the United States is potentially crippling public policy.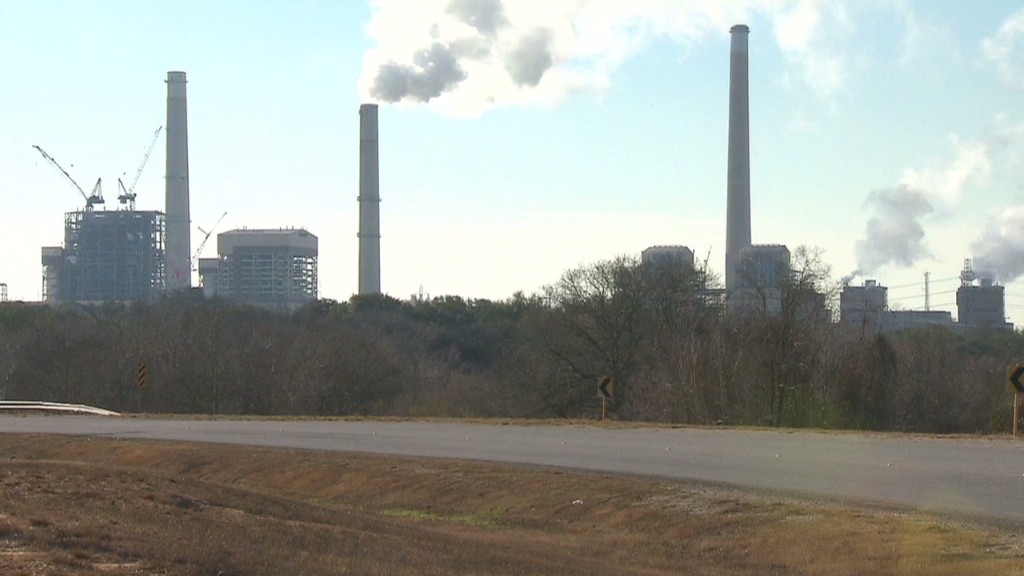 Earlier this week, President Barack Obama unveiled an aggressive new climate change plan that would limit pollution from existing coal-fired power plants. Shares of coal corporations fell sharply following the announcement.
"There will be incremental shutdowns of coal production," Lipschitz said. "Companies may cut high-cost production and staff."
No one knows for sure what impact Obama's plan will have on the industry, or if it will even be put in place at all. But long term, things don't look good for the industry.
"Demand for coal has been declining for years since the arrival of alternative energy," said Lucas Pipes, an analyst at investment firm Brean Murray, Carret & Co.