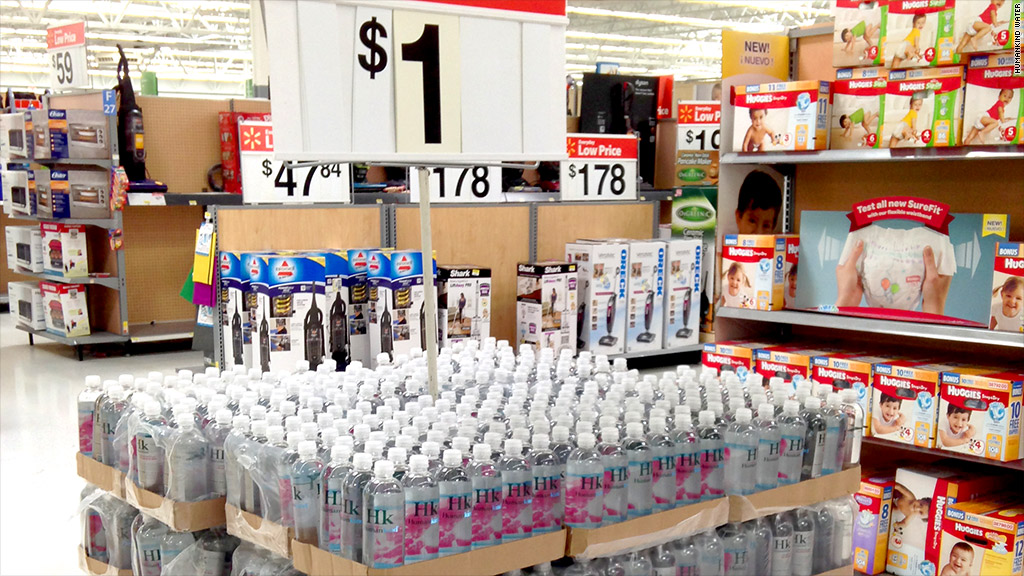 Wal-Mart is reaching out to entrepreneurs again, holding its second annual crowdsourcing contest to find the best new products to offer its customers.
The world's largest retailer is repeating its "Get on the Shelf" competition -- an "American Idol"-style contest that gives any U.S.-based small business, entrepreneur or individual inventor a shot at winning placement on its store shelves or virtual shelf space on Wal-Mart's website.
Entrants can submit products in any category Wal-Mart (WMT) currently carries -- including anything from toys and electronics to clothing and household goods.
Entries, which must include a video pitch of the product, must be submitted by July 31 at Getontheshelf.walmart.com. Businesses with American-made products are especially encouraged to enter this year, Wal-Mart said.
A top 20 will be chosen by an online vote. The finalists will be featured in a web series on the contest website.
From that group, viewers will select five winners, and their products will be sold on walmart.com. Those that generate the most pre-orders online might also be named grand prize winners and sold in select Wal-Mart stores.
Related Story: Wal-Mart's small business vendors
Wal-Mart's crowdsourcing contest is a departure from how the retailer typically selects its products.
The retailer typically requires vendors to meet Wal-Mart buyers in small rooms along a corridor referred to as "vendor row" at the company's headquarters in Bentonville, Ark. Businesses get a strict hour or less to pitch their products.
"This contest doesn't displace that traditional process. It complements it," said Joel Anderson, president and CEO of Walmart.com. "In this age of technology, the contest is a great way for us to engage our customers and small businesses in a different way."
The contest drew more than 5,000 entries last year and over 1 million votes to determine one grand prize winner and two runners-up.
Related story: Winner of Wal-Mart's 'American Idol'-like contest
HumanKind Water, a Philadelphia-based bottled water company that touts its social conscience, won the most votes -- and the top prize of having its product sold in nearly 200 Wal-Mart stores.
"We were a brand new company before the contest, working on our five-year business plan," said T.J. Foltz, president of HumanKind. "Nine months after we won, we were in Wal-Mart. We're living a dream."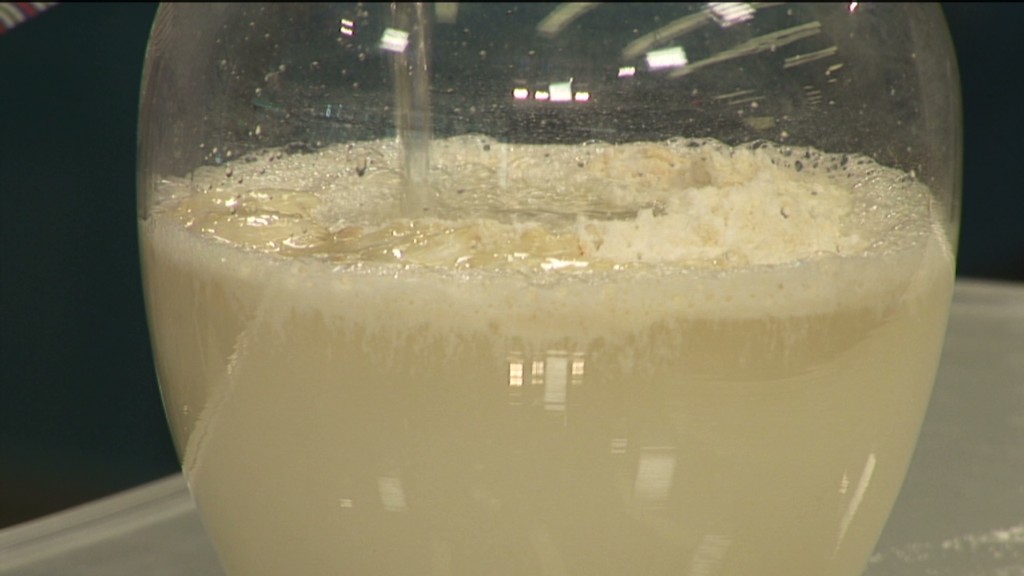 Although Foltz declined to say how much money the company has made from the Wal-Mart deal, it's been enough to help jumpstart HumanKind's social mission of setting up clean water wells, water filtration and rain catchment systems in underdeveloped communities in Haiti, Africa and Asia. Foltz said 100% of net profits from sales go toward these projects.
"We didn't have any ongoing projects before we won. Now we have 11 in three countries," he said. "And we still have money left over."
San Francisco-based PlateTopper, the first runner-up, won a deal to sell its product on walmart.com. PlateTopper is a 100% BPA-free plastic cover that transforms plates into airtight food storage containers.
Michael Tseng, who invented the PlateTopper, said the contest has been a springboard for his startup. Before the win, he was singlehandedly trying to grow his business while still in medical school, selling the product online while also trying to get it into stores. Today, PlateTopper is sold on walmart.com and in 1,000 Wal-Mart stores.
"The Wal-Mart deal has been a huge boost to revenue," said Tseng, who's decided to put his medical career on hold for now. "I'm enjoying being an entrepreneur."
SnapIt, a screw kit designed to fix sunglasses and eyeglasses in 30 seconds, was the second runner-up last year. SnapIt is currently selling on walmart.com. SnapIt inventor Nancy Tedechi said she's working on a deal to have the product sold in Wal-Mart's vision centers and has contracted with a second factory in China to ramp up production.
"The contest has certainly opened doors for me," Tedeschi. "Before people wouldn't return my calls. Now they listen to me after I tell them that I supply to Wal-Mart."