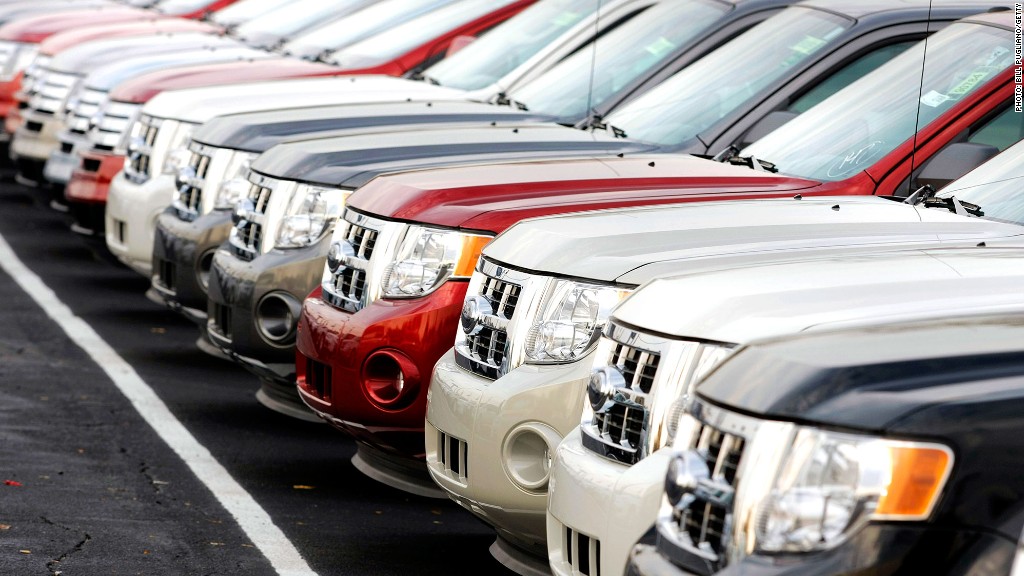 Car sales kept on rolling in June, providing further evidence of the recovery in U.S. auto demand.
Major automakers reported June U.S. sales totals that solidly increased versus a year prior and came in above analysts' expectations.
Industry-wide sales hit 1.40 million, according to industry tracker Edmunds.com. That translated to a seasonally adjusted annual rate of 15.9 million, the best since November 2007.
General Motors (GM) led the way nearly 265,000 vehicles sold, up 6% versus last year and the best month since September 2008.
"America's families are better off than they were at the beginning of the year and they believe -- with good justification -- that the economic expansion is going to continue," Mustafa Mohatarem, GM's chief economist, said in a statement.
Ford's (F) June sales were roughly 236,000, up 13.4% from a year prior, while Chrysler's sales hit nearly 157,000, up 8%.
Related: Eight states raise their gas tax
Toyota (TM) sales jumped 14% to more than 195,000.
"[T]he recent surge in consumer demand is real and not going anywhere," TrueCar senior analyst Jesse Toprak said .