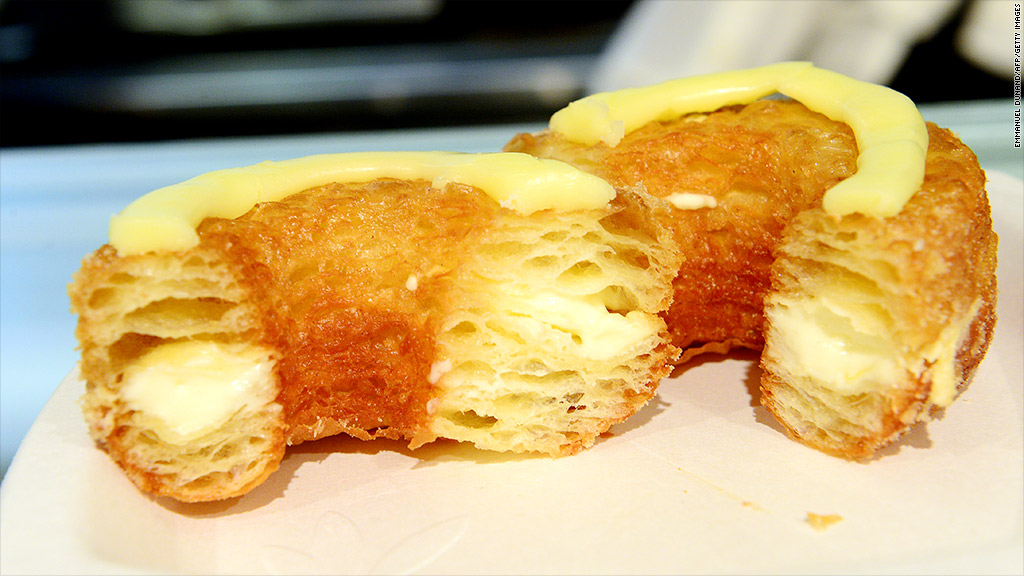 The little Cronut has created a big controversy.
The fried, cream-filled, croissant-doughnut hybrid has a cult following in New York, where patrons line up outside the Dominique Ansel Bakery every morning.
The $5 Cronut is so popular that the bakery limits purchases to two per customer. The demand for the product is so great that the bakery has hired a half-dozen workers since the Cronut was created in May, expanding its staff to 20.
But things have gotten ugly, according to the staff of the Dominique Ansel Bakery, which posted an open missive on Facebook (FB). The staff members defended their decision to trademark the Cronut "as a protective measure against the type of bullying that is taking place now."
"It has sadly come to our attention today that there is a barrage [of] misinformation being wrongfully spread about the nature of our Cronut trademark along with malicious attacks against our Chef," read the letter.
The letter also said that chef Dominique Ansel "has never claimed he invented all fried-laminated dough recipes nor stated he was the first to ever fry laminated dough."
A spokeswoman for Ansel told CNNMoney that other bakeries have been selling similar products that they advertised as Cronuts, or the creatively misspelled "croughnuts," which are infringements on the trademark. She said that when the Dominique Ansel Bakery tells them to stop, some of the bakeries get defensive and accuse Ansel of trying to crush culinary creativity.
Related: New York foodies queue up for the Cronut
In its Facebook letter, the Dominique Ansel Bakery compares the Cronut trademark to the Big Mac and the Whopper, noting that McDonald's (MCD) and Burger King (BKW) have their own trademarked products that do not prevent their competitors from also selling hamburgers.
But Jim Hausman, owner of the Swiss Haus Bakery in Philadelphia, said that he started making his own version of the Cronut a week ago.
"My chef said I can make something like that, so we made our version of it," said Hausman.
Related: Paula Deen defenders circle the wagons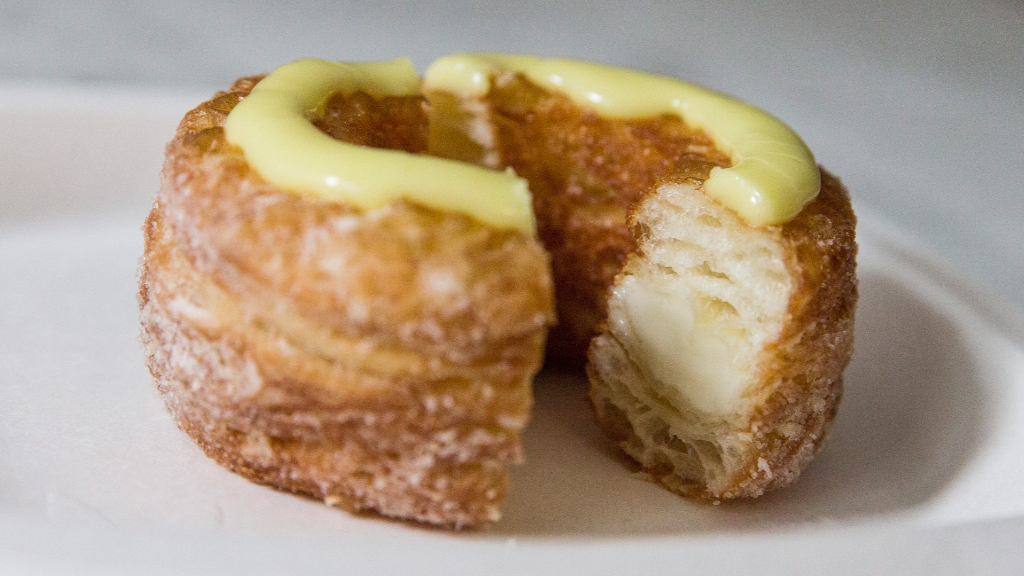 After someone on Facebook pointed out that the product was trademarked, he changed the name to Swiss Cro-crème. But he said that many customers still refer to it as a Cronut.
"People call us and say do you have a Cronut, and instead of getting into semantics about language, we say yes we have our version of it," said Hausman. "The only thing that I'm aware that is similar is that it's fried croissant dough in the shape of a doughnut. Otherwise, it's our own."
There are two other similarities: Hausman charges $5 for the pastry, and limits purchases to two per customer.