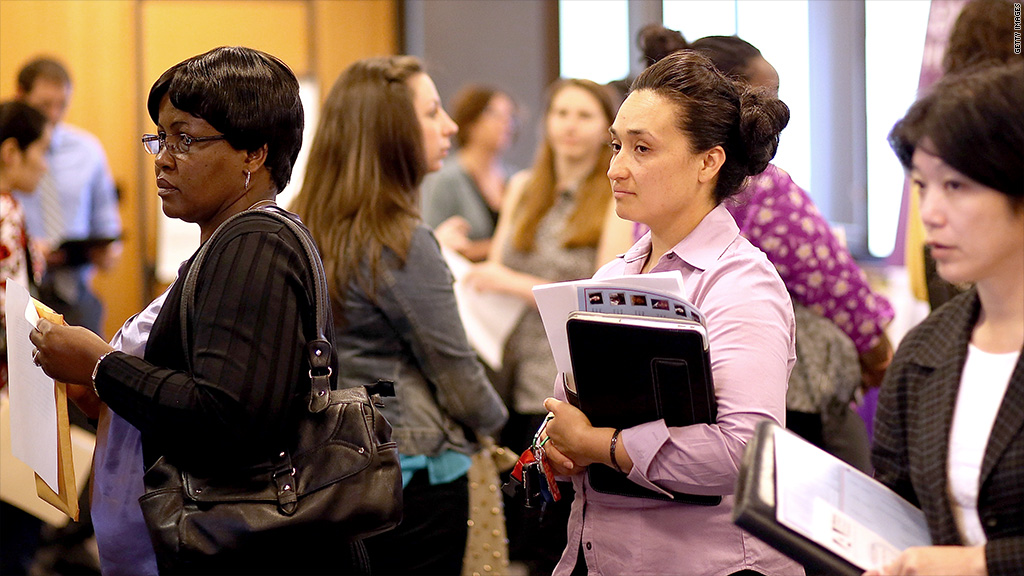 Hiring in the private sector picked up faster than expected last month.
Businesses added 188,000 jobs in June, according to the ADP National Employment Report, up from 134,000 jobs added in May. That was the strongest pace of hiring since February. Economists were expecting only 150,000 jobs in the month, according to Briefing.com.
The biggest gains were among small businesses, which added 84,000 jobs in June. Medium-sized firms added 55,000 positions, while large companies -- those with more than 500 employees -- added 49,000 jobs.
The financial service sector had a particularly strong showing, adding 13,000 jobs -- the the biggest gain in over a year. Construction added 21,000 jobs, its biggest increase since January. The manufacturing sector managed a modest uptick, reversing two months of losses.
"I had expected the fiscal headwinds to have done a bit more damage," said Moody's Analytics Chief Economist Mark Zandi, referring to the budget cuts and furloughs at the federal government. "But the job market is holding firm."
Zandi also said that, despite claims from critics, Obamacare does not appear to be having too much of an effect on hiring.
"You're hard pressed to say the health care law is having a big impact on the job market," he said. "There's some impact, but it's modest."
Related: Mediocre jobs news could calm markets
The ADP report was seen as a positive sign for the broader job market because it is considered a preview to the much-watched government jobs report, which includes public and private sector positions. The government's report comes out Friday, and is expected to show the economy added 155,000 jobs.
More good news on the jobs front: A separate report released Wednesday showed that 343,000 people filed for first-time unemployment claims last week, 5,000 fewer claims than the week before.