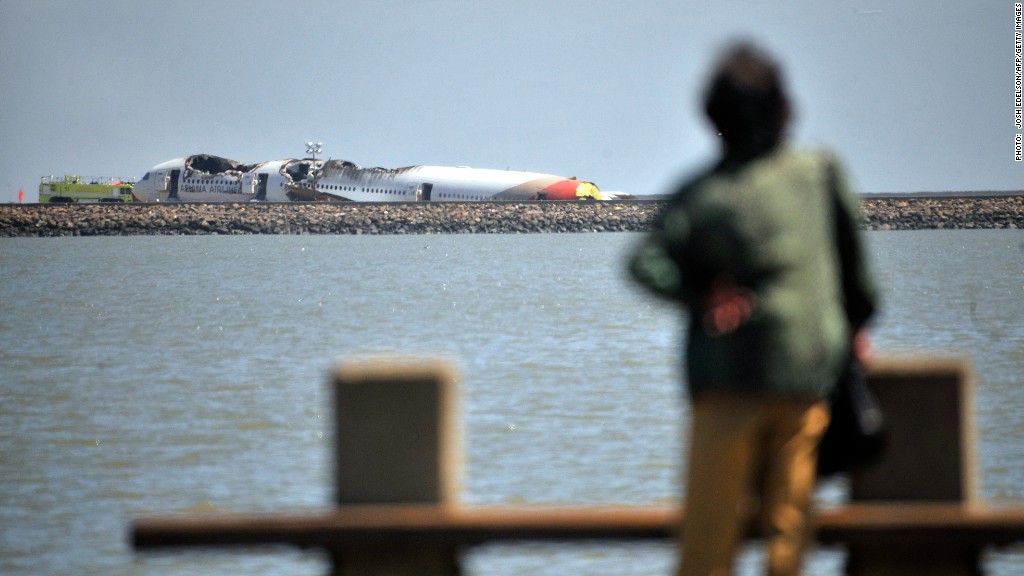 Shares of Asiana Airlines plunged dramatically in Seoul on Monday after a Boeing 777 operated by the airline crashed on the runway at San Francisco International Airport at the weekend.
After dropping almost 10% at the open, shares of the South Korea-based airline regained some ground and closed the trading day with a loss of 5.8%.
Saturday's accident killed two people, injured 182 and forced the temporary closure of one of the country's largest airports.
Survivors of the crash were being treated Sunday for injuries ranging from paralysis to "severe road rash." In all, 182 people were hospitalized and 123 others walked away from the crash landing.
Asiana is South Korea's second largest airline, trailing only Korean Air.
In addition to the direct costs and possible fines associated with the crash, Asiana faces potential damage to its reputation and a loss in bookings.
Boeing (BA) 777s have a sterling reputation and are commonly used in long-haul flights. The National Transportation Safety Board is investigating the accident.
Related story: Boeing stock unscathed by this year's troubles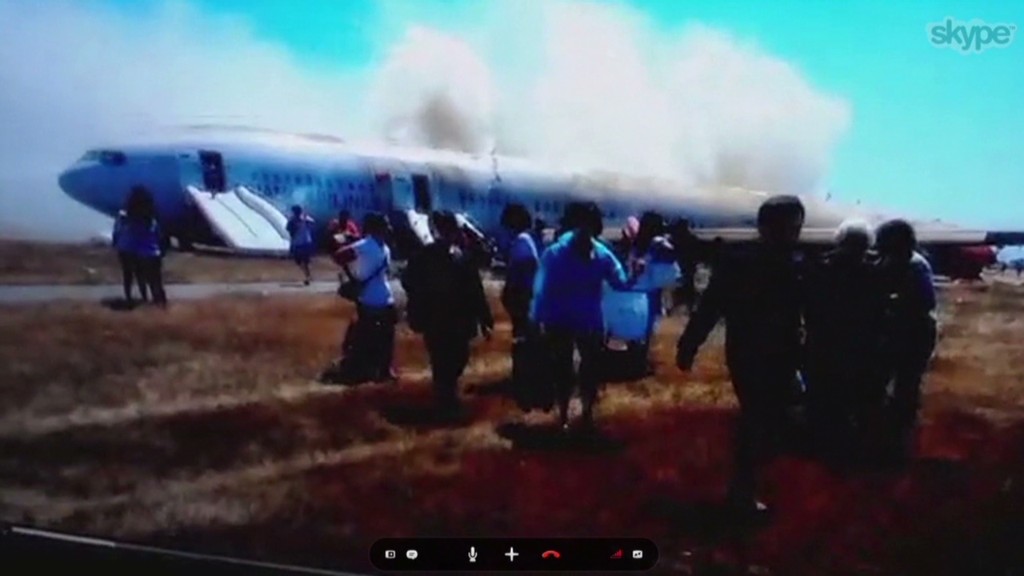 According to the NTSB, the cockpit voice recorder of Asiana Airlines Flight 214 appears to show the pilots tried to abort the landing less than two seconds before the plane crashed.
In addition, the plane's voice and flight data recorders show that the flight from Seoul was coming in too slow and too low.
Related story: Boeing is the new hedge fund favorite
Statistically, 2012 was the safest year in terms of aviation accidents worldwide since 1945, according to the Aviation Safety Network.
Data show that there were 23 fatal airliner accidents, which caused 511 deaths, according to ASN stats. That's well below the 10-year annual average of 34 accidents and 773 fatalities.
Survival rates have improved due to better staff training and safety advances during the 1980s and 1990s, according to the group.
-- The CNN Wire contributed reporting.