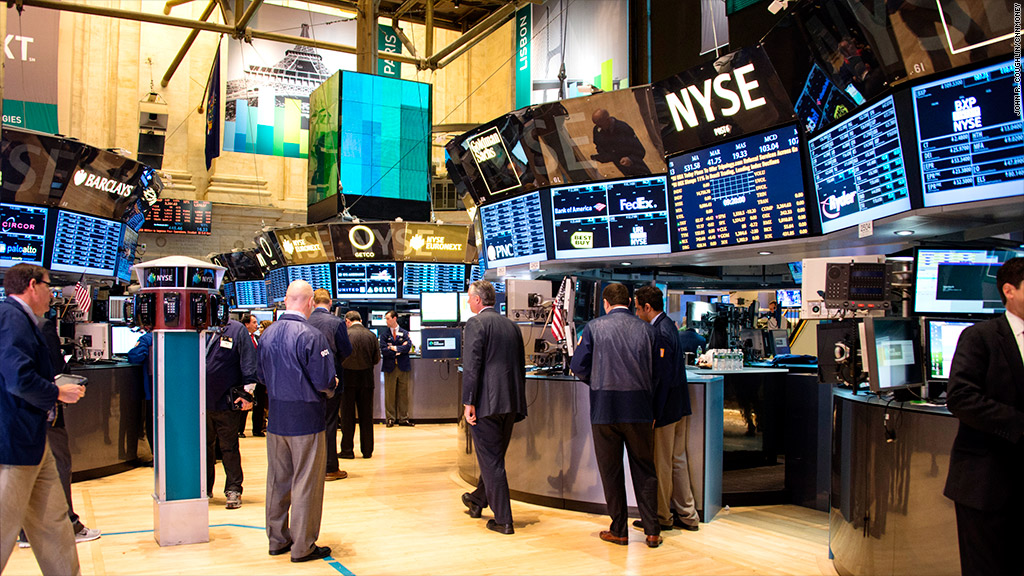 NYSE Euronext will take over and run the scandal-plagued Libor interest rate starting in early 2014.
The British Bankers' Association, which had been administering the London interbank offered rate for decades, came under fire during a rate-rigging scandal that had a knock-on effect on loans and derivatives around the globe.
The U.K. Treasury said it made the decision to give NYSE Euronext (NYX) the power to run Libor following a competitive bidding process.
"This change will play a vital role in restoring the international credibility of Libor," said Baroness Hogg, who headed up the search committee.
Libor is a collection of rates generated for various currencies across 15 different time periods. The quotes are used as benchmarks for roughly $10 trillion in loans and some $350 trillion in derivatives. For example, an adjustable-rate mortgage might require you to pay interest based on a Libor rate plus 2%.
Related: Oil price manipulation: The next Libor?
Libor's upcoming move to the NYSE Euronext has prompted open speculation about whether the Libor acronym would be altered. The awkward-looking "NYibor" has been suggested, though NYSE Euronext declined to comment about any name changes.
However, the exchange did confirm that Libor would remain based in London.
The Libor scandal led major banks, including UBS (UBS) and Royal Bank of Scotland (RBS) to pay well over $2 billion in penalties after admitting to manipulating interest rates.
At least 10 firms in the financial services sector have been linked to the rigging case and individual traders are now facing criminal charges in court.
Barclays (BCS)admitted to manipulating Libor to appear stronger during the financial crisis, deliberately understating its borrowing costs, and to benefit trading positions tied to the rate. It paid $450 million as part of a settlement with U.S. and U.K. regulators.
U.S. Assistant Attorney General Lanny Breuer called the case "one of the most significant scandals ever to hit the global banking industry."
The British Bankers' Association said it would work to ensure Libor was smoothly transitioned over to NYSE Euronext.
However, there is some skepticism about whether a change in administrator will be enough to remove Libor's rate-rigging taint.
"Unless there is a fundamental change to the way Libor is calculated, it is unlikely that such a move [to the NYSE Euronext] will restore confidence," said Tim Dulaney, a financial economist from the Washington D.C.-based Securities Litigation and Consulting Group.