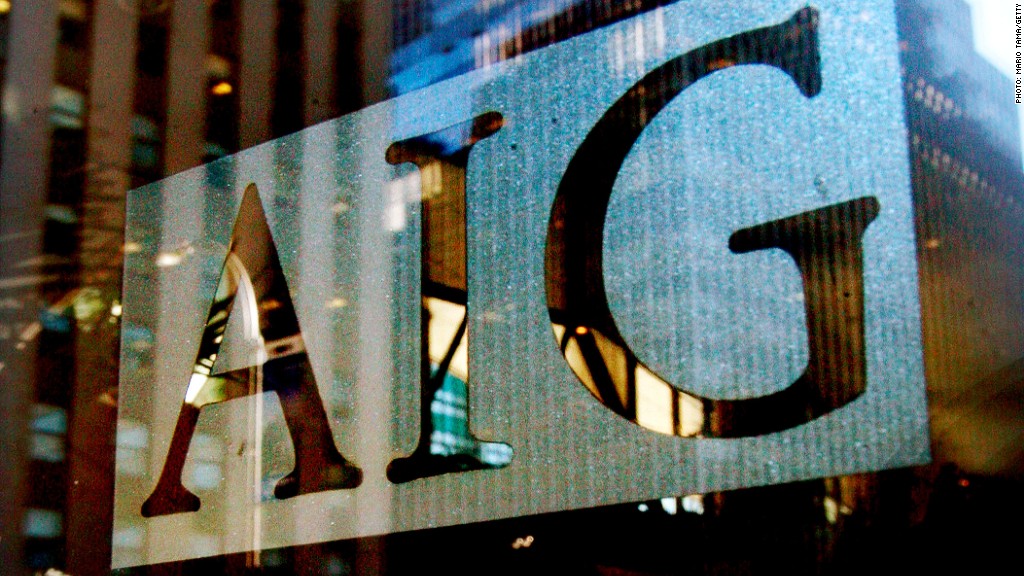 American International Group and GE Capital will face increased supervision after regulators announced Tuesday that the firms had been deemed systemically important and "potential threats to financial stability."
The rulings do not mean that AIG and GE Capital are in any distress right now. Rather, the government's Financial Stability Oversight Council has concluded they could destabilize the financial system if they faced problems.
"These designations will help protect the financial system and broader economy from the types of risks that contributed to the financial crisis," Treasury Secretary Jack Lew said in a statement.
AIG was one of the largest recipients of bailout funds during the crisis, receiving over $180 billion. The insurer hemorrhaged money after selling credit default swaps -- essentially, insurance contracts -- on mortgage securities that failed in huge numbers when the housing market collapsed.
GE Capital, the financing arm of General Electric (GE), benefited from a bailout program in which financial institutions were allowed to issue billions of dollars in debt backed by the government.
Related: The rebirth of Fannie and Freddie
As a result of the oversight council's rulings, AIG and GE Capital will potentially be subject to tougher liquidity and capital standards and periodic stress tests. They will also have to strengthen their risk-management procedures and submit plans for the winding down of their businesses in the event of financial distress or failure.
AIG (AIG) said it "did not contest this designation and welcomes it." GE Capital said it was prepared to work with regulators "on the implementation of this designation," adding that it had "strong capital and liquidity positions."
Monday's rulings came from the Financial Stability Oversight Council, a panel of regulators created by the 2010 Dodd-Frank financial reform bill and tasked with identifying risks to the financial system. The rulings mark the council's first use of its authority to increase regulation of non-bank financial institutions.