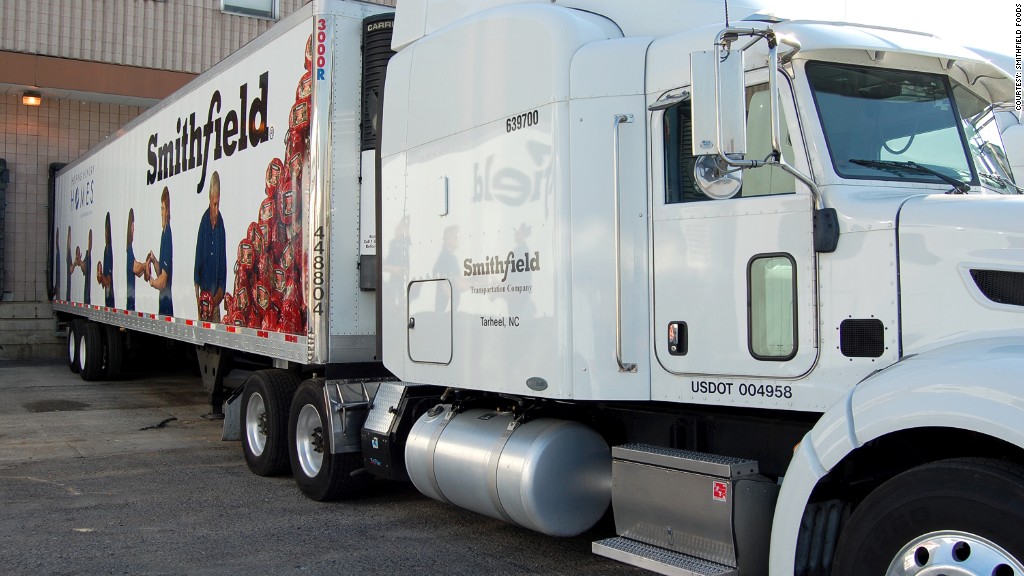 Pork from China won't make its way into the U.S. if Smithfield Foods is acquired by China's Shuanghui International, Smithfield CEO Larry Pope told lawmakers Wednesday.
Shuanghui's planned purchase "will not result in any U.S. imports of food from China," Pope said in prepared remarks to the Senate Committee on Agriculture, Nutrition and Forestry. "This is about exporting meat products from the U.S. to China."
But the proposed deal has drawn skepticism from lawmakers and industry groups. As is common with high-profile mergers between Chinese and U.S. companies, there are concerns the takeover could be detrimental to American industry, intellectual property and potentially even national security.
Related Story: Is pork a national security asset?
Virginia-based Smithfield Foods (SFD), the world's largest processor of pork, announced in May that it was being bought by Shuanghui International for nearly $5 billion. The deal is currently under regulatory review by the Committee for Foreign Investment in the United States. A CFIUS review typically is conducted to assess the potential national security effects when a foreign entity seeks to gain control of an American company.
If the merger is approved, it will be the biggest proposed acquisition of a U.S. company by a Chinese buyer. The deal will significantly expand the market for Smithfield products in China but it wouldn't change how Smithfield does business, said Pope in prepared remarks to the Committee.
Shuanghui intends to retain Smithfield's management team, plants, employees and contracts with more than 2,000 hog farmers across the country.
"We have a saying: 'It will be the same old Smithfield, only better,' " Pope said.
Related Story: China's expensive love affair with pork
But other witnesses raised concerns. The proposed takeover of Smithfield could have major implications for the U.S., said Daniel Slane, commissioner of the U.S.-China Economic and Security Review Commission, in prepared remarks.
"Shuanghui is not investing in just any U.S. meat company," he said. Smithfield leads the U.S. pork market, has 25 U.S. plants and employs 46,000 workers, Slane testified. Owning it would give Shuanghui access to technology and intellectual property that could put America's hog industry at a disadvantage domestically and overseas.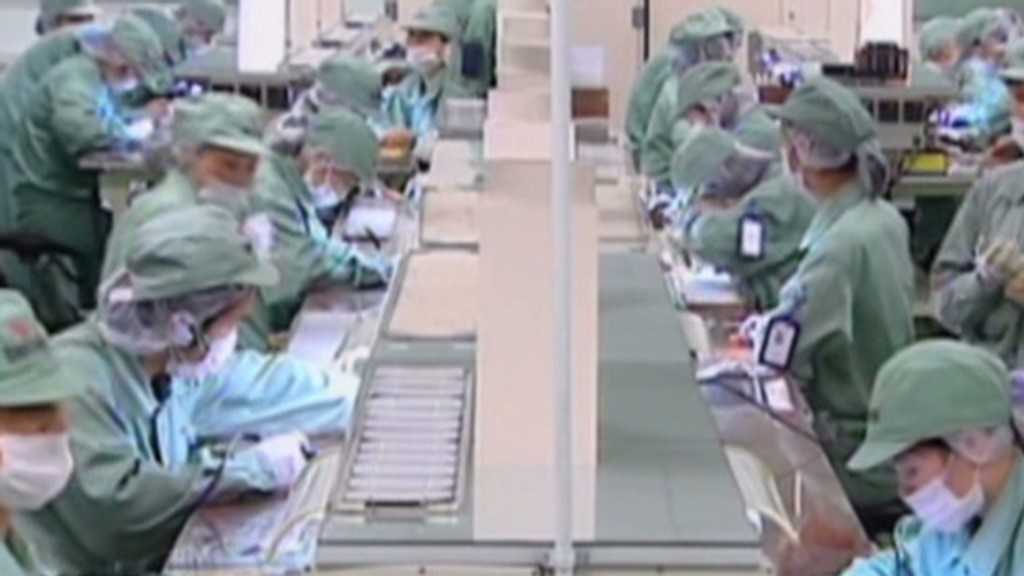 If the deal is approved, it could also open the door for strategic purchases of other American food companies by Chinese firms or investors that may not be in the U.S.'s best interest, Slane said. "Today it's Smithfield, but tomorrow it could be Consolidated Grain, ConAgra (CAG) or Tyson Foods (TSN)," he said.
Slane also questioned whether the deal would actually increase America's pork exports, since China is focused on becoming self-sufficient in meat production.
And while the U.S. currently doesn't allow imported pork from China, Slane said that if the deal goes through, Shuanghui could eventually press for that policy to be changed so Chinese meat could be imported.
And because imported ham and other such meats aren't required to disclose the country they came from, Slane said, American consumers "would be unaware that these products were imported from China."