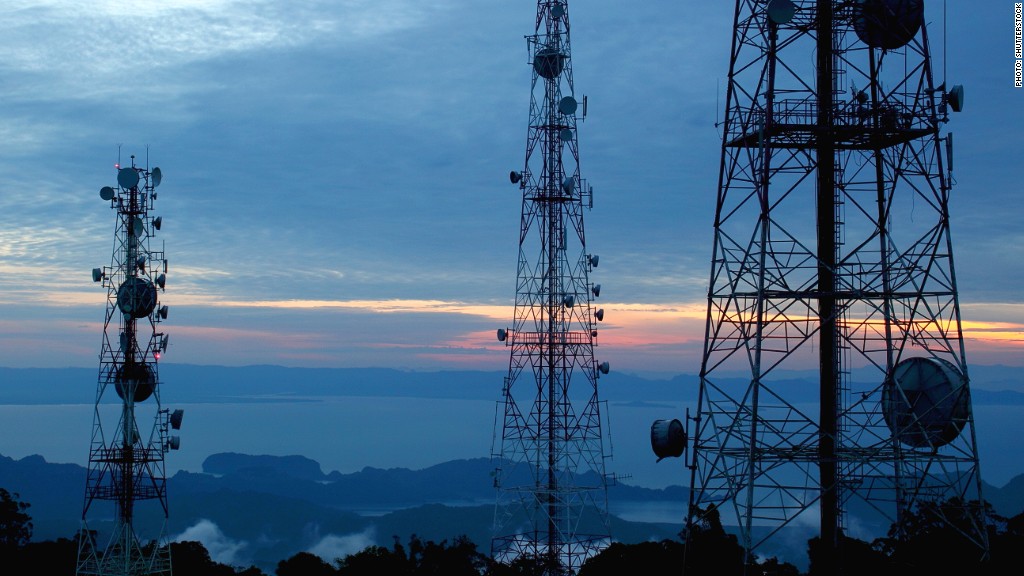 The European Commission has raided the offices of various telecom companies over concerns that the firms are violating antitrust rules.
The commission says it is looking into whether certain large telecoms offering Internet services have been abusing their dominant market position. A spokesman says Commission officials are searching through paper documents and e-mails in the offices.
The Commission refused to name any of the companies whose offices underwent "unannounced inspections." However, Orange (ORAN), which recently changed its name from France Telecom, confirmed to CNNMoney that EU officials were still in the process of going through its offices.
Germany's Deutsche Telekom (DTEGY) and Spain's Telefonic (TEF)a were also subject to the surprise investigations, according to reports. Neither company responded to a request for comment.
Related: EU probes global oil price rigging
The Commission outlined how it was investigating potential issues with the way telecom companies worked with websites and content providers, potentially creating problems with how they connect to the Internet and offer various products and services to consumers.
"This service is crucial for the functioning of the Internet and for end users' ability to reach Internet content ... irrespective of the location of the provider," stated the Commission in a press release.
Both London-based BT Group (BT) and Dutch telecom KPN (KKPNY) said they were not involved in the investigations.
In May, the European Commission also announced it was investigating several big oil companies, including Shell (RDSA) and BP (BP), over suspected attempts to manipulate global oil prices for more than a decade.
If firms are found to have breached antitrust rules, they can face fines as high as 10% of their annual global sales.