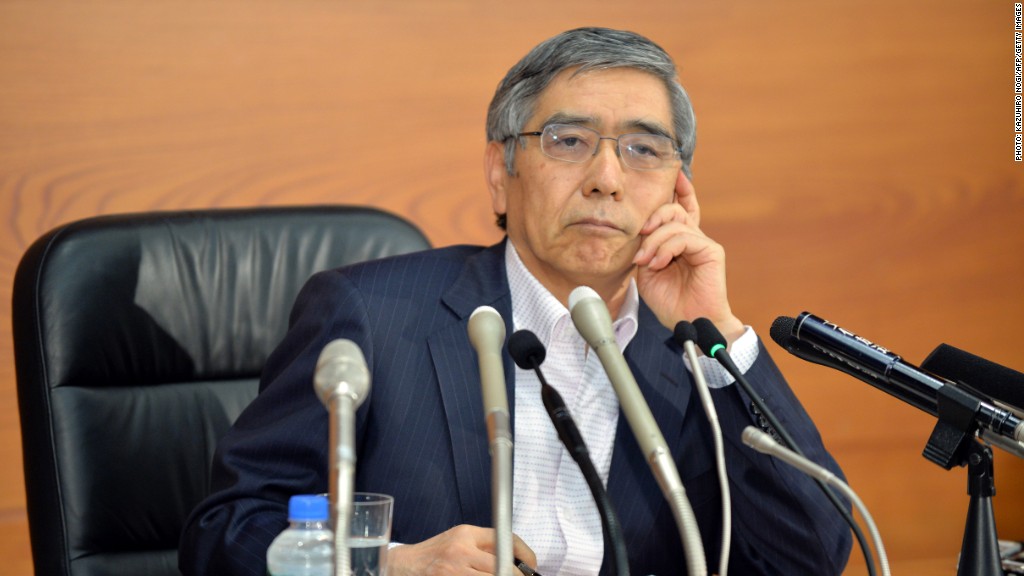 While other central banks are coming under pressure to scale back their stimulus programs, the Bank of Japan indicated Thursday that it will continue its big bang plan for the foreseeable future.
Governor Haruhiko Kuroda's central bank was late to the stimulus game, but earlier this year launched an ambitious plan designed to reverse 15 years of falling prices in Japan.
The bank is trying to juice the economy by purchasing longer-term debt. The purchases -- made at an annual pace of 60 - 70 trillion yen -- will double the bank's monetary base over a two-year period.
The BoJ said Thursday the plan is working, citing improvements in public investment, demand levels and exports.
"Japan's economy is starting to recover modestly," the bank said in a statement that affirmed current policy.
The bank's commitment to its monetary policy comes as other countries hint that stimulus might soon be scaled back.
Global investors freaked out in June with just a hint from Federal Reserve Chairman Ben Bernanke that the U.S. could pull back on its stimulus program later this year.
According to minutes from a June meeting, released Wednesday, Fed officials are split on when to end the central bank's controversial bond-buying program.
"About half" of the 19 Fed "participants" expect the economy will improve enough to warrant an end to QE3 later this year, the minutes said.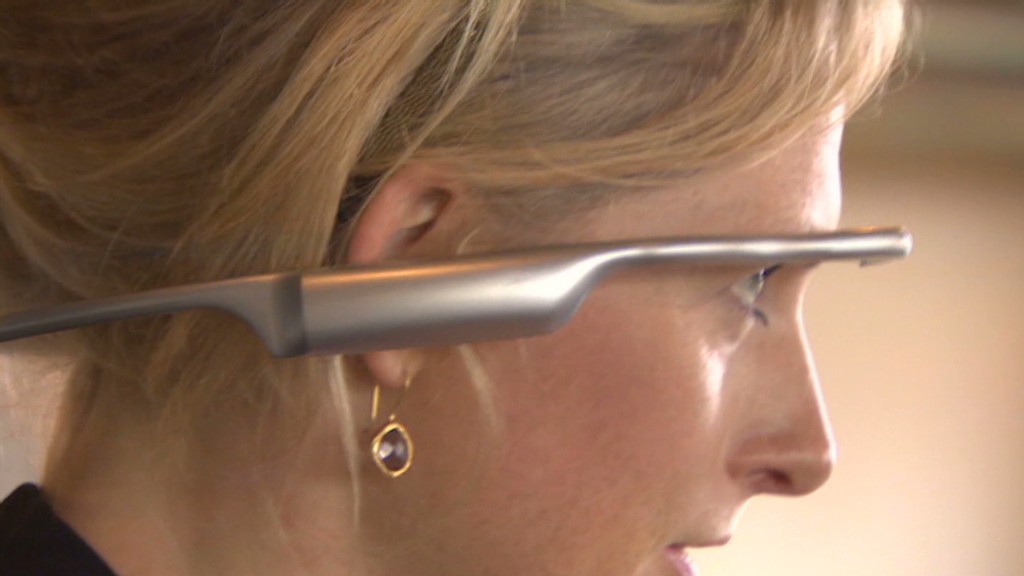 A powerful group, representing global central banks, wants that and more.
In its annual report issued last month, the Bank for International Settlements suggested that global central banks should stop relying on stimulus to grow their economies and instead encourage authorities to speed up reforms.
"We are past the height of the crisis, and the goal of policy has changed -- to return still-sluggish economies to strong and sustainable growth," said the BIS, a consortium of central banks like the Fed and the European Central Bank.
But some central bankers aren't ready to pull the plug. The European Central Bank and Bank of England said last week they intend to keep the cheap money flowing.
Related story: BIS tells global central banks to reduce stimulus
Japan is something of a special case. Kuroda's ambitious monetary policy is just one leg of the government's so-called Abenomics strategy -- a program that includes a mix of aggressive monetary action, structural economic reforms and government spending.
Markets have responded to the stimulus measures, with the yen falling dramatically against the dollar, and the Nikkei briefly rising to a five-year high while breaking the 15,000 point barrier.
Related story: 7 big winners in Nikkei surge
Analysts at Capital Economics noted the BoJ has some room to run, especially since its efforts to keep long-term interest rates low have been successful.
"Given the pressures now buffeting other major central banks, the likelihood that the Bank of Japan will signal a policy of 'steady as she goes' should be seen as a sign of strength rather than weakness," the economists wrote.