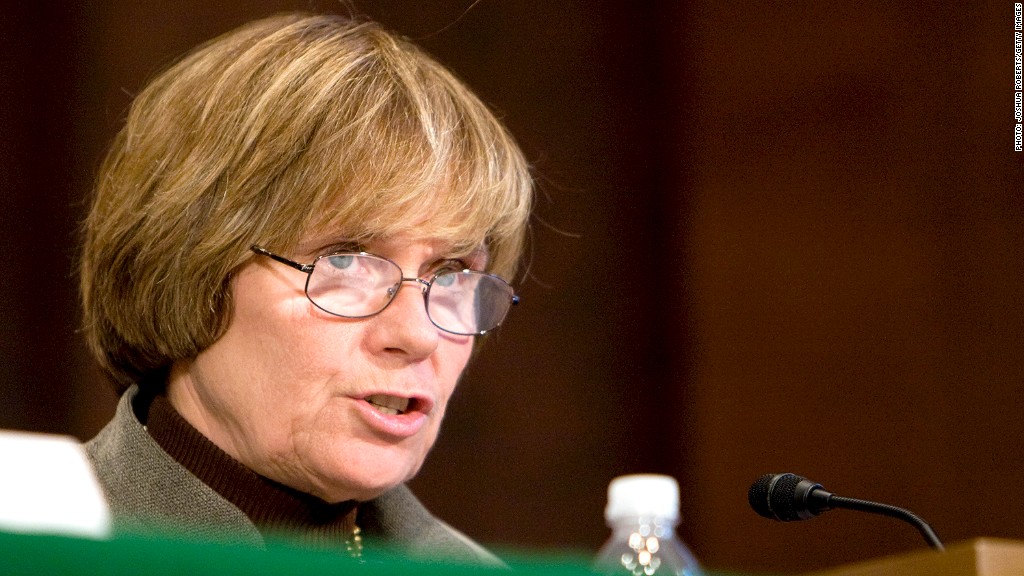 Federal Reserve Board member Elizabeth Duke announced her resignation Thursday, concluding a five-year stint at the central bank during which it grappled with the financial crisis.
Duke was an executive at Wachovia and at several smaller banks prior to her appointment to the Fed's seven-member Board of Governors. She took office in 2008 as an appointee of President Bush and will step down on August 31.
She has played a key role in the implementation of the Dodd-Frank financial reform law, focusing in particular on consumer and community banking issues.
Duke "brought fresh ideas grounded in her deep knowledge of the banking industry and the real-world dynamic between borrowers and lenders," Fed chair Ben Bernanke said in a statement.
Duke, 60, was seen as a moderately dovish policy maker, supportive of Bernanke and the bank's bond-buying program. The seven members of the Fed's Board of Governors determine monetary policy along with the president of the New York Fed and four other regional Fed presidents who serve in rotation on the central bank's Open Market Committee.
Related: "About half" of Fed officials expect QE3 to end this year
The Board of Governors supervises the Fed's regional branches and has sole authority over any changes in reserve requirements for banks.
Duke said in her resignation letter to President Obama that her five years on the board "brought some of the most challenging conditions ever encountered by the Federal Reserve."
"I am especially gratified to have brought my own practical banking experience and community banking perspective to the massive overhaul of financial system regulation" required by the Dodd- Frank law, she wrote. She praised Bernanke's "courage and extraordinary intellect," saying his "considerable personal strengths proved to be invaluable during very difficult economic times."
Bernanke's term as Fed chairman expires in January of next year, and President Obama has hinted that he will not reappoint the former Princeton University professor. Bernanke, for his part, has ducked questions on the issue, saying he remains focused on the Fed's current challenges.