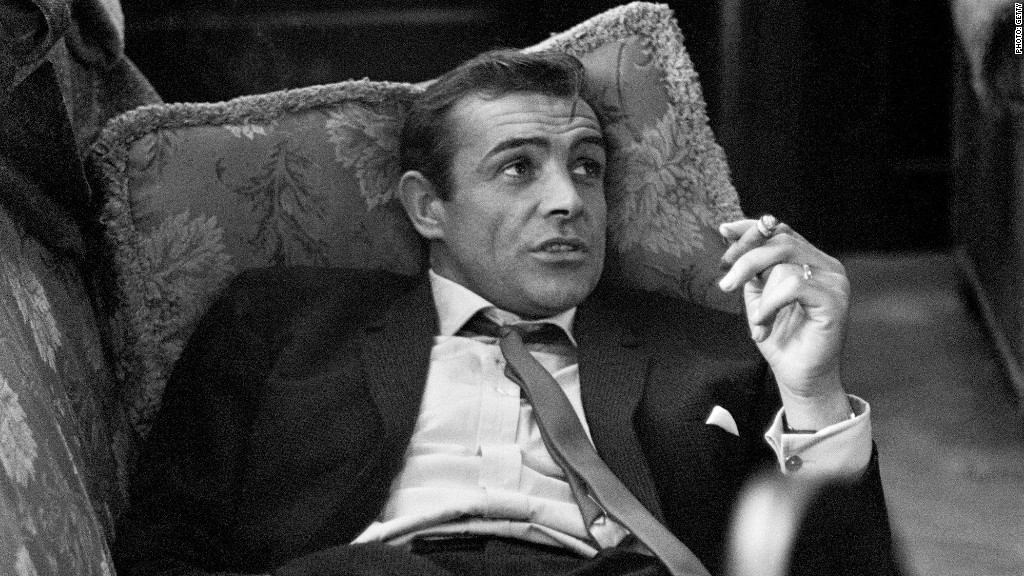 An Obamacare computer glitch could limit penalties for most smokers -- but at the same time raise insurance costs for younger tobacco users.
It's the latest delay in the implementation of the Affordable Care Act, which largely goes into effect in 2014.
According to Obamacare rules, insurers that offer plans on the new exchanges are prohibited from denying insurance to those with a preexisting condition. But they are allowed to charge more based on age and tobacco use.
For example, they can charge an old person up to three times more than a young person. They can charge a smoker a surcharge of up to 50%.
Related: For some, the Obamacare employer mandate delay came too late
Here's how it's supposed to work, according to estimates by Kaiser Family Foundation's online calculator: A middle-income 60-year-old would pay $8,000 a year for a mid-range, silver-rated health insurance plan. If she were a longtime smoker, she would pay up to $4,000 extra.
A 26-year-old with the same income might pay $3,000. If he smoked, he'd pay perhaps $300 more.
The government now acknowledges a mistake made its way into the federal computer code used for the new health insurance exchanges.
Until at least 2015, the software won't accept any plans that charge one person more than three times what another person is charged.
So an insurer could charge $8,000 for the 60-year-old and $3,000 for the 26-year-old. But throw in the penalty for smoking and the plans would be rejected: $12,000 is more than three times $3,300.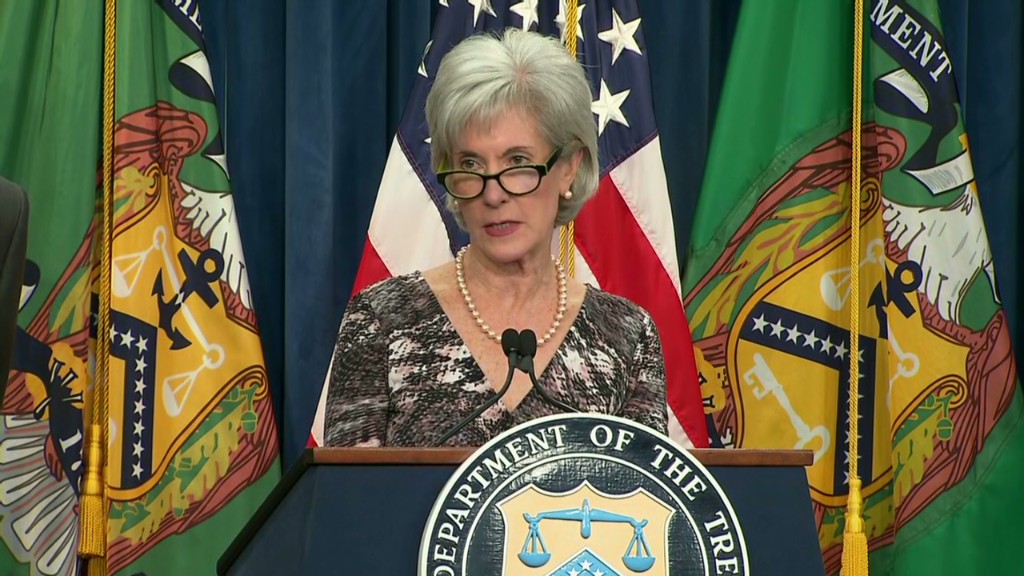 How will insurers respond? They are likely to charge older smokers and younger smokers the same penalty, according to Robert Zirkelbach, a spokesman with America's Health Insurance Plans, the industry trade group. That means either older smokers will get a temporary break, or younger smokers will pay more than they would have.
CNNMoney reached out to Aetna (AET), United Health Care (UNH) and Wellpoint (WLP) but did not receive responses.
Zirkelbach said the glitch limits insurers' ability to properly allocate risk, even though longtime smokers pose greater health costs.
"There is still a lot of work to be done. It's not surprising there are glitches when you're making changes of this magnitude," he said.
Related: The overblown Obamacare myth about small business
The Health and Human Services Department, which is rolling out Obamacare, said the glitch will be fixed by 2015 and won't affect other aspects of health care reform.
"This is a temporary circumstance that in no way impacts our ability to open the marketplaces on October 1, when millions of Americans will be able to purchase quality, affordable insurance for the first time," said a department spokeswoman.
However, there worries about ongoing delays. The Government Accountability Office last month discovered Obamacare exchanges are behind schedule. The glitch follows the delay of the employer mandate last week and the previous postponement of employee choice options in the upcoming small business exchanges.