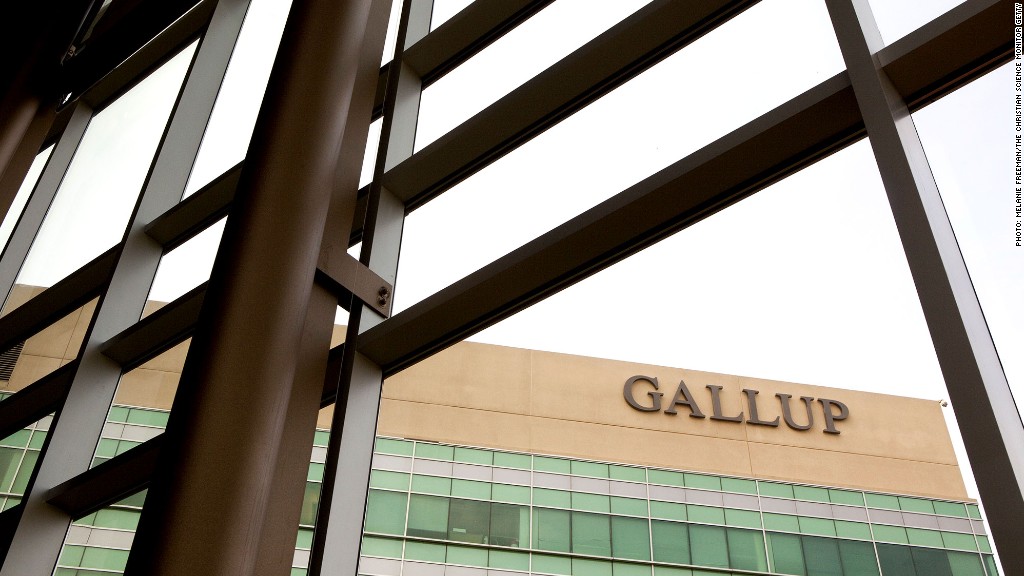 A former Gallup Organization executive is getting $1.9 million for revealing misdeeds by the polling firm related to federal contracts it received.
The Justice Department announced Monday that Gallup has agreed to pay a $10.5 million fine related to its conduct involving several of its federal government contracts and subcontracts. Michael Lindley, Gallup's former director of client services, will receive $1.9 million of that under the federal whistleblower law. Lindley also reached a confidential settlement on his own lawsuit charging that he was wrongfully terminated by Gallup, according to Janet Goldstein, one of his attorneys.
Goldstein said Lindley is very happy with the settlement. She said he has not been able to find work since he was dismissed by Gallup in 2009, and that he returned to school to get a degree in fine arts from American University.
Lindley brought the whistleblower suit himself and the Justice Department joined it last year. The suit charged that Gallup knowingly overstated its estimated labor hours in proposals to the U.S. Mint and State Department for contracts it was awarded without competing bids.
"I'm sure there are other people out there who are in the same position as I was four years ago," Lindley said in a statement Monday, "people who want to come forward and do the right thing but who are afraid to risk their careers and reputations. Whistleblowers should know that they are not alone. Today's settlement proves that the process can work."
Related: $125 million paid to IRS whistleblowers
The suit also says Gallup improperly engaged in employment negotiations with a then Federal Emergency Management Agency (FEMA) official, Timothy Cannon, in order to obtain a FEMA subcontract at an inflated price and additional FEMA funding after the subcontract had been awarded. Cannon has separately agreed to pay a $40,000 fine and to plead guilty to misconduct in return for receiving probation.
As part of the settlement, Gallup did not admit to any wrongdoing.
"By ending this civil action with no admission of wrongdoing, Gallup can avoid further distraction and focus on serving its customers," the company said its statement. It did not respond to a question as to whether Cannon is still with the company.