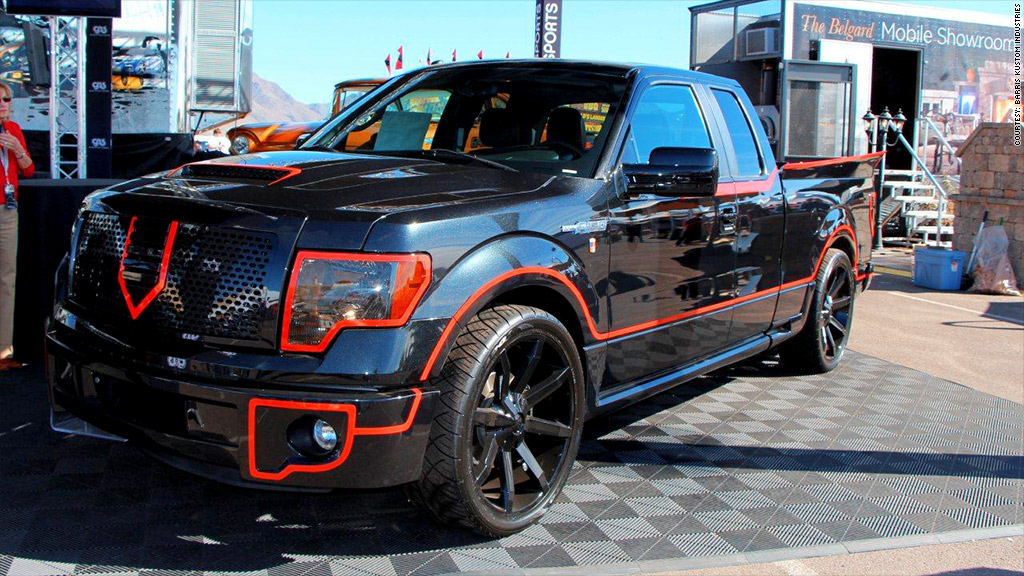 If the Bat Cave ever needed remodeling, the Caped Crusader would have a tough time fitting plywood and plaster into the Batmobile. Instead, he might want to use this customized Ford pickup. Called the Crime Fighter, it will be shown at this week's Comic-Con convention in San Diego.
The most surprising thing about the Crime Fighter, which looks pretty much like a Ford (F) F-150 in a Batmobile costume, is that you can actually buy one for yourself. Galpin Auto Sports of Los Angeles will build one for anyone who's willing to pay an additional $30,000, over the cost of an F-150. New F-150s range in price from about $25,000 to over $50,000 plus options.
Order now and you can probably have it in time for Halloween, but if you need something like this right away, the original (pictured above,) is also for sale. It's a 2012 F-150 XLT Supercab two-wheel-drive truck with a 5.0-liter V8 engine. The truck, as shown, costs about $60,000.
Related: Best cars for billiionaries
Unfortunately for any aspiring caped crusaders, none of the Crime Fighter trucks will squirt oil or shoot nails and if you want to get a call on the Bat Phone, your trusty cell phone will have to do.
Jared Barris designed the truck in collaboration with his grandfather, the legendary car customizer George Barris. The elder Barris created the Batmobile used in the 1960s TV series. That car sold at a Scottsdale, Ariz. auction for $4.6 million earlier this year.
Related: The most stolen vehicles in America
The original Batmobile was also based on a Ford product, in that case, the 1955 Lincoln Futura concept car. Given a tight deadline, the elder Barris decided that modifying an existing car would be preferable to creating a car from scratch.
George Barris had, years ago, sketched out a plan for a Batmobile truck based on an earlier version of the F-150 pick-up.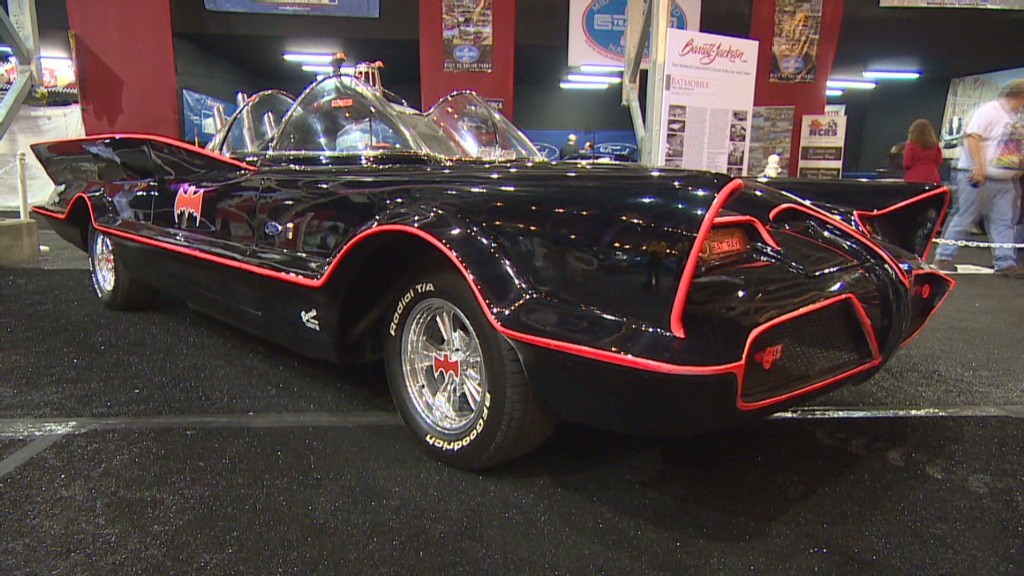 "When we were getting ready to sell the Batmobile, I thought it was the perfect time to pull that design out," said Jared.
It's called the Crime Fighter and not the Bat Truck or the Bat-150 because of copyright issues, Jared said. Also, he felt the Crime Fighter deserved to have its own unique identity, he said, despite the fact that it looks like a truck version of the Batmobile.
George Barris wanted to make sure that the Crime Fighter would be usable as a pickup and not just as a show piece, said Jared. To that end, the wings on the back are made from thick steel, not fiberglass, so they won't be easily damaged. That way, you can go ahead and pile in the plywood sheets and the nail gun and maybe some new poles to slide down without hurting the Bat... um, Crime Fighter truck.