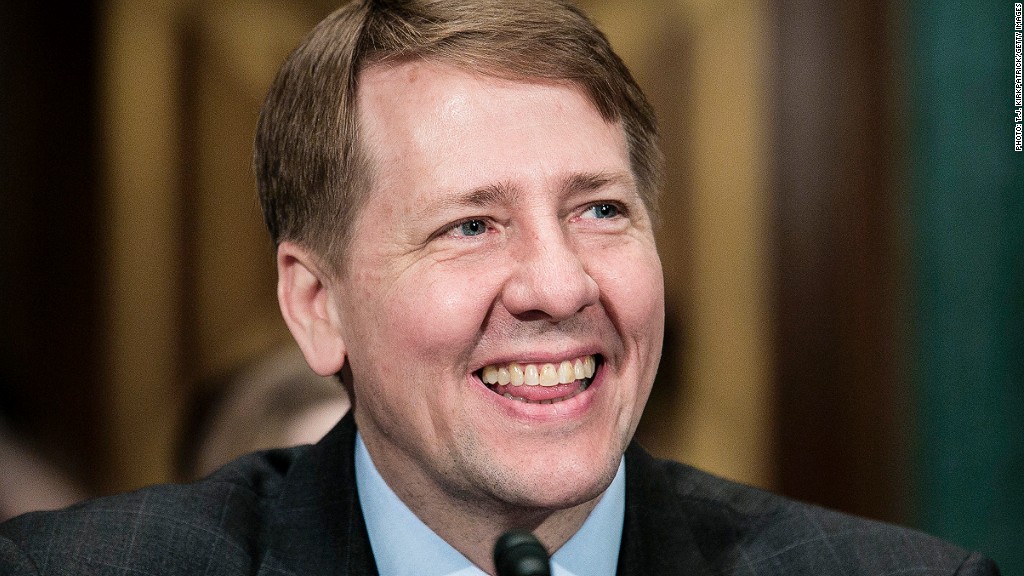 Five years after the Wall Street meltdown, the agency that protects consumers finally has a confirmed chief.
On Tuesday, the Senate voted 66-34 to confirm Richard Cordray as director of the Consumer Financial Protection Bureau.
The bureau was created after the financial crisis with a mandate to protect the public from abuses that helped lead to the Great Recession.
However, much of the financial industry has opposed the bureau's creation, and Republicans have used a filibuster for nearly two years to prevent Cordray from getting the confirmation. The bureau needs a director to regulate some financial industries.
Related: Senators avert 'nuclear option'
The vote is largely symbolic, as Cordray has been running the bureau, thanks to President Obama's controversial recess appointment to that job.
Tuesday's vote adds clarity to the bureau's future. Now, Cordray won't have to worry about job security until his five-year term ends in 2018, or until he decides to step down.
The move also safeguards the agency's powers to crack down on non-banking financial companies, like payday lenders and debt collectors.
Related: Debt collection horror stories
The vote came after lawmakers reached a tentative deal on filibusters, resulting with Republicans agreeing to move forward on Cordray's confirmation.
Cordray's recess appointment in January 2012 had irked Republicans, who had spent much of late 2011 trying to block the president.
Republicans had been demanding Obama to agree on structural changes to the consumer bureau which would have weakened the bureau's powers.
-- CNN's Dana Bash and Ted Barrett contributed to this report.