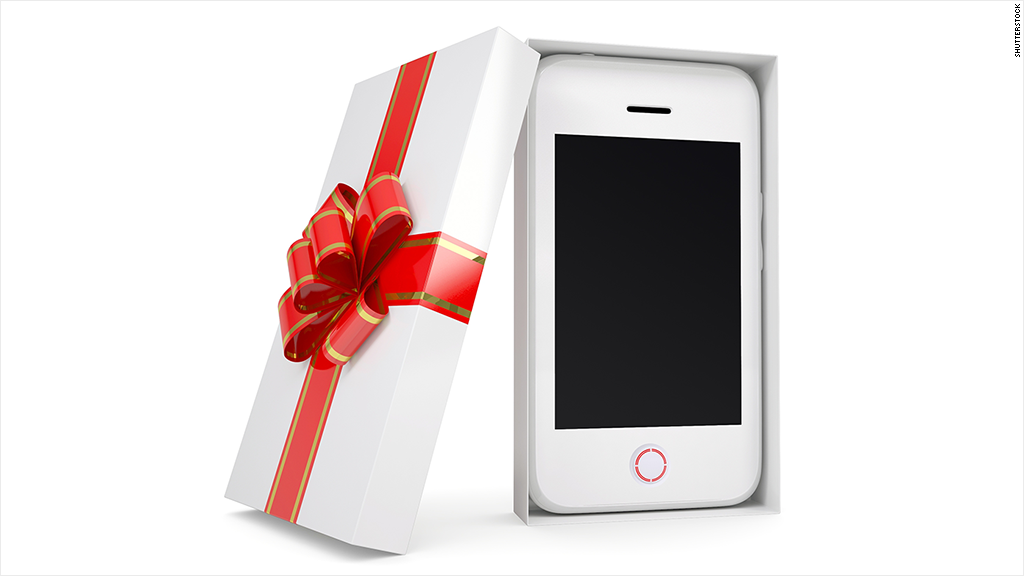 If you're the kind of person who feels embarrassed carrying around last year's Samsung Galaxy S3 or -- God forbid -- an iPhone 4S from 2011, two wireless carriers have got your back.
AT&T (T) and T-Mobile (TMUS)both recently announced plans that will allow users to upgrade their smartphones more frequently. Both companies will make those customers pay a premium for the privilege. But in the long run, frequent upgraders will save money with the new plans compared to the carriers' standard payment options.
On Tuesday, AT&T unveiled "Next," a new smartphone plan that will allow customers to choose any smartphone the carrier offers, finance the full cost of the phone over 20 months (without a two-year contract) or choose to trade that phone at no added cost after 12 payments.
So, if you wanted a 16 GB iPhone 5, you'd have to pay $32.50 a month for the phone on top of whatever your wireless service plan costs each month. After a year, you could trade in your iPhone for a newer model, or you could continue to pay off the full cost of the phone for eight more months. For an extra $7 a month, customers can add insurance, which covers against damage when it's time to trade that phone in.
Unlike AT&T's standard plans that require customers to pay $200 up front for a top-of-the-line smartphone, AT&T Next doesn't make customers to put any money down. Next would save an AT&T customer who wanted a new iPhone every year $106 over the course of two years.
David Christopher, AT&T's marketing chief, told CNNMoney that the company was excited about the new pricing option, but he was unsure whether it would prove to be more popular with customers than the traditional subsidy model.
Related story: AT&T isn't nearly as bad as you think
T-Mobile's "Jump" plan works a little differently. With Jump, customers can trade in their phones every six months. But each time a Jump customer upgrades, T-Mobile charges a down payment of varying cost -- typically, the more expensive the phone, the higher the down payment. Jump also requires customers to pay a $10 monthly fee to enroll in the program, which includes damage and theft protection.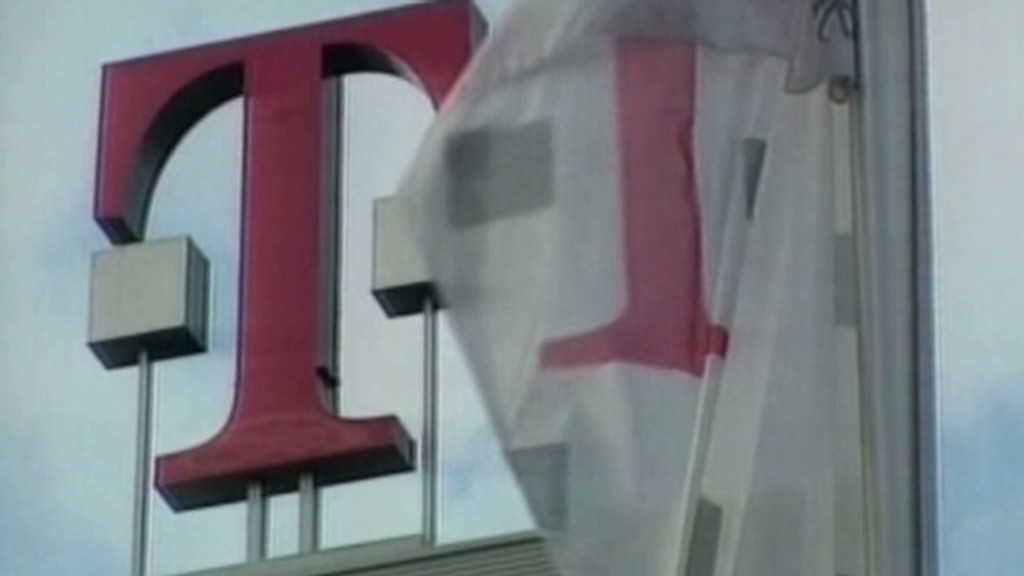 If you wanted a 16 GB iPhone 5, you'd have to pay a $145 down payment, at least $21 per month to finance the phone and a $10 per month Jump fee on top of the cost of their wireless service. Six months later, you could trade in the iPhone for a new one, or you could keep paying off the full cost of the phone. (T-Mobile allows customers to finance their phones for up to 24 months, but they have the option of paying off the full cost of their phones sooner).
Jump would save a T-Mobile customer who wanted upgraded to a new iPhone every year $264 over a two-year span.
Related story: The hidden 17% tax: Your cell phone bill
Comparing the Next and Jump plans side-by-side over a 24 month span with the 16 GB iPhone 5 as a test case, AT&T's pricing model turned out to be cheaper by $256 than T-Mobile's, assuming the customer upgrades to the next iPhone after the first year. AT&T's plan is still $88 cheaper over two years if the AT&T customer bought the optional insurance package.
And generally speaking, the more expensive the phone gets, the better value AT&T provides. But in a few cases, such as purchasing the excellent HTC One, the difference between the AT&T and T-Mobile plans is almost negligible, due to a lower down payment cost.
Those numbers do not take into account the monthly wireless plans that go with the hardware. With the more basic monthly plans, T-Mobile tends to offer a better value, which could save users money in the long run.
AT&T Next and T-Mobile Jump are definitely geared more towards tech savvy crowds who must have the yearly -- or biannual -- update of their favorite phone. For those who are okay with hanging onto a phone for 18 to 24 months, these plans aren't for you.
Jump and Next are about flexibility above all else. Any value propositions will ultimately lie in the eye of the beholder.