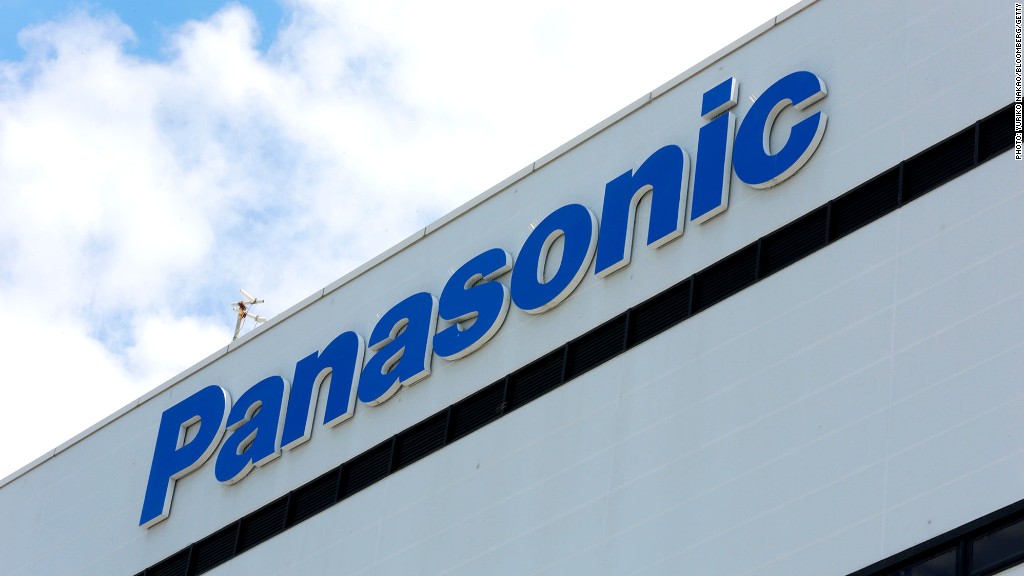 Japanese electronics maker Panasonic has agreed to plead guilty to felony charges for its role in an auto parts price-fixing conspiracy involving at least 11 companies, the Justice Department announced Thursday.
Panasonic (PCRFF) will pay a $45.8 million criminal fine for conspiring to fix the prices of switches, steering angle sensors and other components produced for Toyota (TM), Honda (HMC), Mazda and Nissan for vehicles sold in the United States and elsewhere.
Including Panasonic, there are now 11 companies and 15 executives who have pleaded guilty or agreed to plead guilty as part of the auto-parts investigation, which has netted more than $874 million in criminal fines. The price-fixing began at least as early as 1998 and stretched to at least 2010, the Justice Department said.
Related: China says GlaxoSmithKline ran huge bribery web
The DOJ also announced guilty pleas Thursday from Panasonic subsidiary Sanyo and South Korea-based LG Chem for their involvement in a price-fixing conspiracy related to battery cells.
Sanyo will pay a $10.7 million fine, while LG Chem will pay $1.06 million. The companies participated in a conspiracy to fix prices of lithium-ion battery cells used in notebook computers between 2007 and 2008, according to the charging documents.
The guilty pleas "are the first in the department's ongoing investigation into anticompetitive conduct in the cylindrical lithium ion battery cell industry," the DOJ said.
Panasonic said following the DOJ announcement that it "takes the matter very seriously and has taken steps to strengthen its compliance programs."
"Specifically, the company will step up awareness of its compliance policy internally, launch intensive education for managers on compliance issues and carry out audits specifically designed to uncover such activity," Panasonic said.
LG Chem did not immediately respond to a request for comment.
"The conduct of Panasonic, SANYO, and LG Chem resulted in inflated production costs for notebook computers and cars purchased by U.S. consumers," the FBI's Joseph Campbell said in a statement. "These investigations illustrate our efforts to ensure market fairness for U.S. businesses by bringing corporations to justice when their commercial activity violates antitrust laws."