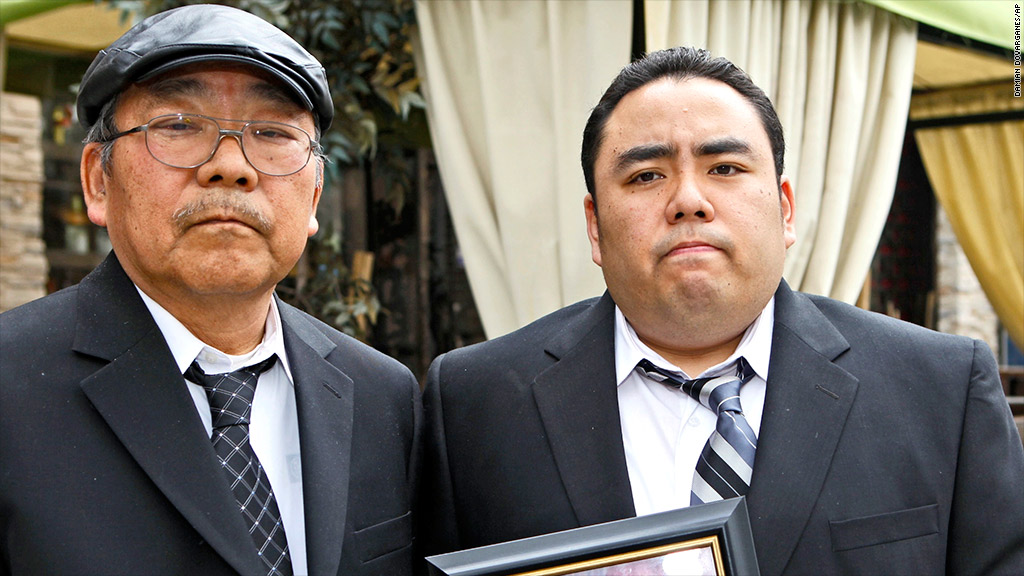 Toyota is preparing for a closely watched legal battle that could help determine damages owed to car owners and their families across the country.
Jury selection began Monday for a case in which the family of a deceased California woman claims the 2009 crash that killed her resulted from her Toyota Camry's sudden and uncontrollable acceleration.
In a complaint filed in California Superior Court, the family of driver Noriko Uno says that as she was driving her car in Upland, Ca., it unexpectedly accelerated to more than 100 miles per hour despite her depressing the brake pedal, and eventually struck a telephone pole.
The Uno family's lawsuit is just one of dozens filed against Toyota (TM) in state and federal courts seeking damages over the alleged unintended acceleration of its vehicles. The trial, expected to take about two months, will provide an early test of the strength of claims against the Japanese manufacturer.
Toyota says there was "no defect in Mrs. Uno's vehicle," and that it was "equipped with a state-of-the-art braking system." The firm says claims about its vehicles' unintended acceleration are "wholly unsubstantiated."
"We believe the allegations being made against the company ... to be without merit, and we look forward to the opportunity to contest each of them vigorously," Toyota says on its website.
The controversy has already proved costly for Toyota. The company announced in December it would take a charge of more than $1 billion to settle claims from drivers who say their vehicles lost value as a result of the alleged acceleration problems.
Toyota said at the time that it settled simply to bring an end to the litigation, and denied all wrongdoing.
Toyota was forced to recall over eight million vehicles in 2009 and 2010 due to gas-pedal-related issues.
Of that total, 5.8 million were flagged over the potential for their accelerator pedals to become stuck in floor mats. Some 4.5 million were recalled because of the potential for their gas pedals, after wear, to become sticky.
More than two million vehicles were subject to both recalls.
Uno's 2006 Camry was not subject to these recalls, though her family's suit claims her model was also defective, and that Toyota failed to include a brake override system to guard against sudden and unexpected acceleration.
CNN's Maribel Aber and Polina Fishof contributed reporting.