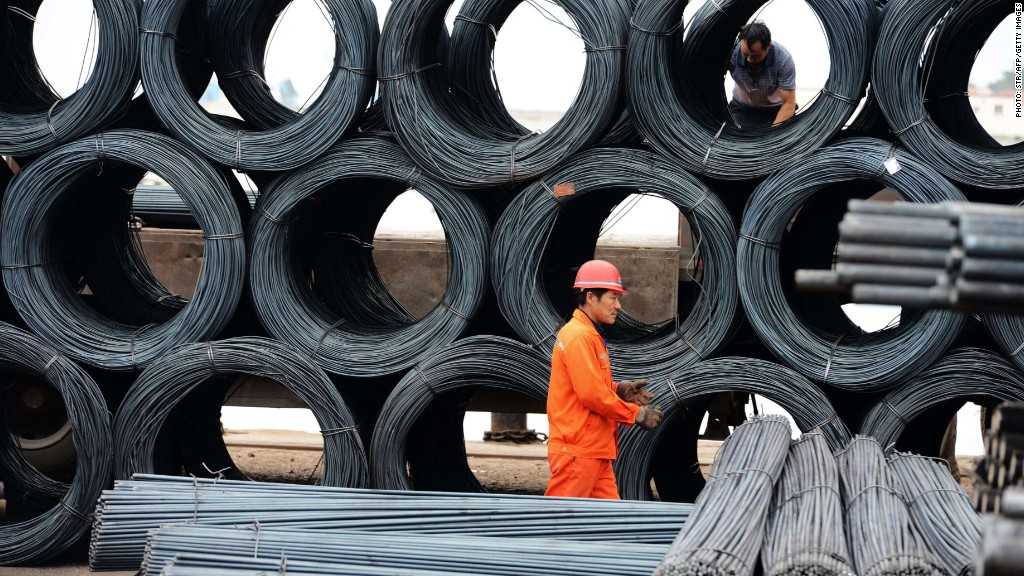 China's factories are having a very rough couple of months, raising the prospect of even slower growth in the world's second-biggest economy.
HSBC said Wednesday that its "flash" index of manufacturing purchasing managers' sentiment fell to a eleven-month low of 47.7 in July, as new export orders slowed and output fell.
Slower growth in China's vast manufacturing sector, seen as an economic bellwether, could raise pressure on the country's policymakers to step in with stimulus measures.
"The lower reading of the July HSBC Flash China Manufacturing PMI suggests a continuous slowdown in manufacturing sectors thanks to weaker new orders and faster destocking," said HSBC chief China economist Hongbin Qu.
The factory slowdown is a major headache for policymakers in Beijing.
Earlier this month, the government reported that GDP slowed to 7.5% in the second quarter. Expansion at that pace would make most countries green with envy, but was among the slowest rates China has reported in the past two decades.
Related story: Economic slowdown tests China's leaders
China has more typically averaged growth of around 10% a year, a level of production that has propelled it up the list of biggest economies, generated wealth for its growing middle class and boosted global trade.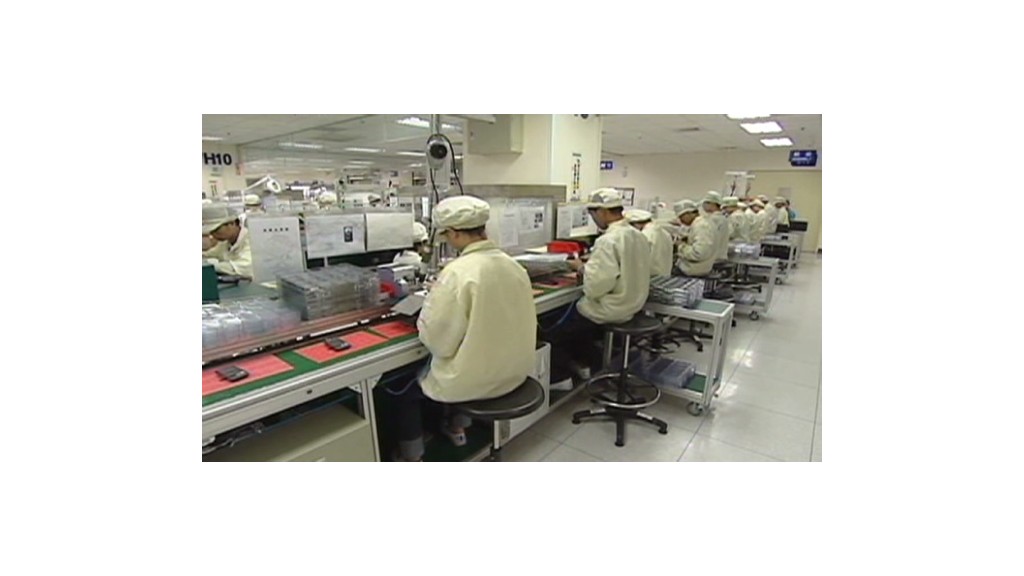 But many economists now say that China's economy relies too heavily on investment, a trend that has distorted the country's housing market and placed great emphasis on exports over consumption.
President Xi Jinping and Premier Li Keqiang are by all accounts determined to proceed with reforms, even if it means tolerating slower growth for now.
The key question of the moment is just how much the economy can slow before the government intervenes in a bid to support growth.
Related story: IMF cuts world economic growth forecast
Qu, the HSBC economist, said that the latest manufacturing data indicates that the labor market is coming under pressure -- something Beijing might not be willing to tolerate for long.
"As Beijing has recently stressed, to secure the minimum level of growth required to ensure stable employment, the flash PMI reinforces the need to introduce additional fine-tuning measures to stabilize growth," Qu said.