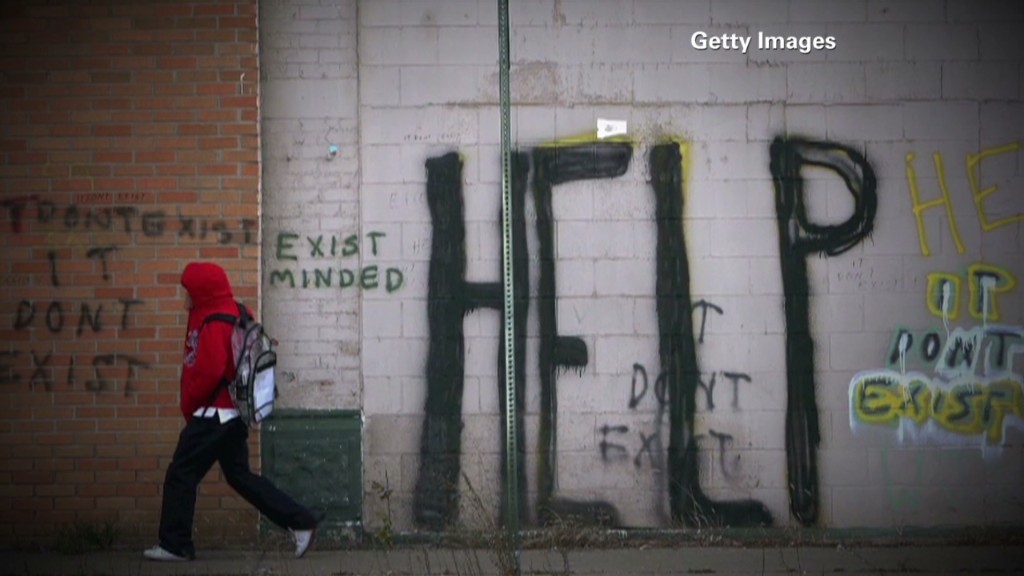 A Michigan judge's attempt to halt Detroit's bankruptcy proceeding was blocked Tuesday by a higher court.
At issue: Does the Michigan constitution bar the federal bankruptcy from going forward? Do the state courts have any power to stop a federal bankruptcy case?
Tuesday's ruling by the Michigan Court of Appeals stays an order by Ingham County Circuit Judge Rosemarie Aquilina issued last Friday.
Aquilina had ruled that the bankruptcy violates a provision of the Michigan constitution that prohibits the cutting of pension and retirement benefits.
The bankruptcy would reduce the pension payments due to about 10,000 city employees and nearly 20,000 retirees. The suit had been brought by retirees and their pension funds.
The court fight over whether the bankruptcy will proceed is not over. The Court of Appeals said Tuesday that it would "grant immediate consideration" of the case.
Related: Just how generous are Detroit's pensions?
Detroit became the largest municipal bankruptcy filing in the nation's history last week after a filing by state-appointed emergency manager Kevyn Orr.
Orr and Snyder said the city can not afford its $11.5 billion in liabilities associated with pension benefits, retiree health care and unsecured debt held by investors. Orr will ask the bankruptcy court to slash what the city owes retirees and debt holders to $2 billion -- a move that would mean deep cuts in retirement benefits.