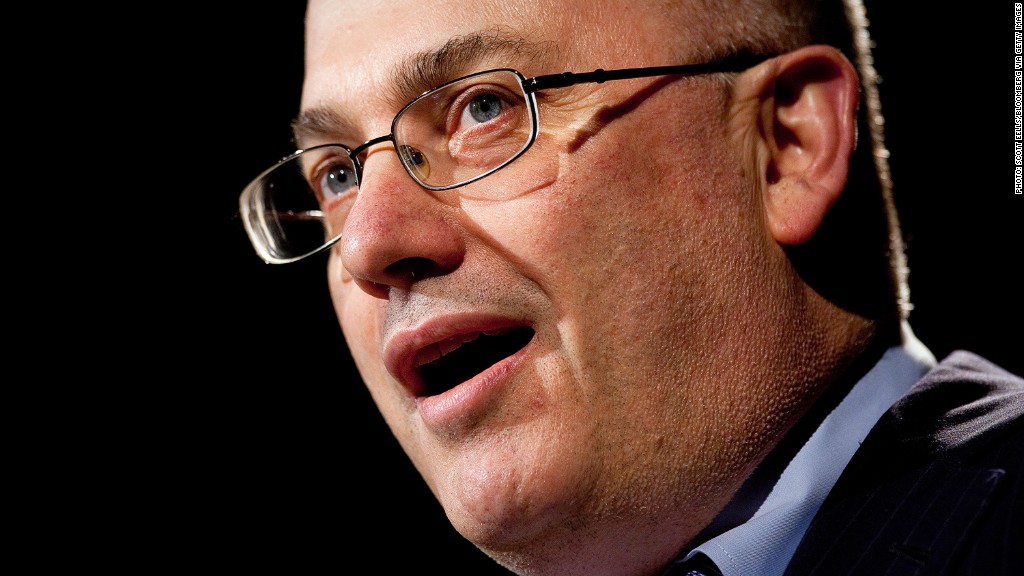 Federal prosecutors are close to filing criminal charges against hedge fund SAC Capital Advisors, though the fund's billionaire founder, Steven Cohen, is not expected to be personally charged, according to numerous published reports Wednesday.
Nine former or current SAC employees have already been charged with insider trading, and the firm has already paid a record $614 million civil penalty to the SEC. Most of the those who were charged have pleaded guilty.
The New York Time's report on the pending case against the firm says charges will likely include criminal conspiracy, rather than insider trading. That's because the statute of limitations for some of the alleged insider trading has run out, meaning those charges can no longer be made.
Even if Cohen avoids criminal charges, his personal legal problems are not over. He was hit with civil charges by the Securities and Exchange Commission last Friday. Regulators have accused him of failing to supervise employees who engaged in insider trading.
The regulatory agency cannot levy criminal penalties. But it is seeking to ban Cohen from overseeing investor funds. He could also be hit with fines and be barred from working in the financial services industry.
SAC was unavailable for immediate comment.
Related: Wall Street sheriff: No one too big to indict
It is rare that a firm itself faces criminal charges, and such an action in the financial services industry can cause severe problems for the firm even if the company winds up not being prosecuted.
Eleven years ago, accounting firm Arthur Andersen was hit by obstruction of justice charges because its employees destroyed records of its client Enron.
While its criminal conviction was eventually overturned by the Supreme Court, the firm, once one of the world's largest, became a mere shell of its former self due to the loss of clients that occurred during the criminal proceedings.
Investors have already been fleeing SAC. They pulled nearly $1.7 billion out during the first quarter. According to reports, as much as $5 billion has now been withdrawn. Blackstone Group (BX) and Morgan Stanley (MS) are among those said to be pulling out.
Last month SAC executives reportedly assured employees that the firm would continue to accept funds from outside investors to combat rumors it would stop managing outside funds.
Cohen remains the largest investor in SAC, with roughly $9 billion of his own money invested in the fund.
-- CNNMoney's Maureen Farrell and James O'Toole contributed