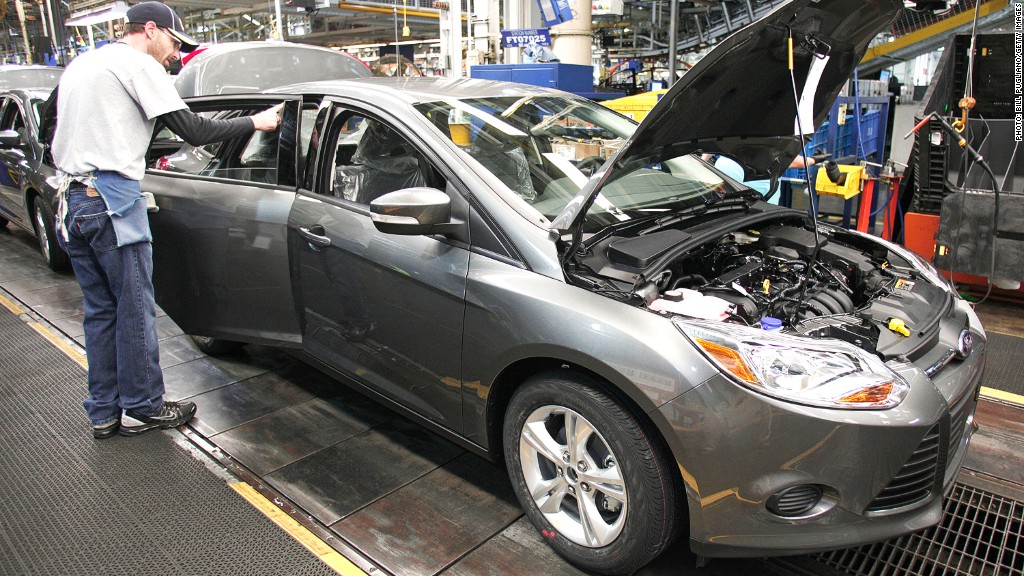 Ford Motor on Wednesday reported a large jump in quarterly profit, lifted by strong sales in its home market and a narrowing of losses in Europe.
The company, the No. 2 automaker in terms of U.S. sales, earned $1.8 billion excluding special charges, up 52% from year earlier. Revenue rose 14% to $38.1 billion as the number of vehicles sold worldwide rose 16%. The earnings and sales both beat analysts' forecasts.
The special charges were related to severance for job cuts in Europe as changes in its pension plans for U.S. white-collar workers. Even including those charges, net income rose 19%.
Shares of Ford (F) were higher in early trading.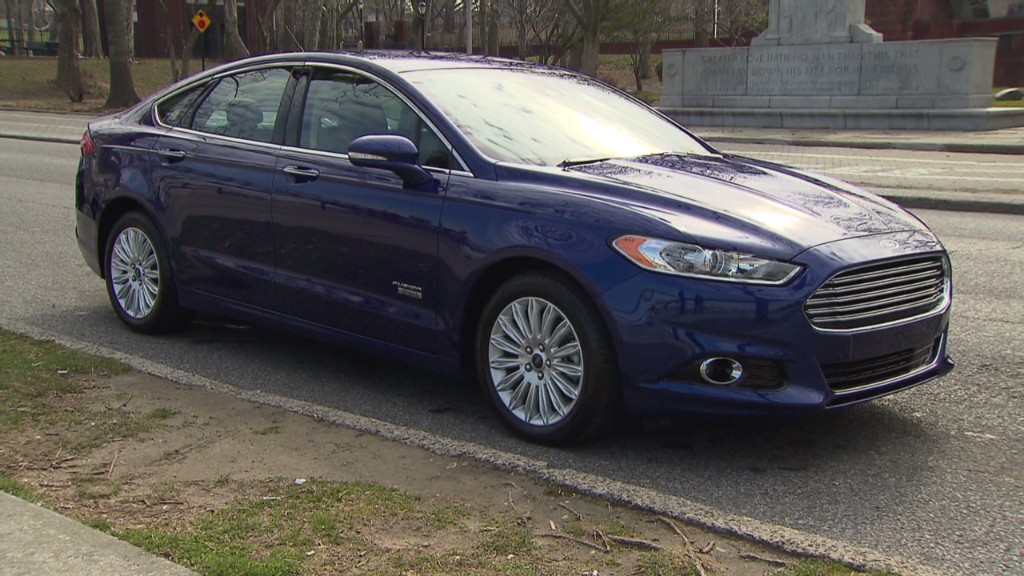 The company said its North America unit set second-quarter and first-half records for pretax profit. Industry-wide, U.S. car sales have been strong due to an improving labor market, a rebound in home building and pent-up demand for cars from buyers. On Tuesday, Ford announced it has increased its plans to hire white-collar workers, primarily engineers, by 800 workers this year to help it meet demand.
Ford also benefited from increased U.S. market share during the period, due partly from increased demand for pickup trucks, an area in which the company is particularly strong.
But almost as important as the progress at home were the results from overseas. Its Asia-Pacific-Africa region posted its best quarter ever. Ford has been forced to play catch-up with rivals General Motors (GM), Toyota Motor (TM) and Volkswagen in China, which is now the world's largest market for cars.
Ford trimmed its losses in Europe by 14% from a year earlier and 25% from the first quarter. It also reported improved sales despite the fact that industry-wide car sales in the region fell to a multi-decade low due to the recession.
The improvement in Europe led the company to trim its full-year regional loss estimate by $200 million, to $1.8 billion.