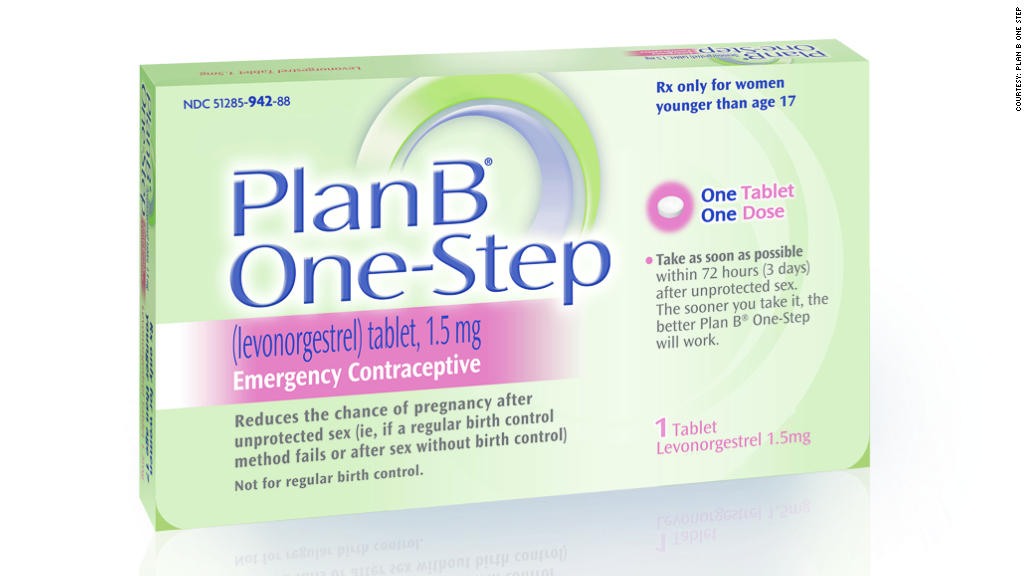 Plan B One-Step will be the only form of emergency contraception on drugstore shelves, available without any age restrictions for the next three years, the U.S. Food and Drug Administration said.
Teva Pharmaceuticals (TEVA), the drug's maker, will have a period of exclusivity until April 2016. Generic manufacturers of the pill will be able to sell their versions, but they will be subject to age restrictions, the FDA said.
That means girls under the age of 17 will require a prescription to buy generic versions, but can purchase Plan B One-Step over the counter without one.
The decision comes just months after US District Judge Edward Korman of New York ruled that women of any age should be able to buy emergency contraception over the counter without a prescription.
The FDA's exclusivity deal goes in the face of what Korman advised in a memorandum after the ruling last month. He urged the federal agency not to grant drug companies such exclusive agreements, because the cost of name-brand drugs are higher than generic ones.
Related: Drugstores in a pickle over 'conscience clause' on Plan B
Plan B One-Step costs about $50, while the generic versions cost $15 to $10 less.
"A three-year grant of marketing exclusivity will only burden poor women," he wrote.
Andrea Costello, senior staff attorney at the Partnership for Civil Justice, a public interest firm that represented plaintiffs in the case before Korman, said the FDA is placing an unjustified barrier on women's access to emergency contraception.
"The exclusivity for three years is going to drive up the cost and place the morning-after pill out of reach from a lot of women who need it and who need it quickly," she said.
The rationale behind the exclusive agreement is to encourage drug makers to devote time and money to clinical trials necessary to approve changes to a drug product, much like Teva had done with Plan B One-Step.