ARM Holdings, the high-tech company that designs chips for iPhones and iPads, continues to impress investors and outperform its peers.
The Cambridge, U.K., based company said its second-quarter sales surged 24% from a year ago, and its adjusted pre-tax profit spiked 30%. Shares in ARM jumped by 4% in pre-market trading on Wednesday.
ARM Holdings (ARMH) has been a stock market darling, with shares increasing more than 10-fold over the past five years. It has been boosted by strong demand for its chip designs, which are used in roughly 95% of cell phones and smartphones around the world. Apple (AAPL), Qualcomm (QCOM) and Samsung (SSNLF) are among the company's largest customers.
ARM's second-quarter results have silenced critics who worried that the company would soon face a slowdown in licensing its tech designs -- its main revenue driver.
"I think the key thing with ARM is that it has been doing well for a long time and it continues outperforming the industry," said London-based analyst Fatima Iu from Polar Capital. "Obviously that is a function of targeting the right areas."
Related: Intel profit tumbles 29% on PC sales slump
ARM's stellar financial report came a day after Apple announced that its iPhone sales grew by 20% last quarter.
It wasn't all sunshine and roses for ARM, which was hit by various charges over the quarter, including legal costs and a patent-related settlement. But ARM clearly outshined Intel (INTC), ARM's struggling competitor.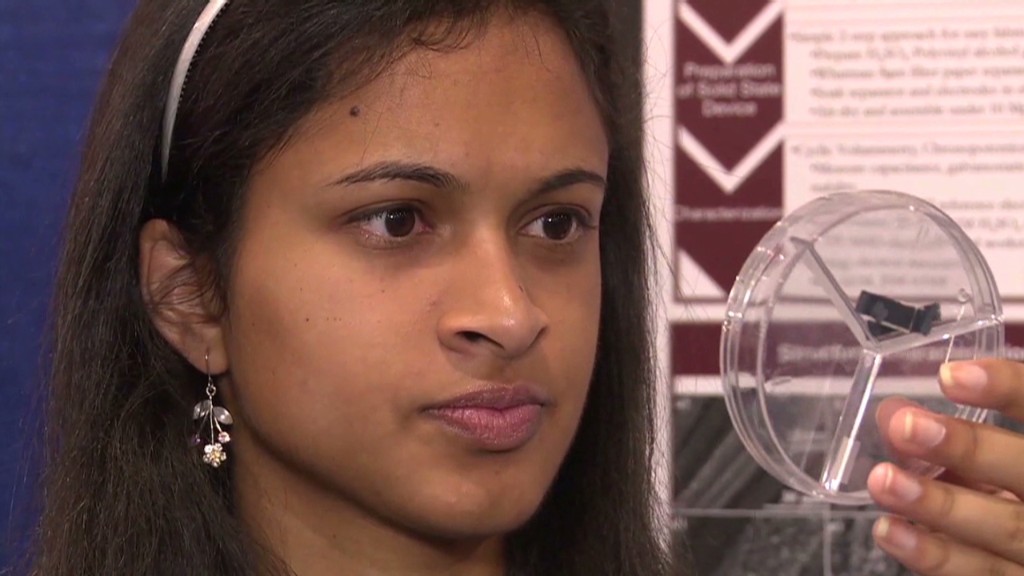 Earlier this month, Intel, the world's largest chipmaker, reported its fourth straight quarter of sales declines and its third quarter in a row in which profit fell year-over-year. Intel's business has struggled as PC sales remain very weak. Worldwide, shipments of PCs fell by 11% last quarter, according to Gartner.
To counteract the trend, Intel has desperately been trying to get into the mobile computing business. It made some limited headway recently, partnering with a handful of brands to put its chips in smartphones and tablets.
This has led ARM to roughly double its spending on marketing and research to ensure it stays ahead of Intel and other competitors in key markets.