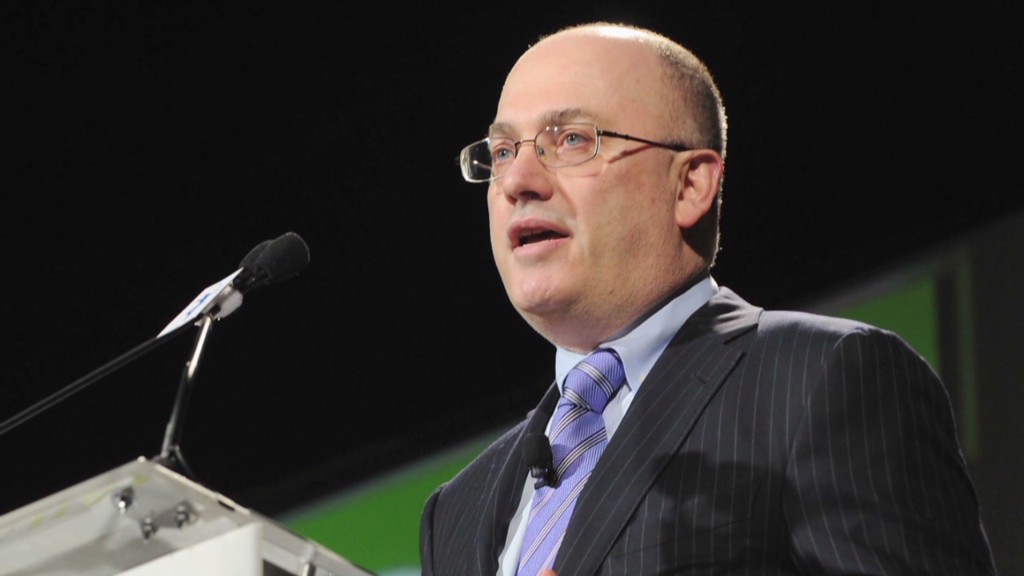 Hedge fund billionaire Steven A. Cohen can rule out jail time for now.
But the future of SAC Capital is less clear.
In an indictment of Cohen's hedge fund, federal prosecutors described a criminal insider trading network "that was substantial, pervasive and on a scale without precedent in the hedge fund industry."
But Cohen wasn't personally charged by the U.S. Attorney's Office.
The criminal indictment comes just one week after the SEC charged Cohen with failing to supervise employees who engaged in insider trading. The SEC is seeking to ban him from the securities industry.
Related: SAC Capital hit with criminal charges
In a statement issued Thursday afternoon, SAC said it "will continue to operate as we work through these matters."
What isn't clear is what would happen to SAC if the firm is found guilty.
SAC itself may be forced to close its doors to outside investors, but the majority of the fund's assets are Cohen's. The fund has already seen a broad exodus of investor money.
Several securities lawyers said that Cohen could continue to manage his own money, even if he is banned from the securities industry.
They also say he'd be permitted to retain a staff to help him. It's not clear how many of his roughly 1,000 employees would be needed. Additionally, they said banks could continue to legally do business with SAC but it's unclear whether firms would even want to
SAC Capital uses five investment banks to clear its trades: Morgan Stanley (MS), JPMorgan (JPM), Credit Suisse (CS), Barclays (BCS), and Goldman Sachs (GS ). All the banks declined to comment about whether they would continue to work with SAC.
Commissions from executing trades can be lucrative. But they must weigh the reputational risks and the possibility of lawsuits from investors or regulators, said Ron Geffner, a hedge fund lawyer with Sadis and Goldberg.
Related: 5 signs Cohen was trading on insider information
For Cohen, there's the question of whether the government will try to take away the majority of his fortune.
So far, the penalties have been relatively modest. SAC paid $614 million to the SEC in March. But the SEC is seeking unspecified further fines in its civil case against Cohen.
The U.S. Attorney for the Southern District of New York, Preet Bharara, also declined to specify the size of the profits they want SAC to forfeit. In the indictment, they said SAC's actions resulted in "hundreds of millions of dollars of illegal profits."
Dan Richman, a professor at Columbia Law School, said the U.S. Attorney's office has painted a "broad picture" of how SAC generated profits from illegal activity, which may in turn cause the government to seek big penalties. "They're seeking not just the profits of criminal activity, but the profits from those proceeds too," said Richman.
After the SEC forced SAC to pay up in March, Cohen spent $155 million on a Pablo Picasso painting.
For the most part, Cohen has tried to stay out of the limelight, but he has not been shy about spending his billions on art, real estate and philanthropy. In addition to his recent Picasso, his art collection includes works from Andy Warhol, Willem de Kooning, and Jeff Koons. He serves on the board of the Museum of Contemporary Art in Los Angeles.
During a press conference Thursday, Bharara declined to comment on future charges for Cohen, but Columbia Law School's Richman said that the U.S. Attorney's indictment cited several trades from 2010 and 2011. That document, he said, shows that the door could still be open for criminal charges against the hedge fund manager.
Cohen is scheduled to appear before an administrative judge at the SEC on August 26.
-- CNNMoney's James O'Toole and Chris Isidore contributed to this report.