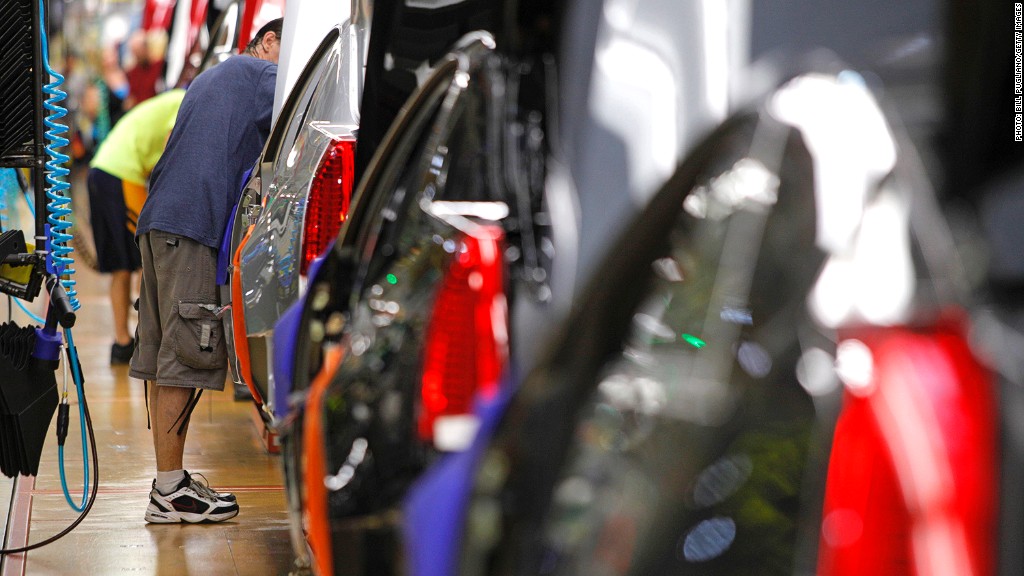 General Motors reported improved second-quarter earnings in its home market and cut its losses in Europe, but lower earnings in China resulted in a drop in its overall profit.
GM said Thursday it earned $1.2 billion, or 75 cents a share, in the quarter, down from $1.5 billion it earned a year earlier. But excluding special items, the drop in earnings was not as bad as forecast by analysts surveyed by Thomson Reuters, and shares of GM (GM) rose in premarket trading.
Revenue rose $1.1 billion to $38.2 billion, as the number of vehicles sold worldwide rose 4% to 2.5 million. Sales volume was flat in China, now the largest market for car sales, and down in Europe, but increased 7% in North America.
Related: J.D. Power ranks GM tops in quality for first time
Earnings in North America rose 4% to just under $2 billion on the improved sales, and the company also hired 6% more North American workers from a year earlier, primarily white collar jobs such as engineers. It also trimmed prior-year losses in Europe by 72%, taking losses down to $110 million. But earnings in the international unit that includes China and Asia tumbled 64% to $228 million.
The results were similar to those reported Wednesday by rival Ford Motor (F), which also beat forecasts and raised its earnings guidance on reduced losses in Europe and strong North American results.