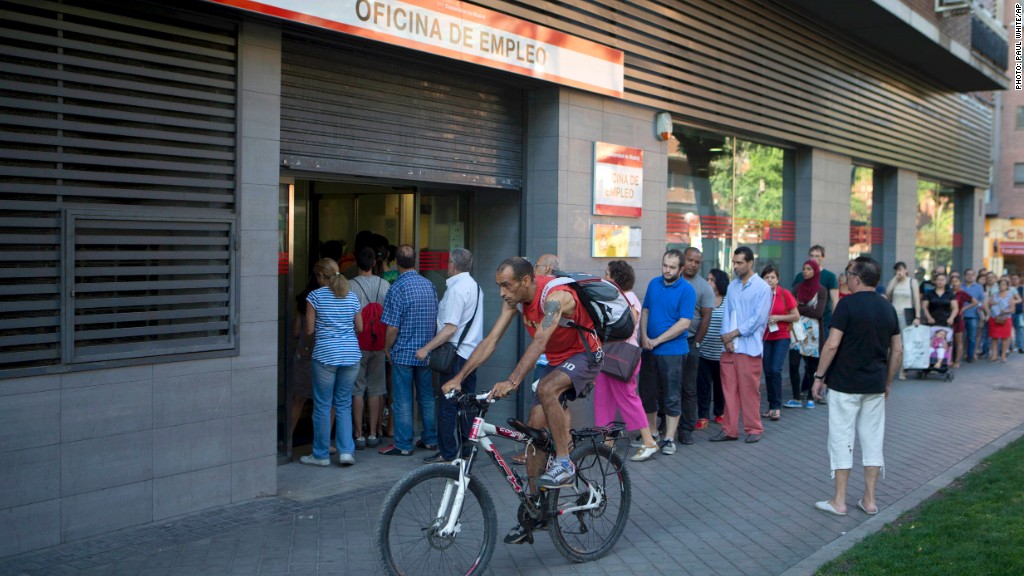 New data show Spain's unemployment level unexpectedly fell for the first time in two years, suggesting the country -- and the eurozone as a whole -- may be turning a corner.
The jobless rate in the second quarter still stood at an eye-catching 26.3%, with nearly 6 million Spaniards still out of work, according to a report from the National Statistics Institute.
But that's an improvement from the previous quarter, when unemployment stood at a stark 27.2%.
"The Spanish government has undertaken a bitter battle to stabilize growing unemployment, and it seems to be gaining ground," said Nancy Curtin, chief investment officer at Close Brothers Asset Management.
Related: U.K. economy picks up pace
Spain wasn't the only European country bearing good news.
Germany's closely watched Ifo business sentiment index rose for a third consecutive month, and the U.K. economy grew 0.6% in the second quarter, doubling the rate of growth from the first three months of the year.
"Firms remain cautiously optimistic with regard to their future business outlook. Conditions in the German economy remain fair," Germany's Ifo Institute said in a statement.
A day earlier, Markit's purchasing managers' index surprised economists with a jump to 50.4 in July. Any figure above 50 signals growth. It was also its strongest reading in 18 months.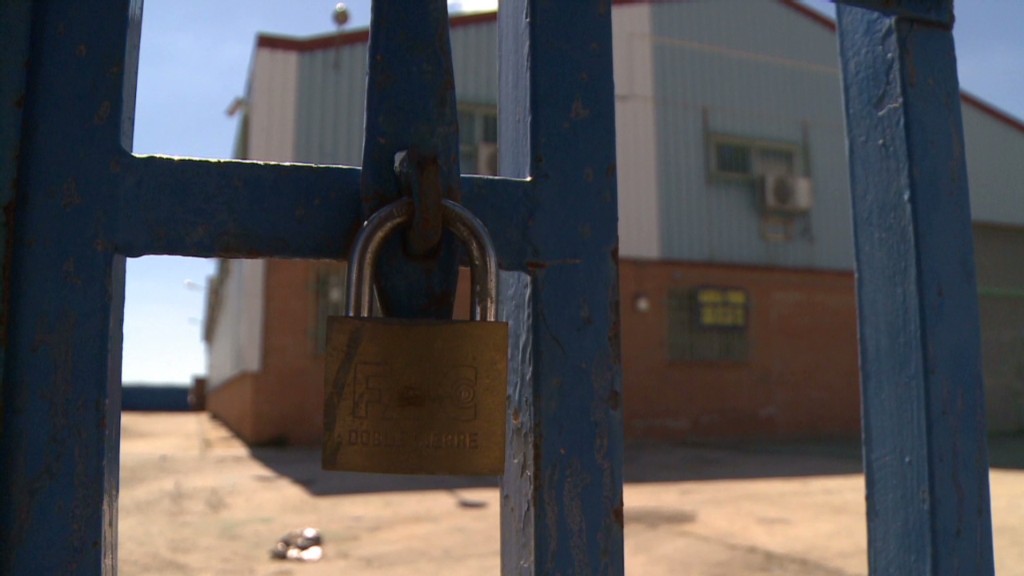 While the economic situation in Europe remains fragile, some experts were optimistic that the eurozone may finally be out of the danger zone.
"Contrary to widespread market perceptions, the eurozone recession ended when the snow melted last Easter," said Berenberg bank's chief economist, Holger Schmieding.
"After six quarters of decline, the eurozone returned to modest growth in Q2. Leading indicators project a gain in momentum for the second half of 2013 ... With luck, the eurozone can soon enjoy a virtuous circle," he said.