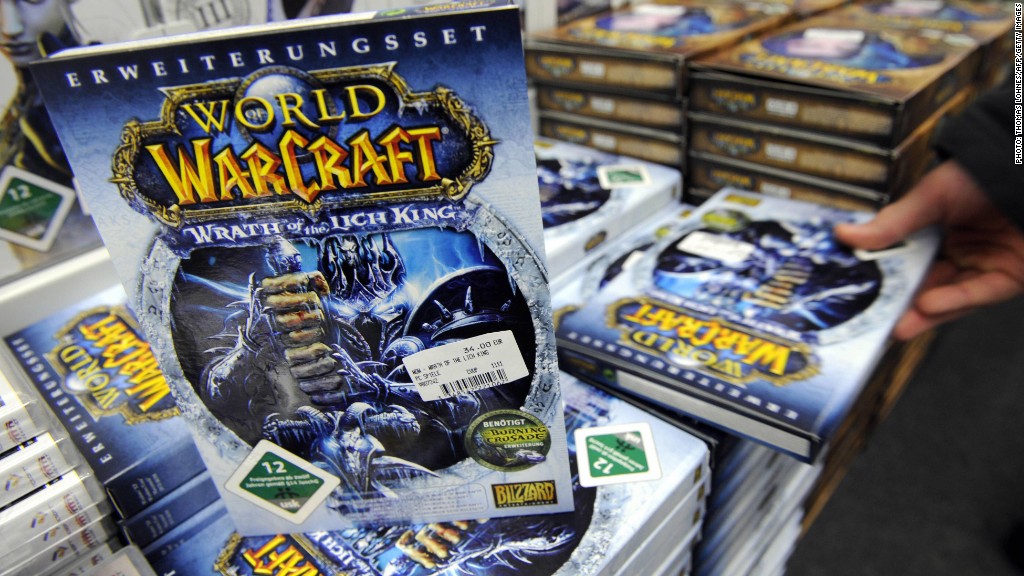 The maker of popular video games World of Warcraft and Call of Duty is striking out on its own in an $8.2 billion deal to go independent.
Activision Blizzard plans to buy back 429 million shares for about $5.8 billion from French media company Vivendi. Two company executives and a group of investors -- including China's largest internet company Tencent -- will purchase another block of 172 million shares for $2.3 billion.
The decision to separate from Vivendi represents a "tremendous opportunity" for Activision (ATVI), CEO Bobby Kotick said, further ensuring its foothold as the world's largest video game publisher. World of Warcraft, an online role-playing game, boasts a cult following of 7.7 million subscribers.
The acquisition will be funded with $1.2 billion in cash and $4.6 billion in debt financing from banks including JPMorgan Chase (JPM) and Bank of America (BAC).
Paris-based Vivendi will retain a 12% stake, or about 83 million shares.
The deal should deepen the relationship between Activision and Tencent, an ambitious Chinese firm that has been engineering a foray into mobile gaming.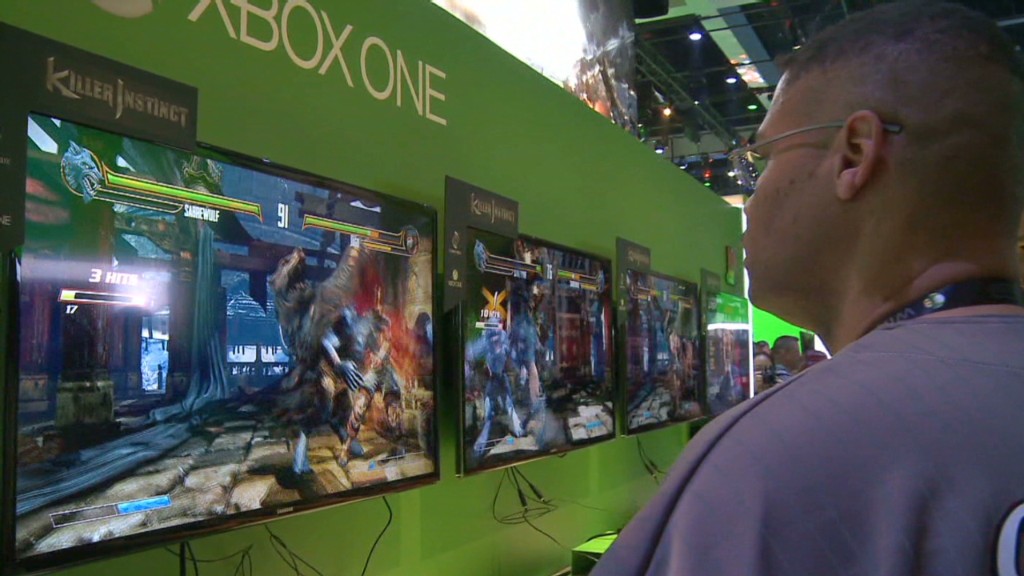 The Shenzhen-based company is currently testing mobile games platforms for its instant messaging software QQ and popular phone messaging app WeChat, which has had more than 300 million downloads since its debut two years ago.
Related story: Playstation boss is feeling good about the PS4
Tencent (TCEHY) and Activision announced last year that they would collaborate on an effort to bring the Call of Duty franchise to online players in China.
Earlier this year, Tencent CEO Pony Ma said the company continues to be interested in acquisitions, especially smaller U.S. startups. In 2011, the company purchased a majority stake in Los Angeles-based Riot Games for about $400 million.
Activision plans to report second-quarter results on Aug. 1 and estimates net revenue of just more than $1 billion.