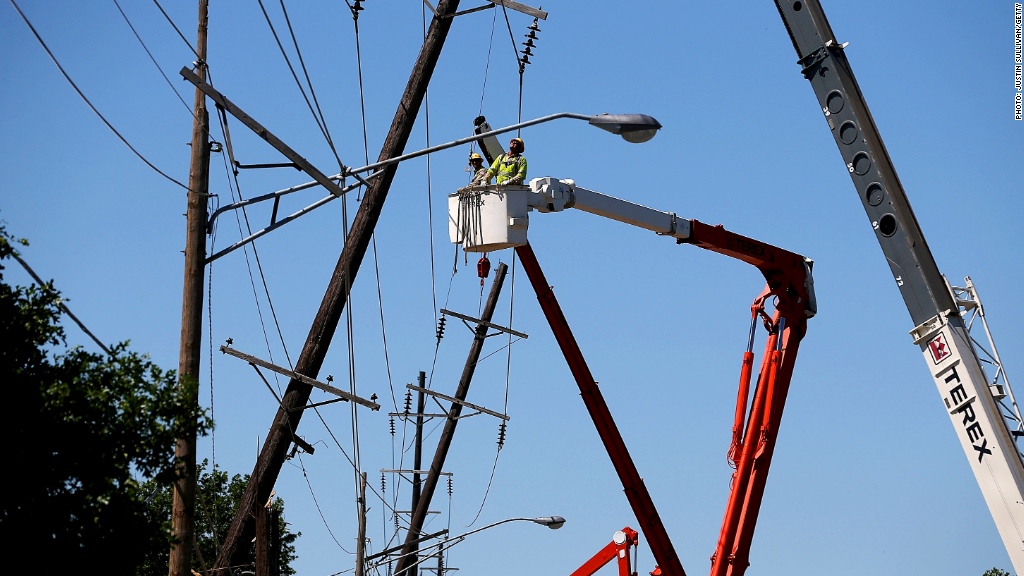 Federal energy regulators accused JPMorgan on Monday of manipulating California electricity markets.
In an official notice, the Federal Energy Regulatory Commission alleged that the bank had engaged in "eight manipulative bidding strategies" in California and Midwestern markets.
The strategies led to payments to JPMorgan "of tens of millions of dollars at rates far above market prices," according to the notice. JPMorgan is expected to pay a massive fine related to the allegations.
Related: Are big banks driving up commodity prices?
The strategies allegedly worked like this. In California, for example, the bank would bid to deliver electricity to a utility the next day at a low price of $30 per megawatt hour. When the next day came, JPMorgan would change its offer to a much higher price of $999 per megawatt hour, assuring the power did not get bought, according to the notice.
California ISO, the state's power-grid operator, would then have to compensate the bank for the cost of making the bid, under California's "make whole provision," which requires ratepayers to cover certain costs incurred by energy sellers.
JPMorgan employed a similar strategy in the Midwest, according to the notice.
JPMorgan and FERC both declined to comment.
FERC also recently fined British bank Barclays and Deutsche Bank for other improprieties involving the sale of power.