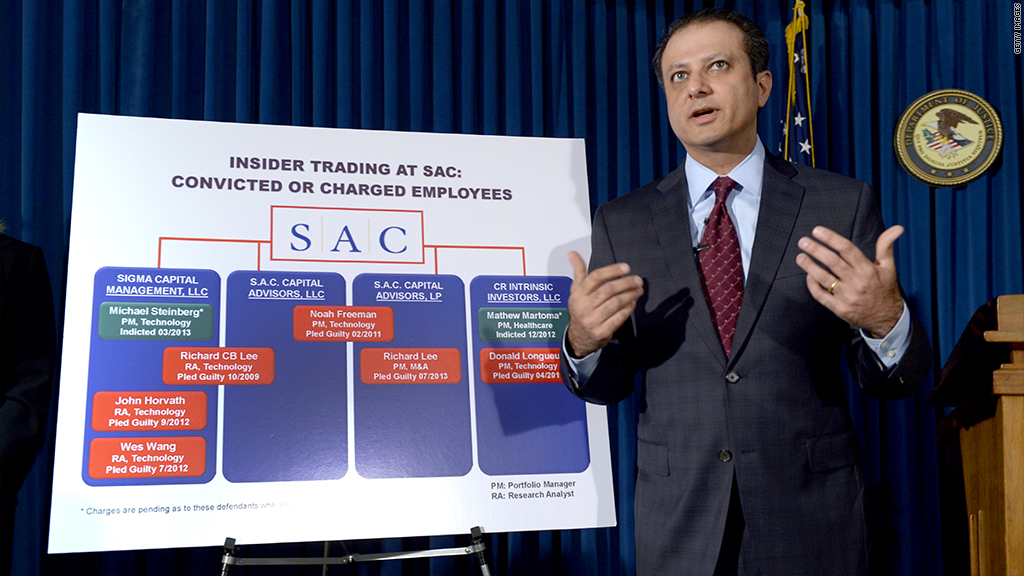 The investigation of SAC Capital has snared another insider-trading suspect.
Federal officials announced the indictment Tuesday of Sandeep Aggarwal, a sell-side analyst accused of tipping off SAC portfolio manager Richard Lee about a pending search-engine partnership between Microsoft (MSFT) and Yahoo (YHOO).
Lee pleaded guilty to insider trading last week, just two days before prosecutors announced criminal charges against SAC Capital itself. The hedge fund firm, run by billionaire investor Steven Cohen, has pleaded not guilty.
Related: The government wants SAC's billions
Aggarwal is accused of getting a tip about the search-engine partnership from an anonymous, unindicted co-conspirator at Microsoft in July 2009. He then allegedly passed the information to Lee, who prosecutors say used it as the basis for trades in his personal account and for SAC. Aggarwal is also accused of passing the information to an unnamed trader at another hedge fund.
Aggarwal is a prominent Internet analyst who formerly worked for Collins Stewart, which has since been acquired by Canaccord Financial. He faces both criminal and civil charges.
"Rather than rely on legitimate research methods, Aggarwal obtained confidential information from a close friend at Microsoft and passed it along to Lee knowing that he would likely trade on it," Sanjay Wadhwa, an official with the Securities and Exchange Commission in New York, said in a statement.
FBI spokesman Peter Donald said Aggarwal was arrested by FBI agents Monday at his home in California.
Aggarwal's lawyer, Sam Braverman, said Tuesday that he was still reviewing the complaint, declining to comment on how Aggarwal will plead.
"He is very willing to come back to New York to address the case head on," Braverman said.
Microsoft said it had "zero tolerance" for insider trading, and that it had assisted the government in the investigation.
"We have strict policies that prohibit insider trading, and we expect our employees to adhere to them," the firm said.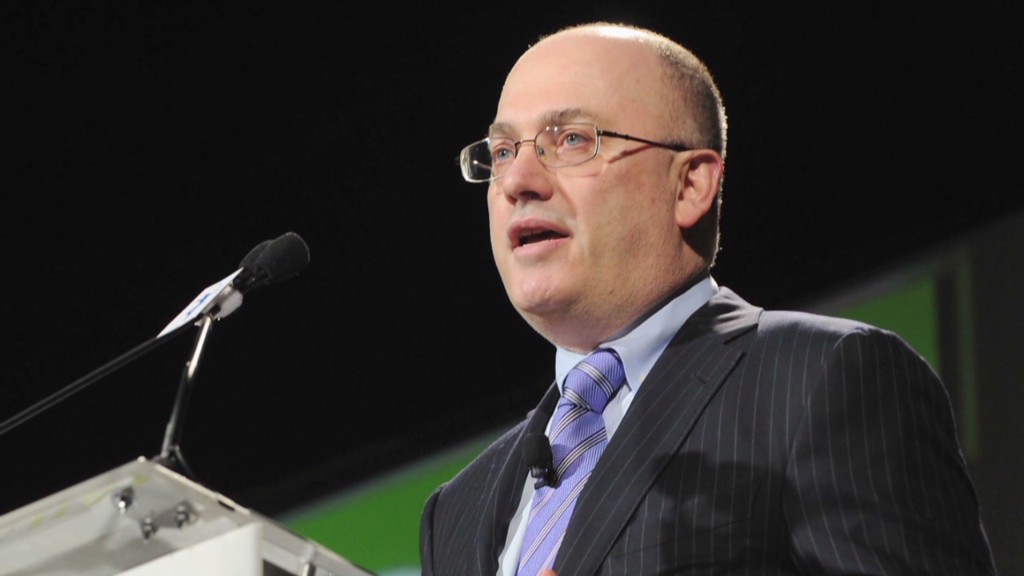 Canaccord spokesman Scott Davidson said his firm "cooperated fully" with the investigation, declining to comment further.
Federal prosecutors have charged more than 80 people with insider trading since beginning their ongoing crackdown in 2009, including eight SAC employees.