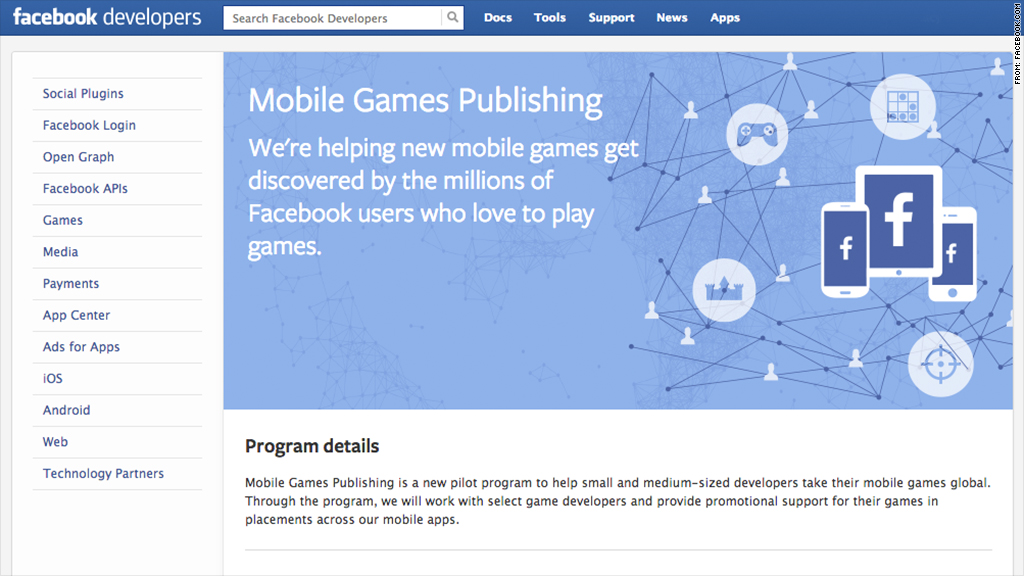 Facebook unveiled a new publishing platform for mobile game developers Tuesday, just a few days after the company wowed investors with impressive growth in mobile users and ad revenue.
The company described the platform, named simply Mobile Games Publishing, as a "pilot program to help small and medium-sized developers take their mobile games global."
The Mobile Games Publishing page promises a "deep" collaboration from Facebook: the company will promote those developers' games on its own mobile apps. Only select developers will make it into the Mobile Games Publishing program, and Facebook said it will target "the right people" for each game based on the wealth of data the company has about its users.
The program is really "designed to reach people who already play games on Facebook with new games," Facebook said. About 260 million people, or nearly one-third of Facebook's overall 800 million monthly users, play games on the network's desktop and mobile sites. Facebook will also give developers access to analytics tools.
It's a huge opportunity for small developers to get their games in front of Facebook's massive audience, but it's unclear how much it will cost these developers. Facebook didn't say how much of a revenue share it will take.
Related story: Facebook shares soar on strong earnings
At launch, Facebook is working with ten developers including Gameloft and 5th Planet. Other small or mid-sized developers can apply to become part of the program.
The games publishing program is yet another way for Facebook (FB) to make money off its growing mobile audience, which the company was slow to monetize.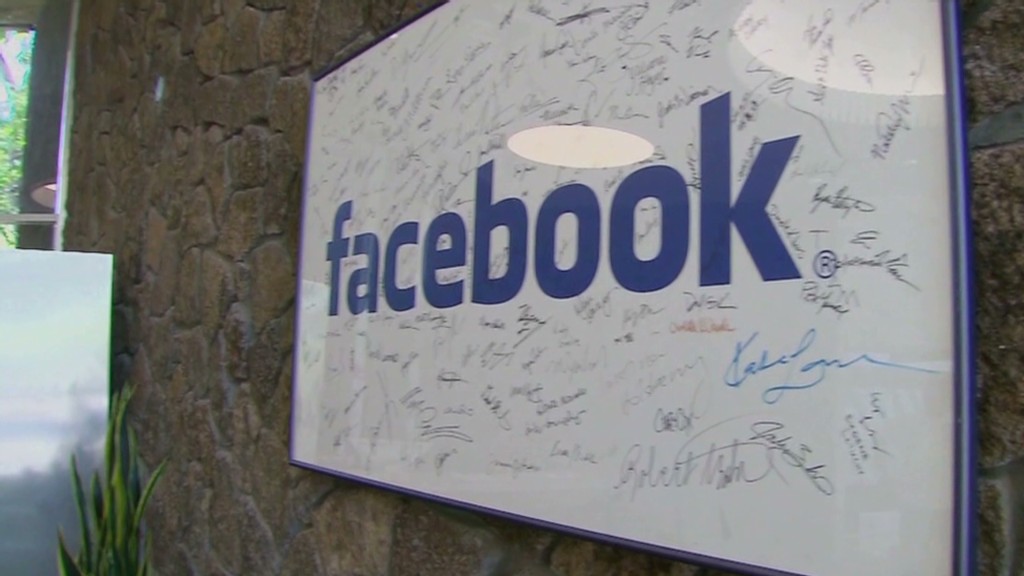 But Facebook finally began serving ads to mobile users last year. The company revealed last week in its second-quarter earnings release that mobile ad sales accounted for 41% of total ad revenue last quarter.
Shares soared 30% the day after that earnings report, the best one-day gain in Facebook's history.
The stock has continued to rally since then. Facebook stock gained nearly 5.5% Tuesday, bringing shares within 50 cents of its $38 initial public offering price.
Meanwhile, struggling social games company Zynga (ZNGA) fell 1.3% Tuesday following Facebook's mobile game news. Zynga's fortunes were once closely tied to Facebook's, but the two companies have become more competitive with each other in the past year. Shares of Zynga are trading below $3, 70% under their IPO price of $10.