Private sector hiring is on the upswing.
Private firms added 200,000 jobs in July, according to a report Wednesday from the payroll processing firm ADP (ADP). That's up slightly from an additional 198,000 jobs in June.
Economists surveyed by Briefing.com were looking for a gain of 175,000 jobs.
Small businesses continued to lead the way in hiring, adding 82,000 jobs in July.
By Industry, professional and businesses services had the largest gain, adding 49,000 positions. Trade, transportation and utilities added 45,000 jobs, and construction added 22,000.
Related: U.S. economy pulls through federal budget cuts
"The job market has admirably weathered the fiscal headwinds, tax increases and government spending cuts," said Mark Zandi, chief economist for Moody's Analytics, which collaborates with ADP on the jobs report. "This bodes well for the next year when those headwinds are set to fade."
One black mark was the manufacturing sector, which lost 5,000 jobs. Zandi said that was partly the result of cuts in defense spending.
While jobs growth has been stable over the past several months, Zandi noted that 60% of the jobs created have been in industries at the bottom third of the pay scale -- such as leisure and hospitality, retail trade and professional services.
That's not uncommon during the early stages of an economic recovery, but Zandi said we'll need more growth in higher-paying sectors like manufacturing and the government if the recovery is to gain traction.
But Zandi noted that jobs at the top end of the pay scale have also seen solid growth.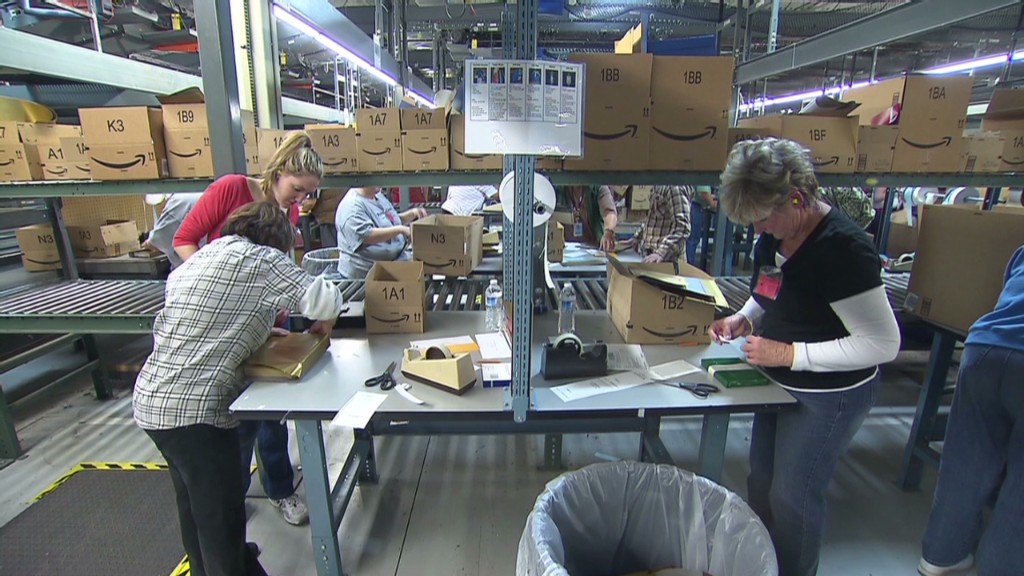 Another bit of good news? Zandi added that there also appears to be little evidence that health care reform is causing businesses to lay off full time workers in favor of part time positions.
Wednesday's private sector jobs report is considered a preview of the government's broader jobs report, out Friday. Economists surveyed by CNNMoney are expecting a gain of 180,000 jobs.
The economy has added around 200,000 jobs a month now for the past several months -- a rate of growth that's good, but not big enough to make a significant dent in the unemployment rate.
In other economic news Wednesday, the government said the nation's economy grew at a rate of 1.7%. That's not stellar, but it's higher than economists expected.