J.C. Penney tried to assure investors Thursday that the company does not face a credit squeeze, but two analysts still recommend that clients sell its shares.
Shares of Penney (JCP) were up in early trading after the company disputed reports that sparked a 10% sell-off Wednesday.
The New York Post and Reuters both reported Wednesday that commercial lender CIT (CIT) had cut funding for small manufacturers who supply J.C. Penney with goods to sell. CIT lends to these suppliers using the promise of payment by J.C. Penney as collateral. So if that credit is cut off, it would be seen in the market as a vote of no confidence in Penney's ability to pay its bills.
But Penney's said Thursday it has been told directly by CIT that the reports were not true.
Penney also said all of its key vendors continue to make shipments to the company, and that merchandise supported by CIT loans currently represents less than 4% of its overall inventory for the year. It said it has "ample liquidity" to manage its business and expects to close the quarter with about $1.5 billion in cash on its balance sheet, up from about $821 million at the end of its most recent quarter.
Related: J.C. Penney ad - 'We're sorry. Please come back'
Still, two analysts said they have doubts about the company's turnaround efforts.
Brian Sozzi, CEO and chief equities strategist with Belus Capital Advisors, said he's not assured by Penney's statement about CIT.
"My experience in covering retail is that where there is smoke there is fire with issues of this nature," he wrote in his downgrade note to clients. "The fact this issue even arose tells you one important thing: The second quarter was not up to plan."
Related: Worker - I miss the old J.C. Penney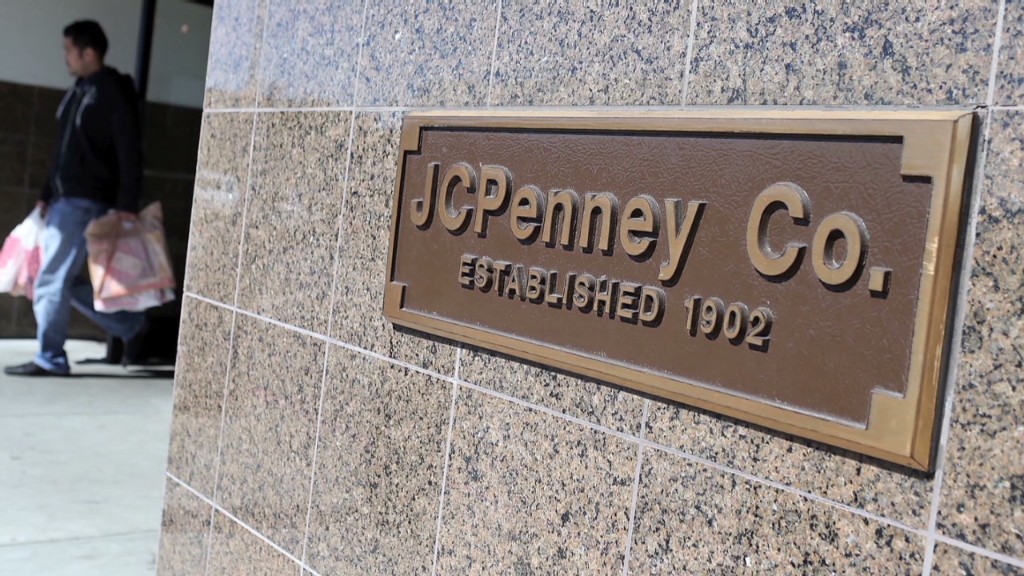 Deborah Weinswig, retail analyst for Citigroup, wrote in her downgrade note that she does not believe Penney made progress in stabilizing the business in the second quarter, and sees no evidence of a turnaround in the works.
"We do not think it is realistic to expect business to improve without a full management team and turnaround plan in place," she wrote. "There have been 10 senior-level management departures since (former CEO) Ron Johnson left in April. JCP is operating with a "Swiss cheese" executive team, and we think the company has had a difficult time finding talent."
There's more big news on the horizon for Penney investors. Final arguments are scheduled to take place Thursday morning in its court fight with rival Macy's (M) over whether it can sell items from Martha Stewart Living Omnimedia (MSO).
Even with Thursday's rebound in prices, shares of J.C. Penney are down more than 24% so far this year.