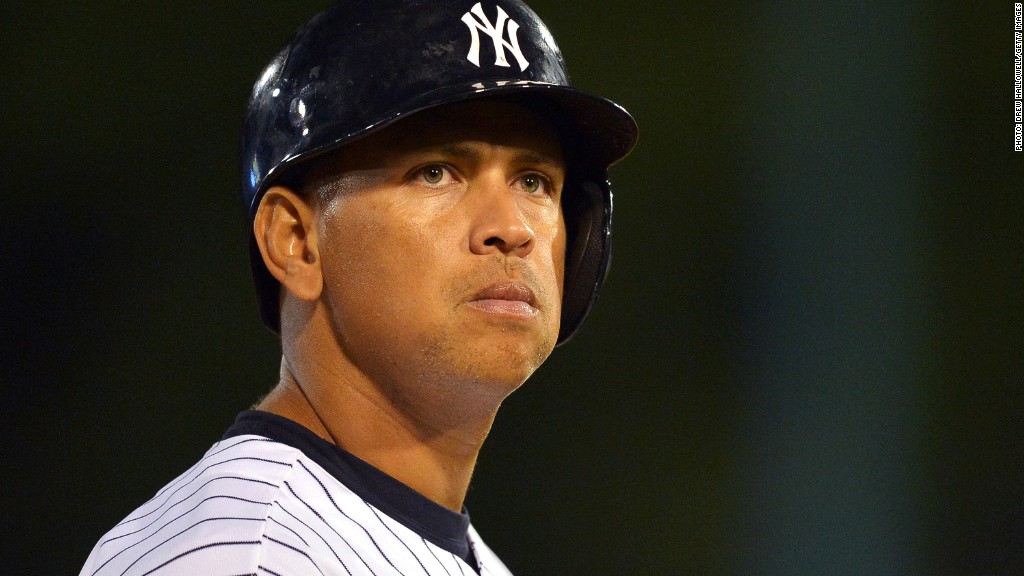 With the appeal of his suspension, Alex Rodriguez will likely be able to keep cashing $9 million in paychecks from the Yankees this season.
But the $31.4 million in salary he is due for next year and into early in 2015 is very much at risk.
Major League Baseball suspended A-Rod on Monday for 211 games for alleged violations of the sport's policy on performance enhancing drugs.
The suspension, if upheld on appeal, could stretch across next year and even run into the 2015 season.
For A-Rod, the good news is that as long as he appeals the suspension, he will continue to collect a paycheck.
The appeal process will likely be completed sometime after the current season, according to Michael Weiner, the executive director of the players' union.
That means this year's salary is likely safe.
Next year and 2015 are another story.
In 2014, the Yankees owe A-Rod the final $3 million payment of a signing bonus he secured when he negotiated his 10-year contract several years ago. He will get that no matter what.
But next year's salary of $25 million is less certain. If his suspension is upheld for the full 2014 season, he stands to forfeit the entire amount.
And in 2015, he could lose another $6.4 million if the full 211-game suspension is upheld and bleeds into part of that season.
Of course, 2015 is a big question mark for other reasons as well.
A-Rod will be 39 at the start of 2015, and there are doubts that he would be able to come back after missing more than a full season. In addition, a number of health problems, including hip surgery, have kept him from playing for the Yankees this year until his scheduled return Monday night.
Fear not for A-Rod's fortunes, however.
Even if his health ends his career after the suspension is completed, he could still collect whatever is owed on the rest of his contract. That's likely to be at least $54 million.