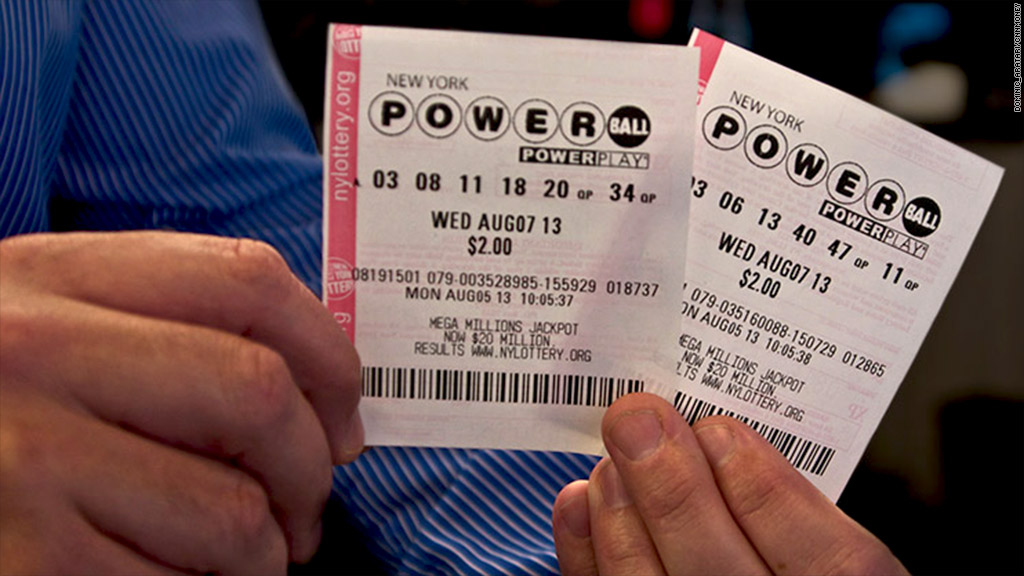 The Powerball jackpot has ballooned to a whopping $400 million, the third-highest amount ever.
There were no jackpot winners on Saturday, which means the pot rolls over to its next scheduled drawing on Wednesday.
Every time it rolls over, it expands by a minimum of $10 million. And even though no one has hit the jackpot, this particular game has dolled out some smaller prizes.
The $400 million jackpot is equal to $230.3 million in cash, if the winner opts for the cash payout, which most do. They also have the option of receiving the jackpot in annuity payments, which no one has selected in the last several years.
The record Powerball jackpot was $590.5 million, won in May by an octogenarian of modest means in Florida. The second-largest jackpot of $587 million was split by two players -- one from Arizona and one from Missouri -- in November 2012.
Related: Does Powerball really boost the economy?
In order to win the jackpot, the winner has to draw six numbers that match all six numbers randomly selected by the lottery system.
But players can also win second prize by matching certain combinations of five numbers. This prize is $1 million or $10,000, depending on whether the Powerball is included in those five numbers. If players match four numbers, they win $100.
Christy Calicchia, New York spokeswoman for the state-run Powerball system, said eight players have already won $1 million each from the current game.
She said there's also a million dollar winner from last year who hasn't collected.
"We have an outstanding one million dollar Powerball ticket right now that is about to expire," she said.
Related: Winning the jackpot can be a blessing and a curse
The unwitting millionaire bought his or her ticket in Westchester County, N.Y., on Aug. 25, 2012. The ticket expires after one year.
This is a common situation, since many gamblers focus exclusively on the jackpot without paying attention to smaller winnings. As of last year, unclaimed winnings totaled $800 million.
Powerball doubled its ticket price to $2 in January of last year. Calicchia said this was to produce a bigger jackpot, to increase the odds of winning the jackpot (to 1 in 175.2 million from 1 in 195.2 million) and to produce more million dollar winners. Jackpots now start at $40 million, instead of $20 million.