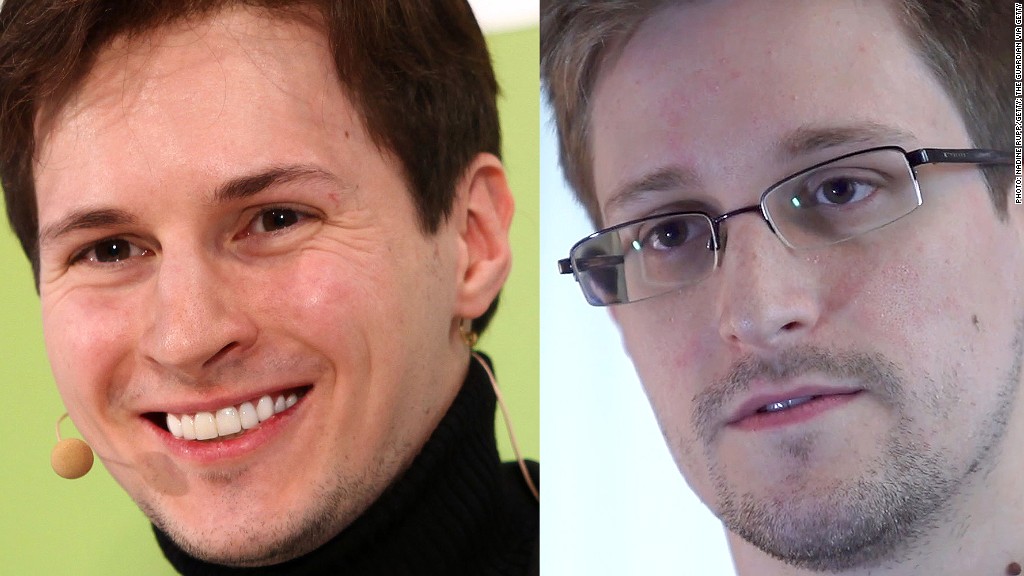 Just as Edward Snowden got out of the Moscow airport, he landed a job offer.
Russia granted temporary asylum on Thursday to the infamous former contractor for the National Security Agency. On the same day, Pavel Durov, CEO of the social network VKontakte, offered Snowden a job as a security software developer. The St. Petersburg-based company is a popular Facebook alternative in Eastern Europe, with 100 million active users.
"I invite Edward to St. Petersburg and will be happy if he decides to join up a stellar team of programmers at VK," Durov wrote on his VKontakte profile page. "I believe Edward would be interested in working on protecting personal data of millions of users."
Durov, 28, is often referred to as Russia's Mark Zuckerberg by the Western media.
CNN: Snowden out of airport, still in Moscow
Snowden has not publicly said whether he is interested in Durov's offer, and his location has been kept secret for security reasons, according to his Russian lawyer, Anatoly Kucherena.
Snowden's high-profile leak led him into a high-stakes global dispute over his freedom for almost two months, during which time he'd been in limbo at Moscow's airport. He also thrust the world into a debate about government surveillance.
Durov expressed pride in Russia's decision to grant Snowden asylum.
"In such moments one feels pride with our country and regret over the course taken by United States -- a country betraying the principles it was once built on," he said.
An opinion survey conducted by Russian news agency RIA Novosti shows 51% of Russians back Snowden's decision to leak the NSA information, and 43% were in favor of Russia granting him asylum, according to the Levada Center poll.
President Obama and Russian President Vladimir Putin are still on track to hold a meeting in Washington this week in preparation for the G-20 summit, according to a U.S. official.