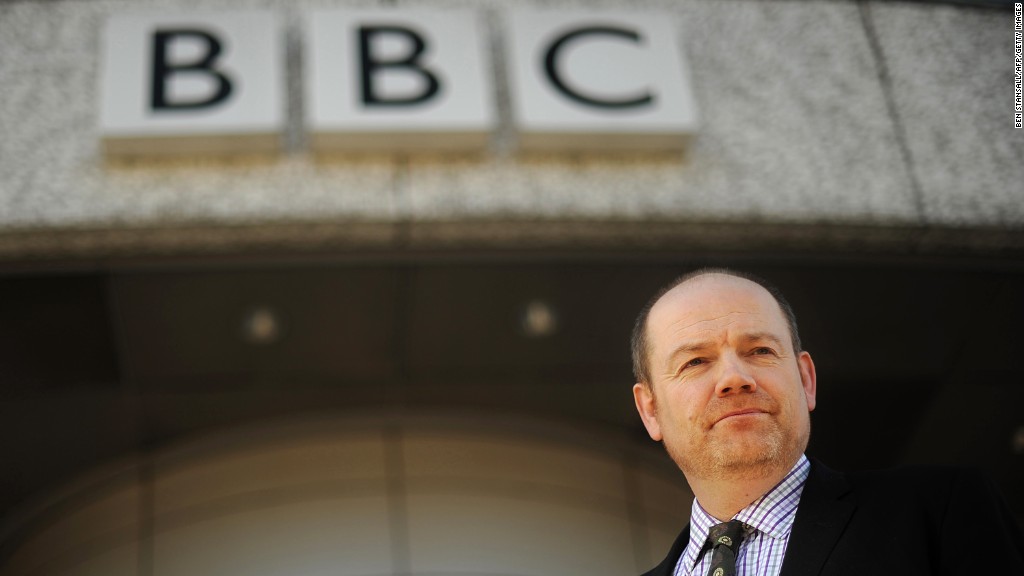 British police say they are assessing whether to open an investigation into allegations that the British Broadcasting Corporation broke the law by giving executives larger severance packages than they were entitled to.
In early July, the U.K.'s National Audit Office investigated the severance packages of 60 BBC senior managers and found the company paid 14 of those managers larger amounts than they were entitled to by contract, costing taxpayers just over $1.5 million.
Between April 1, 2005 and March 31, 2013, two-thirds of the senior managers who left the BBC were paid an inflation-adjusted $93 million in severance, the report found.
In a statement, London's Metropolitan police said they are gathering information following allegations of misconduct in public office and fraud related to severance payments at the BBC. The authorities said they will decide whether or not to proceed with a full investigation in "due course."
Related: Ex-JP Morgan employees to be arrested in "London Whale" case, says report
A spokesperson for the BBC noted that the National Audit Office's report found no criminal wrongdoing when it investigated the company's severance payments earlier this year and has not been contacted by police on the matter.
When the report was released, the BBC Trust, which oversees the public broadcasting company on behalf of taxpayers, said some of the findings regarding the severance payments were "deeply worrying, particularly the failure, in the past, of the BBC Executive and its Remuneration Committee to always follow agreed policy and entitlement."
Related: The New York Times is not for sale
New York Times (NYT) chief executive Mark Thompson was the director general of the BBC during the time that many of the severance payments were made. He is scheduled to testify about the findings before Parliament on September 9.
New York Times spokeswoman Eileen Murphy said Thompson had not been contacted by British police and added that he had no comment.